Handicap Singles Club Champs - 20th March 2021
Wed, 03 Feb 2021 00:00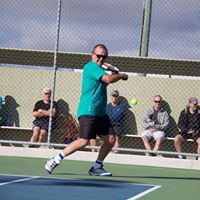 Will be starting at 1:30pm during Club Day with both a ladies and men's competition.
Handicap based on Configure Rankings and dependent on entries. All club members are encouraged to participate.
Format is 2 x Fast 4 sets plus 3rd Set Super- tiebreaker.
Knockout Competition completed on the day.
Please email BPTCClubcaptain@gmail.com, text Nick or put your name on the noticeboard at the club by Thursday 18th March.