Burwood Park Senior Tennis Tournament Winners 2019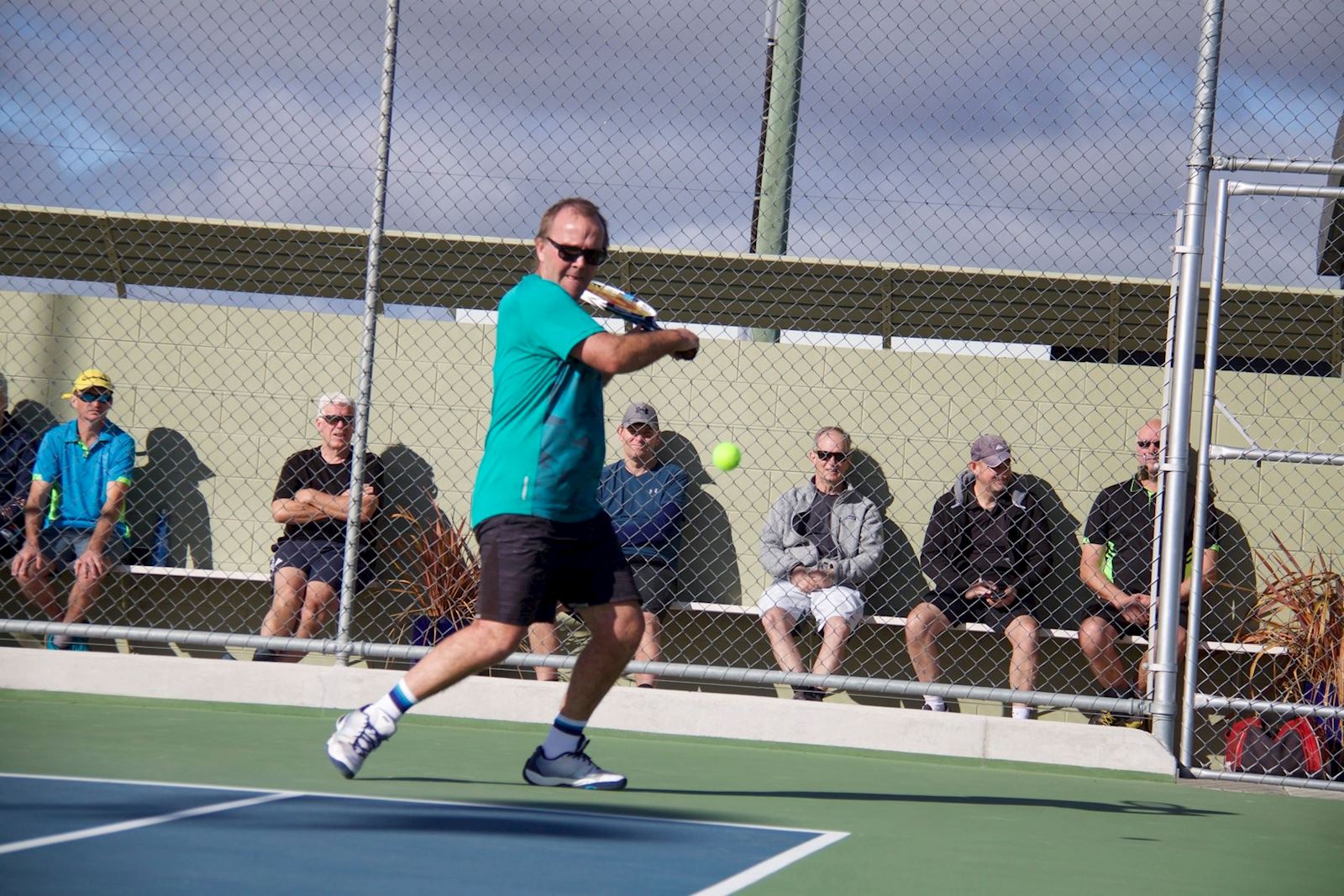 This year's tournament was held on the 24th and 25th of August with 72 players participating on the Saturday in the Men's and Women's doubles, while on Sunday 40 players participated in the Mixed doubles. The A grade Men's Doubles were playing for the 'Trevor Daly Memorial Trophy' while on the Sunday a second trophy in Trevor's memory was played for in the 120+ Mixed grade.
The weather was brilliant despite indications of rain earlier in the week and all games were played in good spirit and sportsmanship. Many thanks to the players who accommodated us by shifting grades to make it easier to group sections evenly.
Many thanks to all those who helped in some way to making our tournament one of the best in Canterbury and especially the tireless efforts of Brian Needham, our tournament co-ordinator. The food was exceptional yet again and those players from other clubs went away impressed. Many thanks to Emily McCombie for taking over the organisation of this and the evening meal this year.
Many thanks also to Gordon Collingwood for giving of his time to enter everyone into tournament planner and help run the tournament, as well as all the committee members.
Our great raffle table and prizes are continually supported by our sponsors and club members' donations. Without their generosity this tournament would not be as successful.