Doubles Club Championship 2019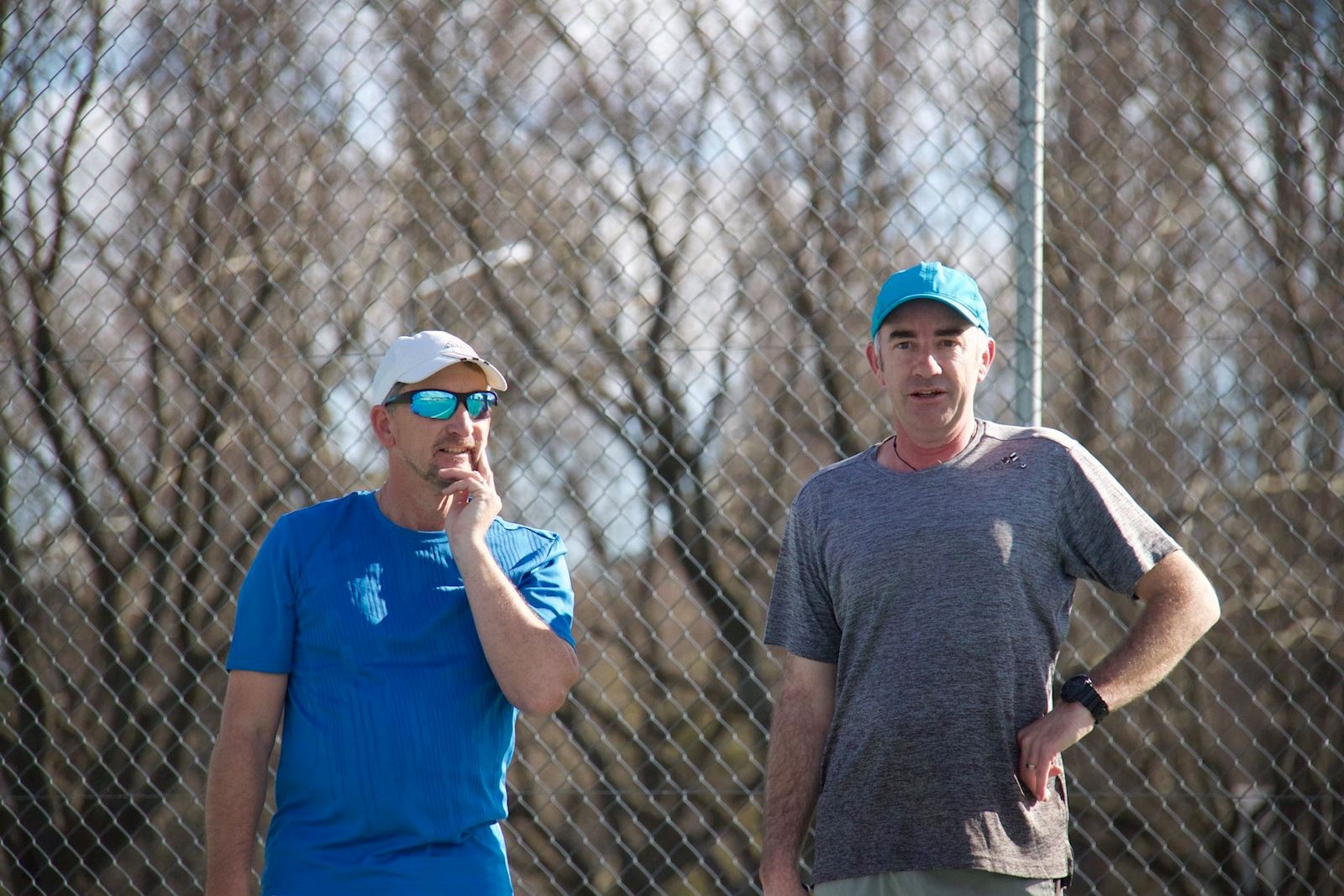 Doubles Club champs was played on Sunday 22nd September 2019. Big thank you to all that participated and Emily for oragnising the BBQ.
Small draws of 4 combinations in both Ladies and Men's competition made for enjoyable day leading into very competitive mixed doubles championship on the following Sunday.
Ann-marie and Lynne had a go at the big guns and held their own. Ritzy and Aki were loooking good in their round match as until I heard the score???
However the big guns prevailed in both first round matches to progess to the final.
There Angie Falck and Leiza Flewellen continued their winning form from the Burwood Senior tournament to win the Ladies final over Jeanette Marston and Emily McCombie 6-3 6-3. The match at times look like it could go either way but Angie kept getting in the way at the net.
In the Ladies Plate Final Ritzy and Akil Gillespie just got home over Ann-marie and Lynne with a hard fought 7-5 6-1.
In the mens draw new combination of Craig Tinkler and Liam Brolan almost caused a huge upset over 2nd seeds Nick and Hayato Symons 6-2 6-3 in a very competitive match.
In the other 1st round men's double Jimmy's trash talk and Tavish McGregor brillant play were not enough to overcome the top seeds Harrison Earl and Ryan Van Grinsven 6-0 6-1.
The plate final proved successful for the new combination second time round with Craig and Liam winning of the McGregor's. We presume Jimmy was already at the bar by that stage.
The men's final was a battle royale with 1st set decided by a single service break to get to 6-4 before the 2nd seeds recovered to win the 2nd set 6-3. The 3rd set tiebreak could not separate the teams as everyone felt the pressure.
On serve at 8-8 the 2nd seeds got a service break to go 9-8. This left old man Symons serving under yet more pressure to not do another double fault to the defending champ.
After calling tandem and yet another first serve fault, he went for broke with a 2nd serve swinging ace down the centre to scrap home 10-8 in the tiebreaker.
Finishing BBQ was another hightlight of the day with dijon mustard in the mix and everyone primed for the pcoming mixed doubles championship.