Mixed Doubles Championship 2019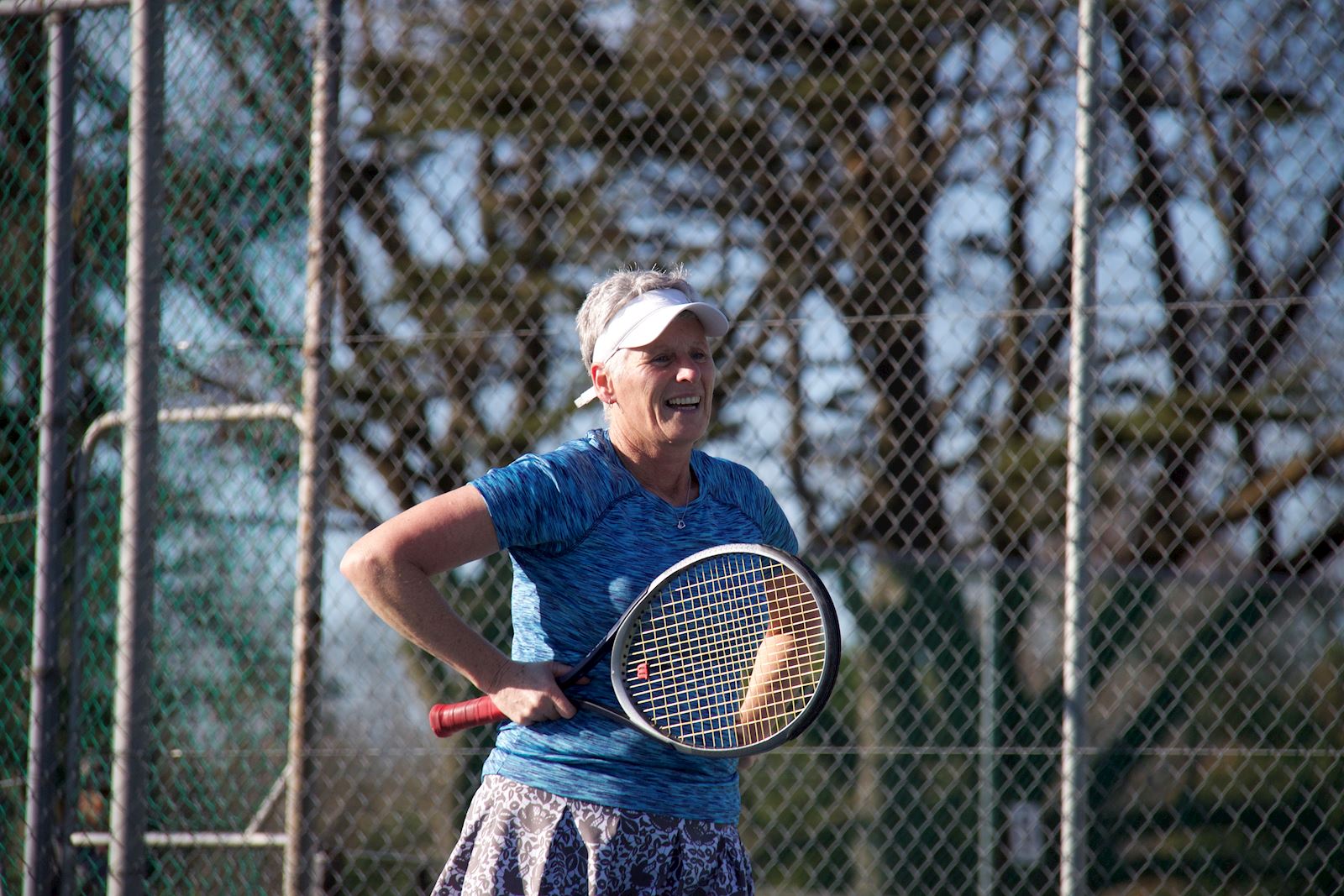 Wow what a Fantastic Day. Thanks for all those the entered to make this happen.
We had 12 combinations with 4 rounds making for a very competitive day. Premier Event of the season given the numbers.
There were a number of key highlights from the opening Rounds .
The "battle of the H's" produced a tough warm-up for the Hawkers heading to Hastings following the tournament. They took on the Halliday/Honeywell combination with only a 3rd set Tiebreak (6-2 2-6 10-6) settling the fireworks as the ladies cleaned up at the net keeping the guys in line.
Proven former champs Leiza and Grant took on the youngest combination Tatum and Harrison which kept Angie on the edge of her seat. A tightly fought game 7-5 6-4... hints at a tough new combination in the making.
Tough plate competition was produced with the staggered opening 2 rounds. It was actually harder to win than the main draw.
Grazie Daly & Rob Patterson faced another young combination of Aki Gillespie & Jimmy McGregor in the Plate final. This time cunning won out 6-0 6-1.
In the main draw semi-finals... Tatum and Harrison could not continue their heroics going down to top seeds Ryan Van Grinsven & Jeanette Marston. Other Semi-final pipped Father againgst son. Angie Falck kept the old man pride intact as Ritzy Gillespie & Hayato Symons tested the reflexes 6-4 6-1.
Main Final produced another battle royale for Ryan. With Jeanette trying to hold up the aging Ryan up, they forced a 3rd set tiebreak to again decide the winners.
All conquering Angie Falck kept Ryan at bay as she snuck home by 3 points with a 2nd Title in as many weeks 6-2 5-7 10-7.
Finally thanks to all the supporters for a great atomsphere. Hopefully Kerrie & Racheal made it home ok???