Rules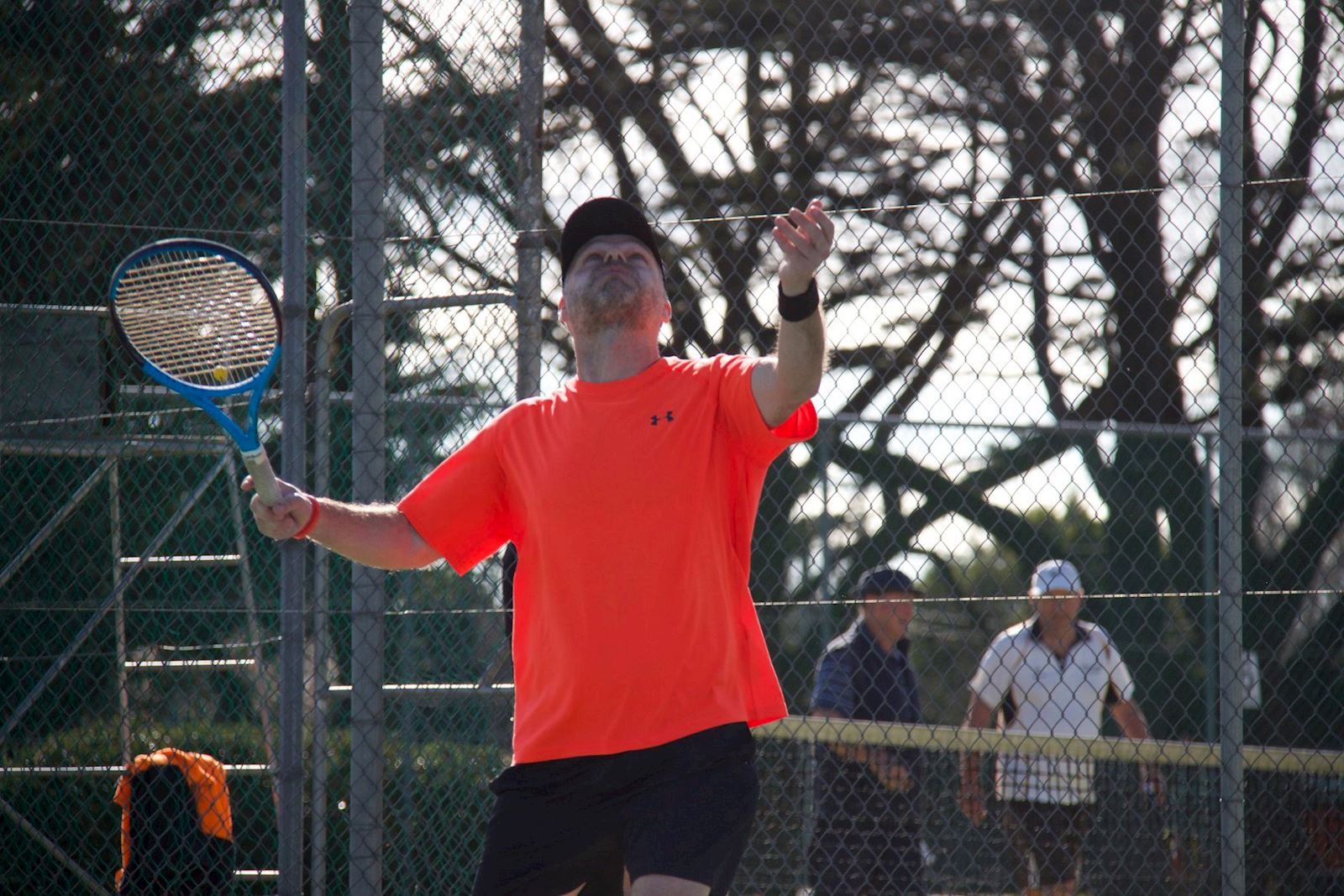 "Like JC looking for Divine Intervention..."
1. COMPETITION
A Grade - Division 1 = 8 TEAMS
Division 2 = 8 TEAMS
2. PLAYING DAYS
Commencing on Sunday 5th of May until 4th of August (Finals)
Back up date: 11th August.
Rained off games will be re scheduled
3. PLAYING HOURS
FIRST ROUND ASSEMBLE AT 9.15 am play will START AT 9.30 am
SECOND ROUND ASSEMBLE 11.30 am play will START AT 11.45 am
4. TEAMS
Consist of three players
(Two male / one female)
5. GAMES
Three games of doubles – each of 40 minutes duration - finish strictly with the bell - DO NOT finish the point
6. COMPETITION SCORE
Two points for each win
Two points for winning match
In the event of a draw games will be counted to determine the overall
Winner. (possible points 8)
7. A GRADE DIV ONE (A&B)
Will play one full round (ie.7 matches) then split into a top 4 and bottom 4 and play a further 3 matches. (If time permits)
(All points carry forward)
8. COST $30 PER TEAM ie. $10 each player
Captains to collect and pay before play commences
9. BALLS
Shall be supplied by Burwood Park Tennis Club and must be returned at completion of play.
10. CANCELLATIONS
All captains will be advised by 8.30 am for 9.30 Round
10 am for 11.45 Round.
Cancelled games will be rescheduled on the net spare Sunday if possible, if this is also rained off, points will be shared.
11. PROMOTION/ RELEGATION
A Grade – The last placed team in Division 1 will be replaced by the winner of Division 2.
THE LAST SUNDAY OF THE COMPETITION WILL BE FINALS DAY
A PRIZEGIVING AND BARBEQUE WILL BE HELD