Club
Winter League
Sat, 18 Jun 2022 00:00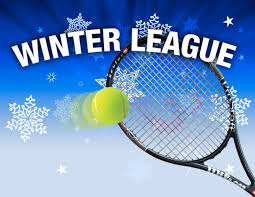 Glenfield tennis club Winter League update
Winter league starts on Sunday 19th Jun 1PM-4PM.
We have 5 teams, Prince, Yonex, Head, Babolat and Wilson, 4 players in each team.
Everyone plays First to Seven 3 matches. Court 1-4 for competition matches Court 5 for extra matches.
Round1: 19th Jun
Rround2: 3rd July
Round3:17th July
Round4:31st July
Round5: 14 Aug
(Rainded off spare day: following weeks except for the long weekend)
When too wet to play, a cancellation email will be sent on the day by 12:30PM ( if quite sure, by 12PM or ealier)
If you can't play, please email to Kayo as soon as you know.
If you haven't entered yet, you still can register as a reserve.
You can fill in when there is a spot or extra matches.
----------------------------------------------------------------------------------------------
We will replace Sunday club days with the Winter League. It will be starting in Jun ( looking at 12th or 18th Jun) and every Sundays 1pm.
The length will be depending on the entries.
We are looking for more players to join. Entry is open to all adult members, casuals and 15yeas and over Juniors.
You can invite families and friends to join also ( non-members cost $5 each day)
Brief format is first to nine /1 doubles and 1 mixed doubles OR first to seven/ 1 doubles and 2 mixed doubles
To enter: email to glenfield.tennis@outlook.com ( Kayo) Send an email
You can play regularly, every second week, play certain days, sometimes, or list as a reserve etc-
We can try to arrange what works for you, so please do not hesitate to enter with your preference if you like.
We want more players to join and continue to get fit during the winter.