Notice of NBTA's AGM
Mon, 22 May 2023 00:00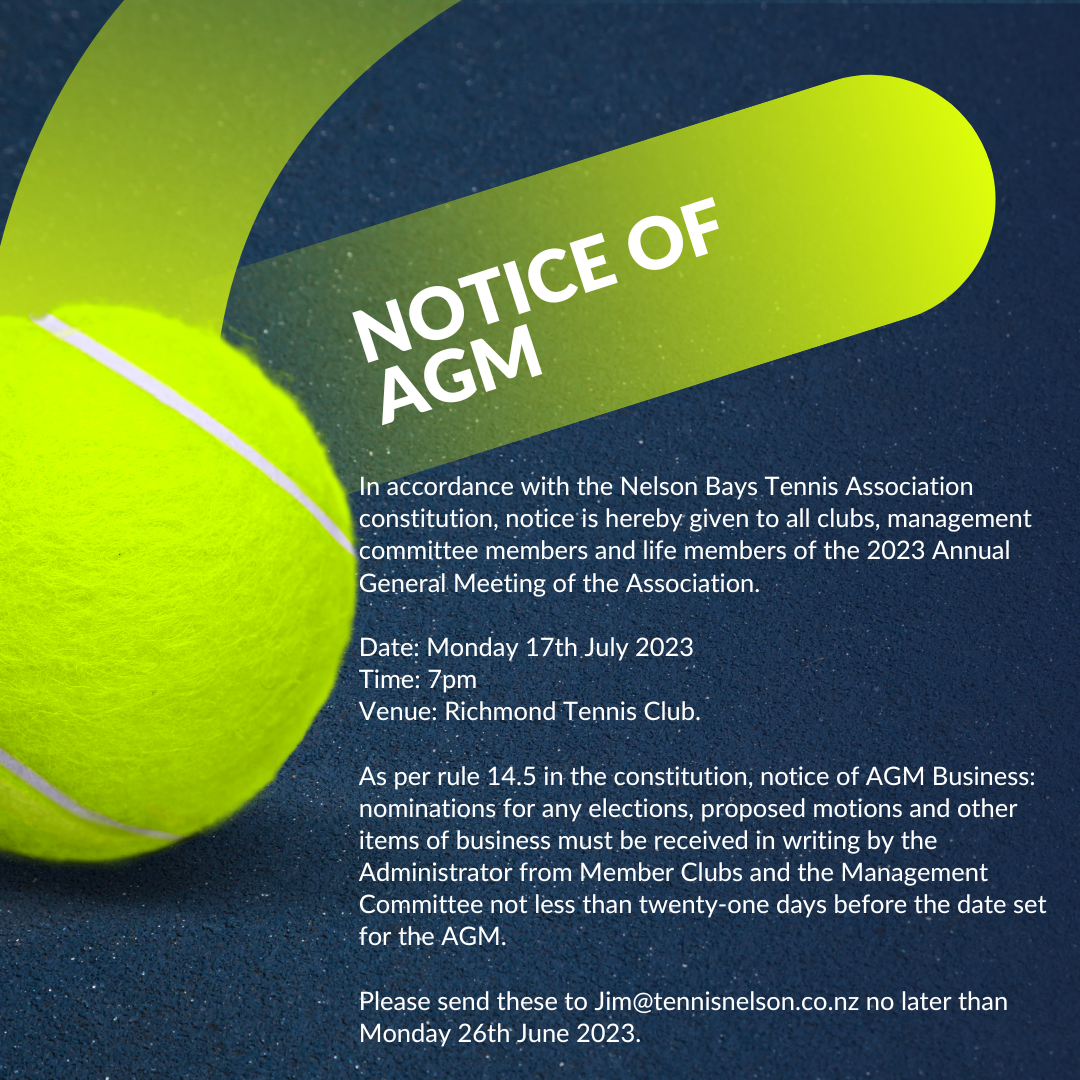 In accordance with the Nelson Bays Tennis Association constitution, notice is hereby given to all clubs, management committee members and life members of the 2023 Annual General Meeting of the Association.
Date: Monday 17th July 2023
Time: 7pm
Venue: Richmond Tennis Club.
As per rule 14.5 in the constitution, notice of AGM Business: nominations for any elections, proposed motions and other items of business must be received in writing by the Administrator from Member Clubs and the Management Committee not less than twenty-one days before the date set for the AGM.
Please send these to Jim@tennisnelson.co.nz no later than Monday 26th June 2023.