Club
Newsletter
Thu, 20 Feb 2020 00:00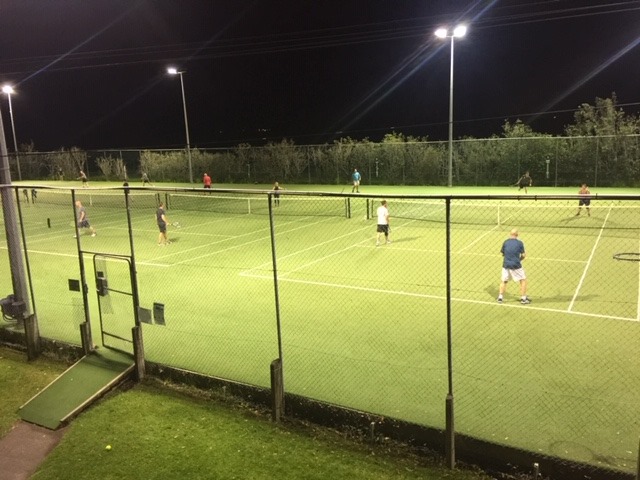 Wilson Chelsea Cup Home game tomorrow, Friday 21 February. Come down any time from 6.30pm to see our Ngātaringa Wilson Chelsea Cup team in action. The team
really appreciates your support. Let's put the winning smiles of last year back on their faces.
Club Championships Senior club champs start mid-March and run throughout April with the finals on May 3. See the attachment for all the details. Enquiries and entries to clubcaptain@ntc.net.nz
Junior club champs will run on March 15 and 22 with finals on March 29. Spot prizes, off- court games and free treats! Entry information will be sent to Juniors and parents.
Age Groups: U11 Girls and Boys; U13 Girls and Boys; U15 Girls and Boys; U18 Girls and Boys. Enquiries to juniors@ntc.net.nz
Booking system Your committee welcomes feedback from members on our new online booking system. Please let us know how it is working for you by sending comments to Allister, president@ntc.net.nz
Drainage meeting The Healthy Waters division of Auckland Council held a community update meeting at our clubhouse on February 14 to discuss drainage issues at Stanley Bay Park, including around the clubhouse and courts. A good attendance included representatives of the Local Board, North Shore United football club and several Ngātaringa members. Healthy Waters has a drainage project in place which should start in October this year. For all the details, talk to club member Janine Jones who is driving action on the drainage problems.
Friends of the Club A plan has been mooted to set up a Friends group to assist the committee, spread the workload, and foster club spirit. Such a group would have a casual structure. Members would not be required to attend meetings or commit to an on- going role. They might assist with specific projects such as organizing an open day or a fund- raiser. Perhaps organize a social tournament with a barbecue on a Sunday afternoon. Right now, the small (hard-working!) committee would welcome a hand with feeding the teams at home Chelsea Cup matches (as we are contracted to do). Or a Friend of the Club might offer to project-manage a major development. For example, on the committee wishlist is a feasibility study into building two new courts beyond Court 5. These are ideas. Let's start a discussion. Your thoughts please to Allister, president@ntc.net.nz
Off Court News A member has suggested a newsletter section for members' non-tennis activities. Here's a starter: An exhibition of the art of a talented senior Ngātaringa member opened this week.
Ilya Volykhine – 'Public & Private' Venue: Exhibitions Gallery of Fine Art, 19A Osborne
Street, Newmarket, Auckland. Or see www.artofilya.com
Contact communications@ntc.net.nz with upcoming off court news.
Happy tennis from your committee: Allister Irving, Jake Thompson, Shaun Corbett, Jacquie Mockridge, Ken Davis, Pam Neville, Hamish Walsh, Raewyn Rumble, John Irving, Gail Lyons, Grant Gibbs, Lisa McCloskey.
FACEBOOK: follow us @Ngataringa Tennis Club
INSTAGRAM: follow us @ngataringa.tennis.club
If you're not on Social Media, just scroll towards the bottom of our website's homepage to 'From our Social Media' to see all the updates https://clubspark.kiwi/NgataringaTennisClub