Club
AGM Minutes Aug 2020
Thu, 13 Aug 2020 00:00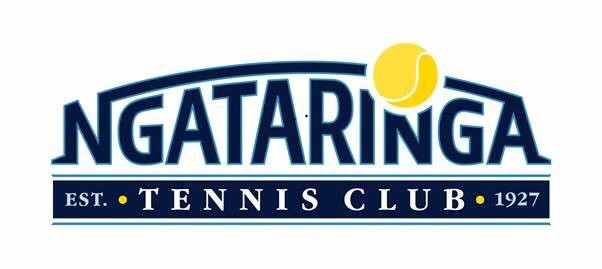 Minutes of the AGM of Ngātaringa Tennis Club
held at the Clubhouse at 2pm on Sunday 2nd August 2020
Attendees (as per attendance sheet):
Allister Irving, Shaun Corbett, Pam Neville, Ian Graham, Lisa McCloskey, Janine Jones, Jane Worth, Geoff Sutherland, Raewyn Rumble, Sonya Northgrave, John O'Toole, Gianni Russo, Cheryl Aitken, David Aitken, Natalie McKay, Ero Topp, Philippa Ramage, Agi Lehar-Graham, Diane Ponzio, Arlene Meder, Carol O'Toole, Bryan Claridge, Jake Thompson, Maryann Brown, Eric Selwood, Gail Lyons, Jacquie Mockridge, Luca Russo, Marcello Russo, Lucien Lemay.
Apologies received:
Dianne Hale, John Irving, Julie Irving, Ken Davis, Hamish Walsh
Confirmation of Minutes:
The Minutes for the 2019 AGM were approved by the meeting. Lisa McCloskey/Shaun Corbett
Matters arising: Gail Lyons questioned whether Note 1 of the 2019 minutes, relating to fees and court issues had been addressed. President and Treasurer noted that both these issues would be addressed later in the meeting.
Annual reports were presented and are attached.
PRESIDENT'S REPORT: Further to his report, the President updated the meeting on court issues. He said a further quote had come in for repairing/resurfacing Court 5. The quote is $37,303 excl GST with an option to reduce the cost by up to $16,000 if members were to uplift and dispose of used court surfacing. A grant from NZCT of $20,000 is available. The incoming committee will need to make a decision shortly to prevent losing the grant money. The report was accepted by the meeting. Pam Neville/Jane Worth
TREASURER'S REPORT: Further to his written report, the Treasurer said bank balance, income, grants received and profit were all up on last year which was a very good result. He said the cash profit was $21,000, as compared with $9000 last year. If these results continued the club would be in a position to pay for court repairs in coming years. Eric Selwood requested explanation of discrepancies in grant figures. The treasurer said a $20,000 variation between granted and received was because the $20,000 for court repair could only be uplifted if the project goes ahead. The report was accepted. Raewyn Rumble/Sonya Northgrave
The president then presented the CLUB CAPTAIN'S REPORT, and the MAINTENANCE REPORT (in the absence of Hamish Walsh). Lisa McCloskey presented the MIDWEEK REPORT and Head Coach Lucien Lemay presented his COACHING REPORT.
Fees for the 2020/21 season: The President said the committee was recommending that there be no change to the subscription fees paid for the coming season. However the committee agreed that a 20% reduction in fees would be offered to any member requesting this, confidentially, to the president or treasurer. This is in recognition of the curtailed playing opportunities because of court closures, and the financial impact on some members of Covid-19. The meeting approved the fees proposal.
Eric Sellwood raised the issue of credit card fees which the club is charged when members pay online through ClubSpark. He was particularly concerned that a portion of the fees were not passed on to TennisPlus but were carried by the club. The president suggested this issue would be alleviated if the club's current application for Charitable Status is approved, and when upcoming changes to ClubSpark are implemented.
Election of Officers: The position of President became contested when a non-notified nomination was received from the floor of the meeting. Incumbent President Allister Irving was nominated by Pam Neville, seconded by Janine Jones. Jacquie Mockridge was nominated by Gail Lyons, seconded by Eric Sellwood. Voting by show of hands ensued, with Allister Irving receiving 13 votes and Jacquie Mockridge receiving 8 votes. Allister was confirmed as President for the 2020-21 year. Ian Graham was elected Treasurer. (Lisa McCloskey/Diane Ponzio). Raewyn Rumble was elected Club Captain. (Allister Irving/Arlene Meder). All other returning officers and committee members were elected unopposed. New committee members John O'Toole, Bryan Claridge, Jake Thompson and Alastair Ness were elected. Jake and Alastair are to having special responsibility for Juniors.
Dianne Hale was confirmed as Honorary Patron (Pam Neville/Arlene Meder) and Ian Tucker was appointed Honorary Solicitor (Raewyn Rumble/Diane Ponzio).
General Business: Gail Lyons expressed concern that there is no valid contract between the club and TennisPlus as the former one is out of date. Incoming treasurer Ian Graham agreed there should be a new contract. He expected a sub-committee would work on this. Gail Lyons asked if the process would be transparent. John O'Toole said the contract would be a matter of negotiation and the members should rely on the committee to negotiate this.
Gianni Russo raised the poor state of the men's bathrooms in the clubhouse. He said he was embarrassed by the facilities when visiting players came to the club, and believed they were a health hazard. Lisa McCloskey said the women's bathrooms were in a similarly poor state. It was agreed the incoming committee should investigate options for upgrading.
The meeting closed at approximately 4pm
Minutes taken by Pam Neville in the absence of the Secretary, and approved by Allister Irving (Club President).