Club
AGM Reports
Thu, 29 Jul 2021 00:00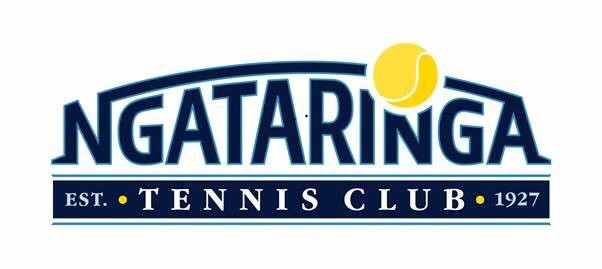 Club President's Report - Allister Irving

It's my pleasure to report on what has been a great season at Ngataringa which culminated in
being awarded the Tennis Northern Club of the Year
I will review the season highlights and our plans going forward.
At the end of last season we did a survey of the members to see what was important to all of us
now and in the future.
The three highest priority items that were identified were:

1. Repair existing courts
2. New LED lighting
3. Renovate the clubhouse
As you know, this year we replaced court 5. As many of you probably remember, we had a bad
experience several years ago when replacing all 5 courts where we had contractor issues which
resulted in them completing the work not up to the standard we had hoped for. This season we
were starting to notice some deterioration, especially on court 5 (rivulets at the back of the
court after rainfall, and 'holes' in the sand beneath the surface). We decided to replace court 5
to fix that situation, but also to get an idea how bad the remaining courts might be. We did find
some evidence of substandard work, but not bad enough that the rest of the courts would need
to be urgently replaced. We have decided we can delay the replacement of the remaining
courts to focus on other priorities.
For the lighting, the new LED lights were ordered late June and we are hoping for a September
installation. Ian did a light intensity reading with our current lights and found them all below
standard, so we are expecting this to be a noticeable improvement for everyone playing in the
evening when the LED lights go in. (it could be as much as 40% increase in illuminance). In
addition, these lights will result in power savings, will be quieter and have less light spillage
outside of the courts, and can be tied to the booking system so that lights will automatically
come on when your evening booking starts.
For the clubhouse renovation, Ken Davis, a long-time member and architect has kindly put
together some drawings of how we can better utilize the space downstairs as well as renovating
both bathrooms. We are still looking for feedback from the membership how they feel about
the proposed design. We have a couple of preliminary quotes that put the price in the region
of $100k, and we will start fundraising for this early in the new season, as well as applying for
grants. We are hoping that our new status as a charitable organization, along with its 33% tax
refunds for any private donations will also help with this.
On the subject of grants, in a season paused by COVID, we have surprisingly had our best year
in terms of money granted. We received (or have had promised) a total of roughly $55,000, which is more that the last two years combined. Thanks very much to Pam who has been
spearheading this, and David Dowsett who stepped in during the season to help Pam out. We
received the following grants:
• $35k for the court repair (some of this was reported in the last AGM)
• $2k for a new court roller
• $3k for balls
• $18k from Aktiv to help pay running costs during COVID
• $1k for a tennis in schools programme
• $23k for new LED lighting. Total for lighting is $50k, and we will continue to look
for more grants for this
In addition, we had some other successful initiatives
• Friends of the club has been a huge success. It's been great to have a group of
volunteers to call on for specific projects. Thanks to Janine for spearheading this, and
thanks to Belinda for her help and advice for replanting the trees around the court, and
to Janine for organizing the recent first aid course. Friends of the club have also been
active helping with catering Chelsea cup, and helping to revitalize the first of the month
Wed social tennis
• Team uniforms for all junior teams, and some seniors. These were so popular some
other clubs asked us about how they can set up the same thing
• We have updated our contract with Tennis Plus to have a 2+2 year contract
• We will be looking to update our constitution. This will be mandatory for all clubs due
to new Incorporated Societies Bill, which is now in select committee, and will be an
opportunity for us to bring it up to date. John O'Toole is in charge of this process on
behalf of the Committee.
• Safely opened during this season's COVID level 3 alert including some limited coaching,
all receiving very positive feedback from members.
• Court booking system continues to be extremely useful and we have requested a year's
worth of data from ClubSpark to better understand where our pinch-points are, and
where we have opportunities to better utilize empty courts (eg more spaces for public
hire)
• We held the 2nd Ngataringa Open, organized by Tennis Plus, which continues to gain
popularity
Xmas party (funded $500) was again very popular with members and the public,
including our local councillors, being a great opportunity to continue to connect with the
community
• Thanks to Raewyn for her stellar organizing with the club champs and a successful
Interclub season where 3 teams were awarded 1st place pennants.
• As mentioned, these successes were contributing factors for our win as Tennis Northern
Club of the year - a win over 23 other clubs, some whom presented very compelling
resumes!
With the installation of the LED lights scheduled for early in the season we are now looking
forward to more longer-term projects:
• Clubhouse renovation
• Bryan has been pursuing the possibility of installing 2 new courts at the end of
court 5. We have support for this from TN, TNZ, and initial support from the
council. There is a lot of work to do, but this is a very positive start
• Repairing fence posts, hopefully replacing the mesh as well
As this season draws to a close, I'd like to thank everyone on the Committee this year who
worked hard to help make this season a success. I'm just summarizing the great work they did,
and that many of you here also contributed to. It's been a great team effort.
2020/2021 Club Captain Report – Raewyn Rumble

2020/21 was a season once again interrupted by Covid Lockdowns. Not as many as the previous
year and of a lesser level, and all interclub teams were able to catch up on delayed matches and
finish the season.
Interclub teams this year, we had 3 Men's singles teams, and 1 Men's doubles team. Saturday
mixed was the same as previous years, fielding 2 teams, we also had 2 Women's doubles teams.
Ngataringa Men's 1 team finished in 2nd place, and our Women's Doubles team finished in first
place, all other Ngataringa teams finished in the top half of the competition.
2021 Winter team members are sadly down in numbers, allowing 1 Women's and 1 Men 's
doubles teams to compete.
Men's Monday night tennis continues to thrive, but sadly Wednesday night social tennis is
flagging badly. First Wednesday of the month has been re-introduced and this tends to bring
out the players, reversing the trend till the next month. Hopefully as the weather warms
numbers will increase, and we will once again have a Wednesday Social night to be proud of.
For many years we have struggled to get Sunday social tennis for our club members, we are
once again trying, 2pm on Sunday afternoon, mixed play, short duration time slots.
Juniors Report – Alastair Ness

Despite interruptions from COVID NTC juniors had a pretty successful season.
Membership
145 junior members for 2020-2021, plus another 13 in 2021 only, making 158 in total.
17 junior interclub teams – 10 boys, 5 girls and 2 under 10 mixed.
Interclub
Pre Xmas:
3 teams won their grade – Boys Elite, 16-18 B grade (team 2), and 13-15 D grade (team 3).
No grade runners-up
Post Xmas:
No grade winners
3 runners up – Boys Elite, Boys Prem 1, and 16-18 B grade (team 1)
Club Champs
Low turn-out for junior club champs:
U10 boys singles winner – Quinn McAlpine
U12 Boys singles winner – Alex Ness
U15 Boys singles winner – Gage Volykhine
U18 Boys singles winner – Jamie Morrison
U15 Girls Doubles winners – Lucy Chaddock and Matisse Irving