Mums club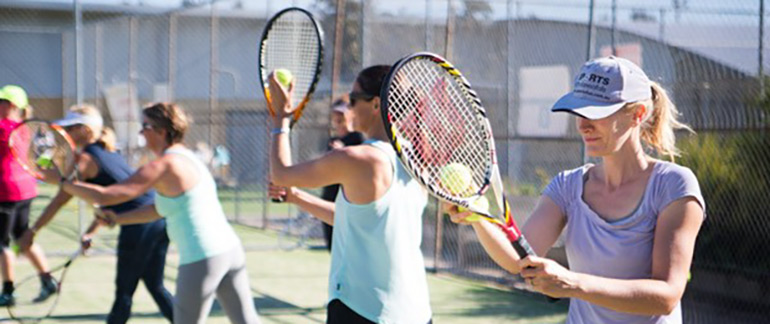 MUMS CLUB
every Monday (term 1 and 4), and Thursday 9:30-10:30am (all year - except school holiday weeks)
Casual mix of coaching and play. All levels. Aimed at mums, or anyone that needs to get out for an hour, for some exercise (and hopefully sunshine!! ) $20 per session.(or a concession card $120 for 8 sessions = $15 per session).
THURSDAYs 9:30-10:30am We have a minder available for littlies. $10 per child.
PLEASE NOTE: IN winter terms, No booking is required for tennis, JUST TURN UP.
But please book if you are bringing a little one, so we know whether we need our fabulous childminder.
BOOK HERE FOR THUS MUMS CLUB CHILD-MINDER (need minmum of 2 littlies)