Club
Alcohol Policy
Tue, 20 Jul 2021 00:00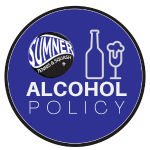 SUMNER TENNIS & SQUASH CLUB INC. | CLUB ALCOHOL POLICY 2021
Our club alcohol policy outlines club rules around alcohol consumption. The policy sets expectations for behaviour and expresses the club's intolerance to intoxication. The club alcohol policy will ensure our club meets the best interests of members and represents the values of the club.
Vision
Our aim is to provide a fun, safe, enjoyable environment that encourages all participants to reach their full potential no matter what their aspirations may be.
Mission
Sumner Tennis & Squash Club Incorporated is committed to being an outstanding club that provides an environment that aims to inspire, nurture and develop.
Members of this community and this club recognise that the misuse of alcohol constitutes a threat to our mission.
This policy applies to club members; their guests and members of clubs with reciprocal visiting rights, and any affiliated team (whether or not the member is an authorised customer) on club property and facilities; and while engaged in a club activity.
Our rules
Alcohol can only be purchased at the bar - No BYO alcohol permitted
Members/Non-Members:To purchase or consume alcohol in this premises you must be one of the following:

A member of this club
A member of another club with reciprocal visiting rights "affiliated member"
Here as a guest of a member of this club and accompanied by them
Here as a guest of an affiliated member and accompanied by them

Alcohol can only be consumed in the licensed area (refer to our indoor/outdoor Plan)
Bar staff will confirm customers can purchase alcohol (age/intox/membership)
Disregarding our rules may result in loss of membership
There will be no new alcohol sponsorship
No drugs are permitted
No disorderly behaviour will be tolerated
No drinking alcohol on the courts.
Our process:
Our alcohol policy is displayed at the entrance to the club and on the clubs website
Contracts and newsletters will include the clubs alcohol policy
Our clubs alcohol policy is included in general club marketing and advertising
We will review our policy annually