Club
Cashmere Tennis Club Open
Fri, 22 Oct 2021 00:00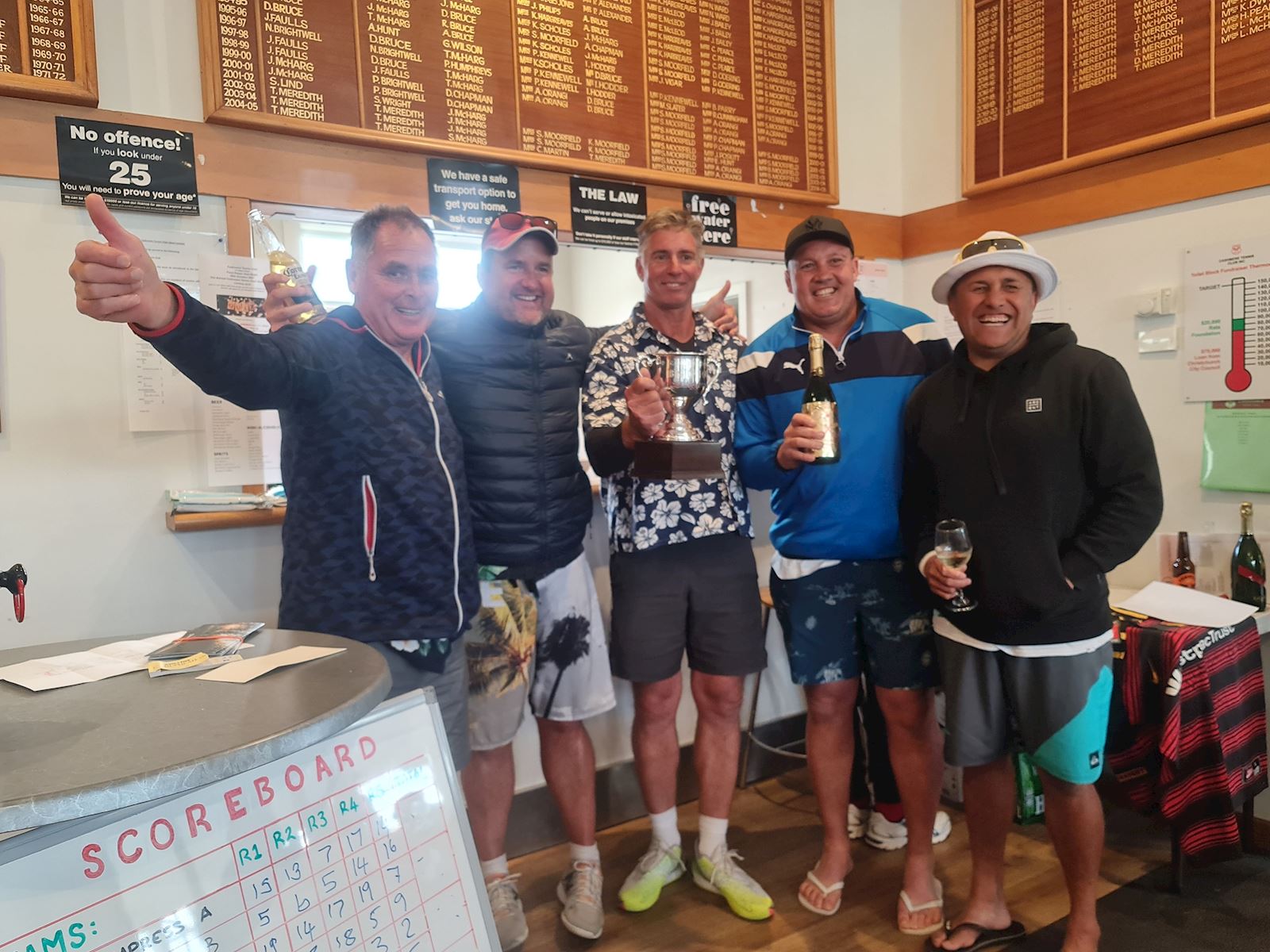 Article from Dave Boreham:
Back in September 2021, I was approached by Mr. Stu McHarg, a long–standing and well known identity and stalwart of the Cashmere Tennis Club.
They were organizing a fund raising Open Tournament, by invitation only, for the purpose of re-laying two of their courts .
I was asked to put a team together to participate, there being some strict criteria: Must be able to play tennis, be able to get on and socialise with other players, umpire their own games fairly , and enjoy a good day out.
This was an easy challenge, given that there are around 350 club members to choose from at Sumner .\
I eventually found 4 willing participants , finely tuned atheletes and very humble ! They agreed to get into the spirit of the day and dressed up In a beach flavoured attire
The format was simple , 48 players into 12 teams
The first matchup was the 4 players playing each other , then playing against other teams for 30 mins with each team accruing points .
Cashmere Club had loaded their teams with some of their premier players , but , as in true Sumner stile, the Sumner team flew under the radar and won the tournament !
A truly meritorious result , one which made all very proud !
The players representing our club were; John Tainui , Leighton Murray , Glen Ratter and H , a former member of Cashmere , whose legal mind and sharp repost claimed one victory when Mr. McHarg tried to claim the match !
A new trophy was presented to the players.
Many thanks to Cashmere for inviting us over , the players being described as burglars , but nice burglars !