Tots to Teens - Kids Tennis in Hagley Park
Thu 13 Sep 2018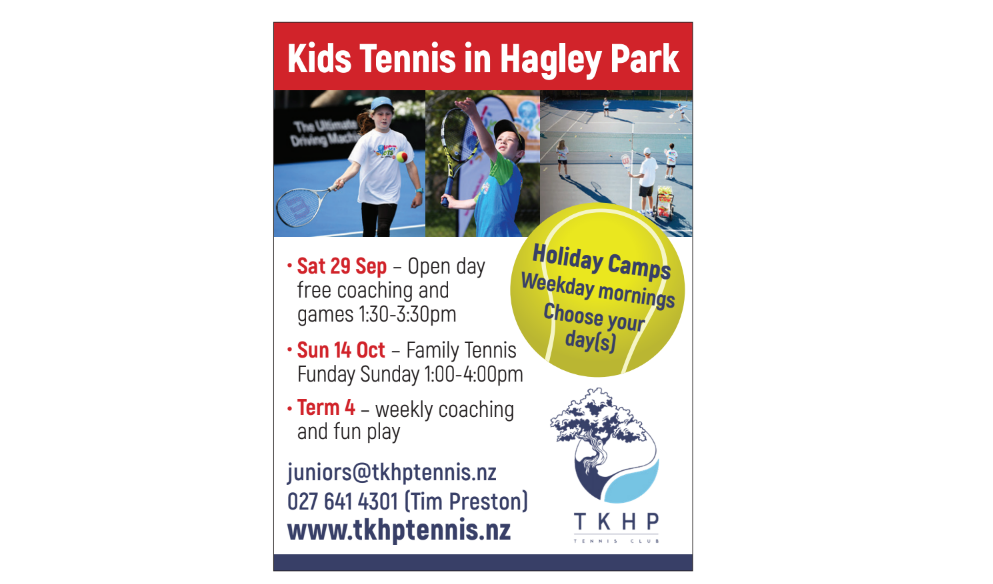 Open Day - Sat 29 Sept, 1:30pm
A special day free to visitors, our open day activities will officially begin with games at 1:30pm but we welcome people to arrive early for introductions and to have some warm up time.
We will have various unconventional tennis oriented games for begineers of all ages and kids generally under 10 on our smaller courts, as well as conventional full size play for adults and competant juniors.
We will have a couple of coaches attending also to demonstrate and give some free group coaching opportunities for kids and adults of all levels.
The games typically wind up at 3:30pm when we gather in the pavilion for afternoon tea and a chance for a chat and any questions. Club organised play is then finished for the day but often people continue to play socially thereafter.
This will also be the first day of the season when our lawn tennis courts are open for play (conditions permitting), which is another cause for celebration.
Prior registration is not expected and visitors are free to drop in (and drop out) at any time during the session as suits them. Balls are provided and loan rackets are available.
---
Family Tennis Funday Sunday - 14 Oct, 1:30pm
https://clubspark.kiwi/TKHPtennis/News/54fa9094-dcca-440b-aafc-0585903458ec
---
Holiday Camps - Weekdays 9-12am
https://clubspark.kiwi/TKHPtennis/Coaching/HolidayCamps
---
Weekly Junior Coaching and Community Play