Club
Wellington & Kapi Mana Club Workshop
Tue, 06 Apr 2021 00:00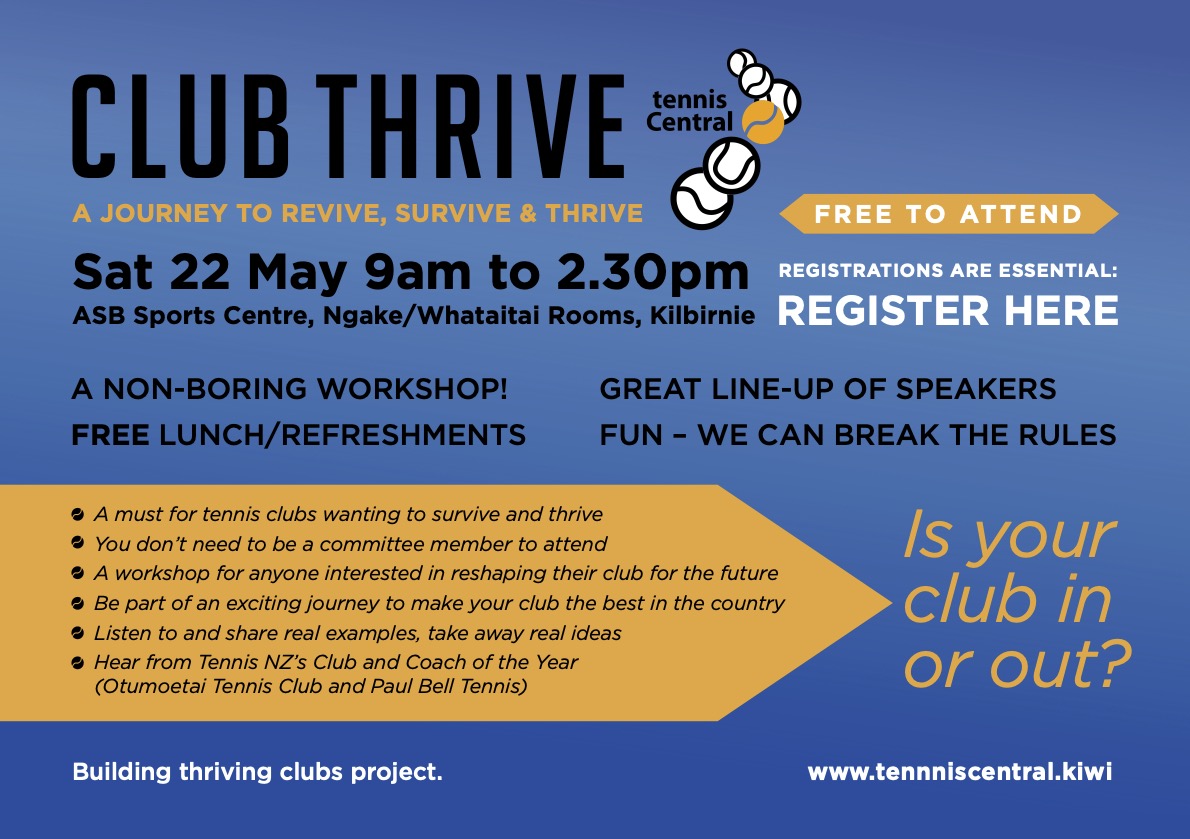 If you're passionate about tennis at your club you definitely won't want to miss out on this exciting one-day workshop opportunity.
Now taking registrations to CLUB THRIVE - Saturday 22 May 9.00-2.30pm (yes, you can still get along to the Phoenix game!)
The biggest NON-BORING Tennis Club workshop event of the year for Wellington and Kapi Mana clubs! And everyone is invited!
We are on a journey to revive, survive and thrive. Are your club IN or OUT?
FREE TO ATTEND. FREE LUNCH. FREE FUN!
Great speakers including
• Otumoetai Tennis Club - Tennis New Zealand Club of the Year
• Paul Bell – Tennis NZ Coach of the Year
• Ross Jamieson - thehub Toitu Poneke
plus heaps more!
Anyone with a passion for their club should attend! And you don't even have to be a committee member. We want people with motivation and drive to make their club the BEST IN THE COUNTY! There's no limit on the number who can attend from your club. Coaches too!
Registrations essential at EVENTBRITE
Don't miss out!
FREE TO ATTEND (lunch included).
No limit on the number of attendess per club. Bring a group!
Great line-up of guest speakers!