Club
Wellington & Kapi Mana Club Workshop
Tue, 06 Apr 2021 00:00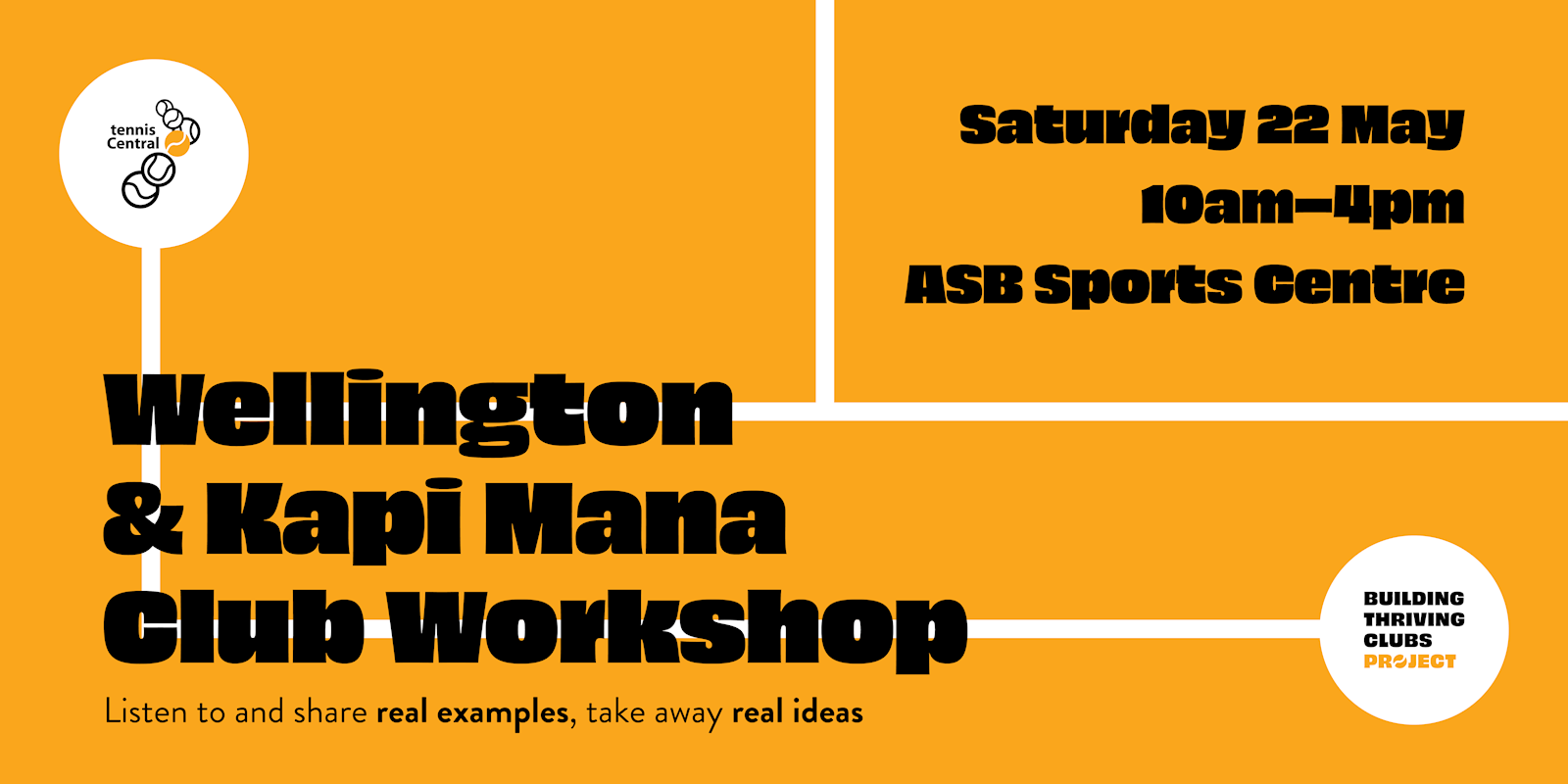 If you're passionate about tennis at your club you definitely won't want to miss out on this exciting one-day workshop opportunity.
Saturday 22 may 10am-4pm (followed by networking drinks)
FREE TO ATTEND (lunch included).
No limit on the number of attendess per club. Bring a group!
Great line-up of guest speakers!
Listen to and share some real examples, take away real ideas.
A workshop for anyone interested in reshaping their club for the future
• You don't need to be a committee member to attend
• Listen to and share real examples, take away real ideas
• A must for clubs wanting to survive and thrive
• Be part of an exciting journey to make your club the best in the country