Club
Club Members have your say!
Wed, 24 Mar 2021 00:00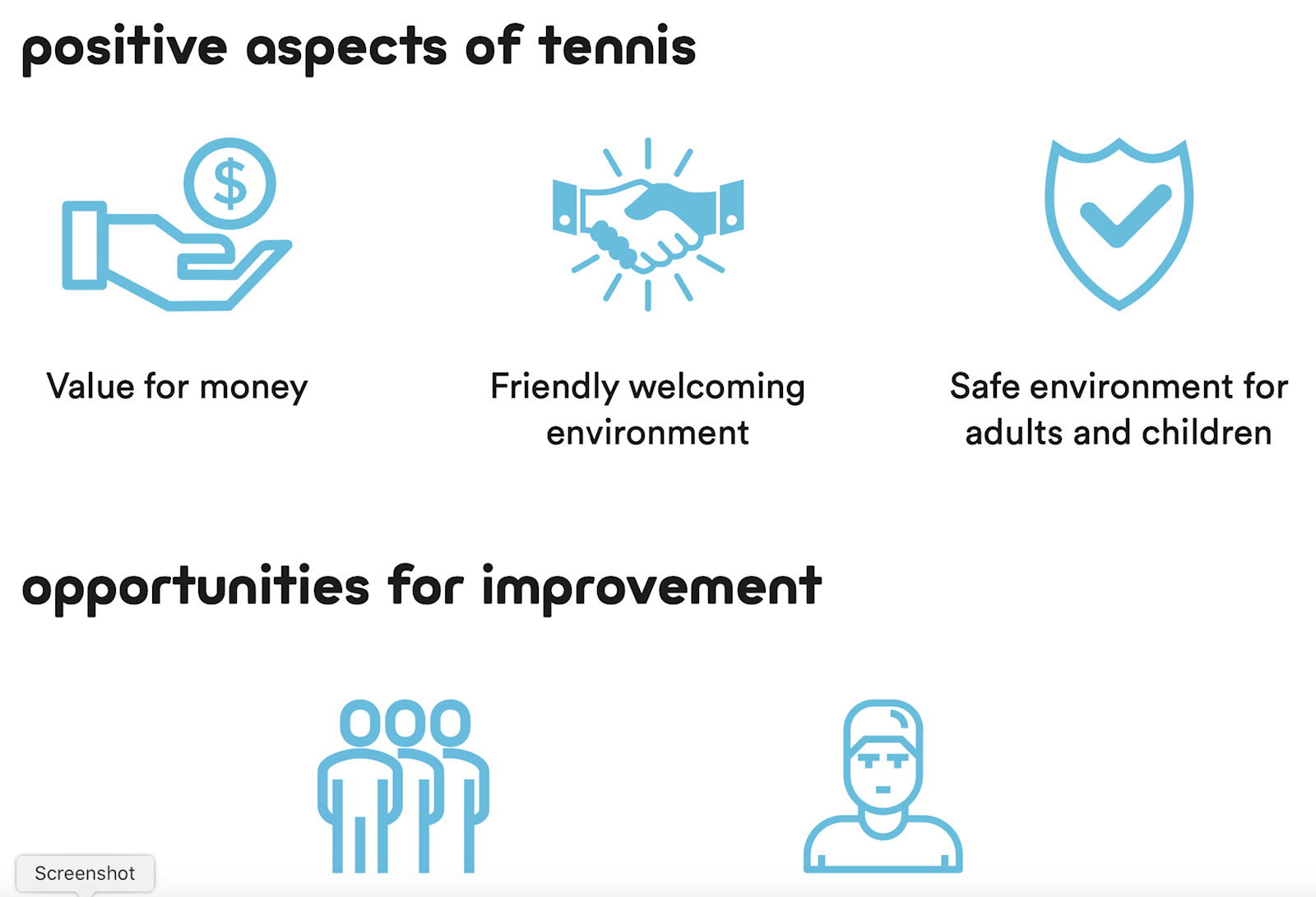 The Voice of the Participant survey (by Nielsen IQ) is now open. This project aims to understand the experience of members playing tennis at clubs over the last few months. The purpose of this survey is for all organisations to better meet the needs of players now and in the future.
This is the third time Tennis NZ have taken part in this survey with Sport NZ and the information provided has been invaluable in shaping club and development strategies. You can read the key findings from the 2020 survey here.
So we encourage all club members to take this survey which is confidential and will only take about 15 minutes.
Every club with 30+ completed survey responses by 6 April will receive their very own personalised club report from the survey providing a fantastic understanding to guide your own club development needs.
In addition, Club Members have the chance to WIN one of five tennis goodie bags including two cans of tennis balls, an Asics cap and an Asics playing shirt. See terms and conditions here.
Thanks so much for supporting this project.
START THE SURVEY HERE – Closing 6 April 2021