Club
Finals Day and Prizegiving 2021
Sat, 27 Mar 2021 00:00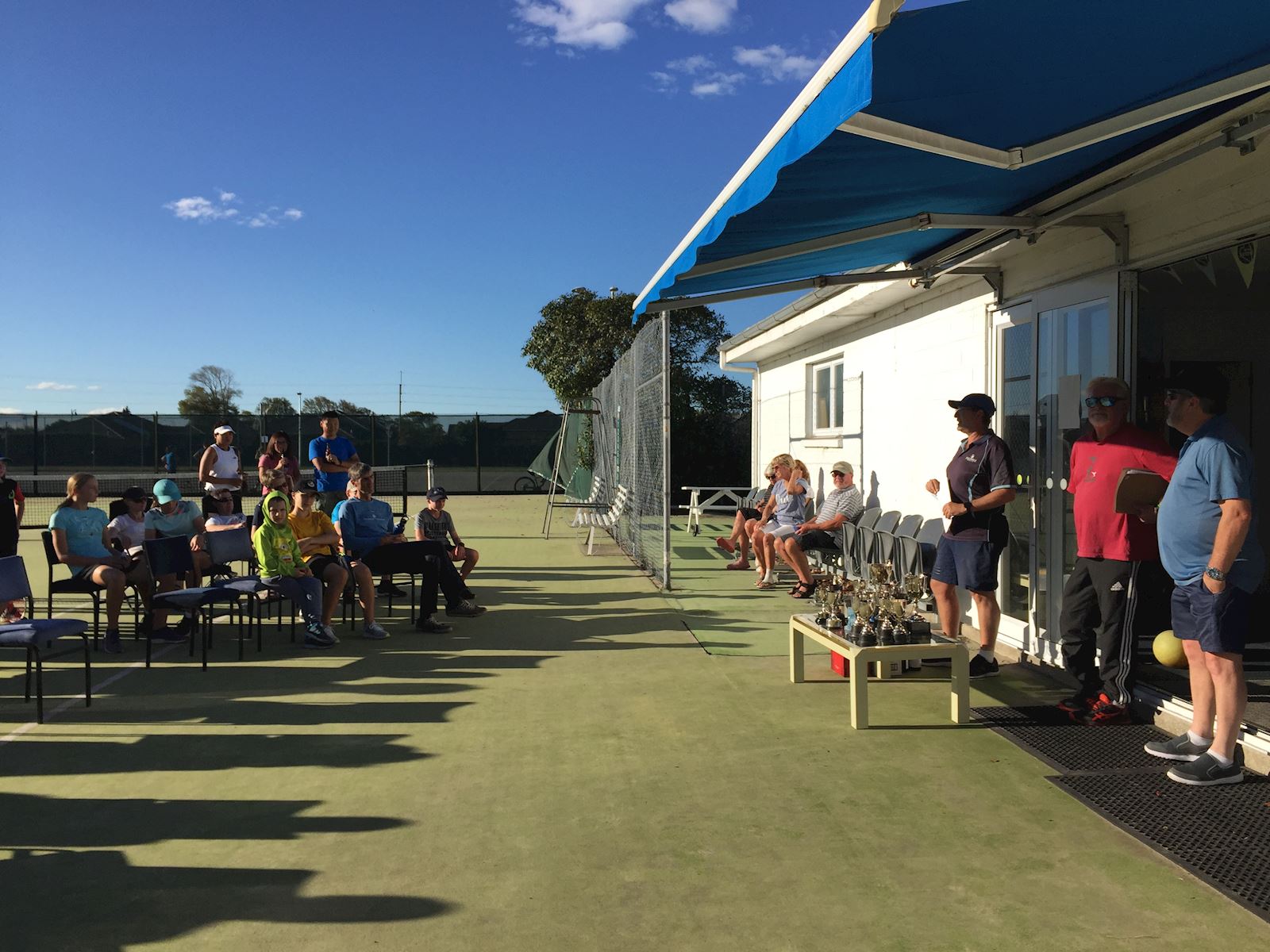 Junior and Senior interclub finals day and prizegiving was well attended this year. The weather turned it on allowing for some exhilarating games to be played.
The womens doubles final was an 2hr thriller between Aimee and Stacey and Marcela and Kerry ending in a tiebreaker won by Marcela and Keri.
Mens singles final was the game of the day between James and Brett. It was the game that had it all - court coverage, long rallies, aces and a lot of sweat. Congradulations to Brett who was the final winner 9-7. See here for more photos.
Junior finals were also able to be played during the day and it was great to see the kids get involved.
The finals were followed by a bbq and prizegiving for all of the winners. During prizegiving a new trophy was awarded "The Patrons Trophy" donated by our Patron Tony Williams. This award is for the unsung heroes of Halswell Tennis. This year the trophy went to the Gibson Family for all their work with Junior tennis.
For more photos find them on our facebook page here.