Club
Club Newsletter 2020
Sat, 15 Aug 2020 00:00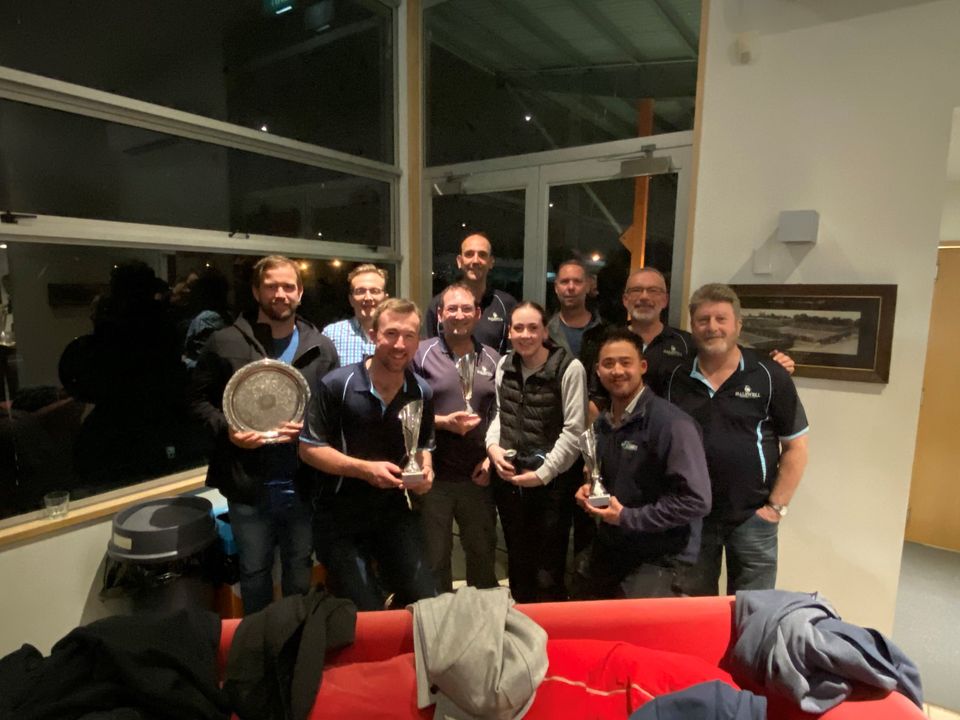 It's been a unique year!

Welcome back to a new tennis season at the Halswell Tennis Club.
The past year has certainly been a unique time in all our lives, and at our tennis club it has been no different, with both planned and unplanned events happening during that time. Some of these will never be for-gotten. Covid-19's global spread and arrival in New Zealand lead to an abrupt end to the tennis season. So having negotiated our way through the alert levels and the initial lockdown, and now again while continuing to be vigilant, we look forward to a new season of tennis getting under-way with minimal interruption whilst having our fingers firmly crossed.

Our Club Committee received excellent advice from Tennis New Zealand regarding Covid-19 safety measures and procedural guidelines for imple-mentation at the club during the various stages of the alert levels when tennis could be played. By way of example you will notice there is still hand sanitizer available as you enter the gate to the courts and posters reminding us of the need to wash our hands. Measures are also in place to ensure contact tracing and physical distancing are both adhered too. The Club Committee will continue to monitor the situation and respond as needed to any future changes in the Covid-19 situation but lets hope that containment of the virus, away from community transmission, will be achievable again and allow our club members to re-engage their love of the game and head back out onto the courts for social or competitive tennis.

Its pleasing to know that our membership numbers continue to be strong across the three sections of the club. Whether it be in the juniors, seniors or the mid-week section, I know many of you are already out there en-joying recent opportune weather conditions to play pre-season tennis. Lets hope we will soon see off the winter months and then get those racquets swinging again. See you there…

- Doug Stanton - Club President

Play Tennis @ Halswell
There are loads of opportunities to play tennis at the Halswell Club!
If you want social, inter-club, mid-week – we have it all covered.
Check out below the times for senior tennis opportuni-ties. Women and men of all abilities and ages are most welcome
Social Tennis Saturdays 2.00pm – 5.00pm
Twilight Tennis Wednesdays 6.00pm – 8.30pm (during daylight saving)
Mid Week Tennis Tuesdays 9.30am – 12.00 noon
Mid Week Inter-club Competition Monday/Wednesday Mornings
Parent and Child Tournament
In late January the annual Parent and Child tournament was held with 30 plus players attending.
The winners were Dean and Stacey Schembri. Congratulations to you both!
Love Tennis
Once again we are participating in 'Love Tennis' – a weekend where you are welcome to come along and have a hit. This is happening on Saturday 10th and Sunday 11th October from 1pm to 4pm.
Tennis equipment will be provided free of charge we will have games, prizes, a BBQ and giveaways.
The event is aimed at introducing the sport of tennis to a wider audience and engaging with people of all ages.
♥ BBQ
♥ Games
♥ Prizes
♥ Giveaways
♥ Equipment supplied
Bring yourself or bring your family and find out all there is to love about tennis!
Don't miss our Love Tennis weekend - Saturday 10th and Sunday 11th October!
Parent and Child Tournament
Wanting to play Interclub?
Halswell Tennis Club provides opportunities for interclub across all levels.
This past season there were 8 junior interclub teams.
For the seniors there were three men's teams, a women's team and a mixed team. There was also a mid week team playing interclub.
Two of the men's teams (divisions 4 and 5) and the mixed division 4 team all won their interclub compe-titions.
So if you are interested in interclub there are plenty of opportunities to partici-pate.

110th Club Anniversary!

29th February the Club celebrated our 110 year anniversary. This was through a well attended event was hosted at the neighbouring Halswell Bowling Club's wonderful facilities.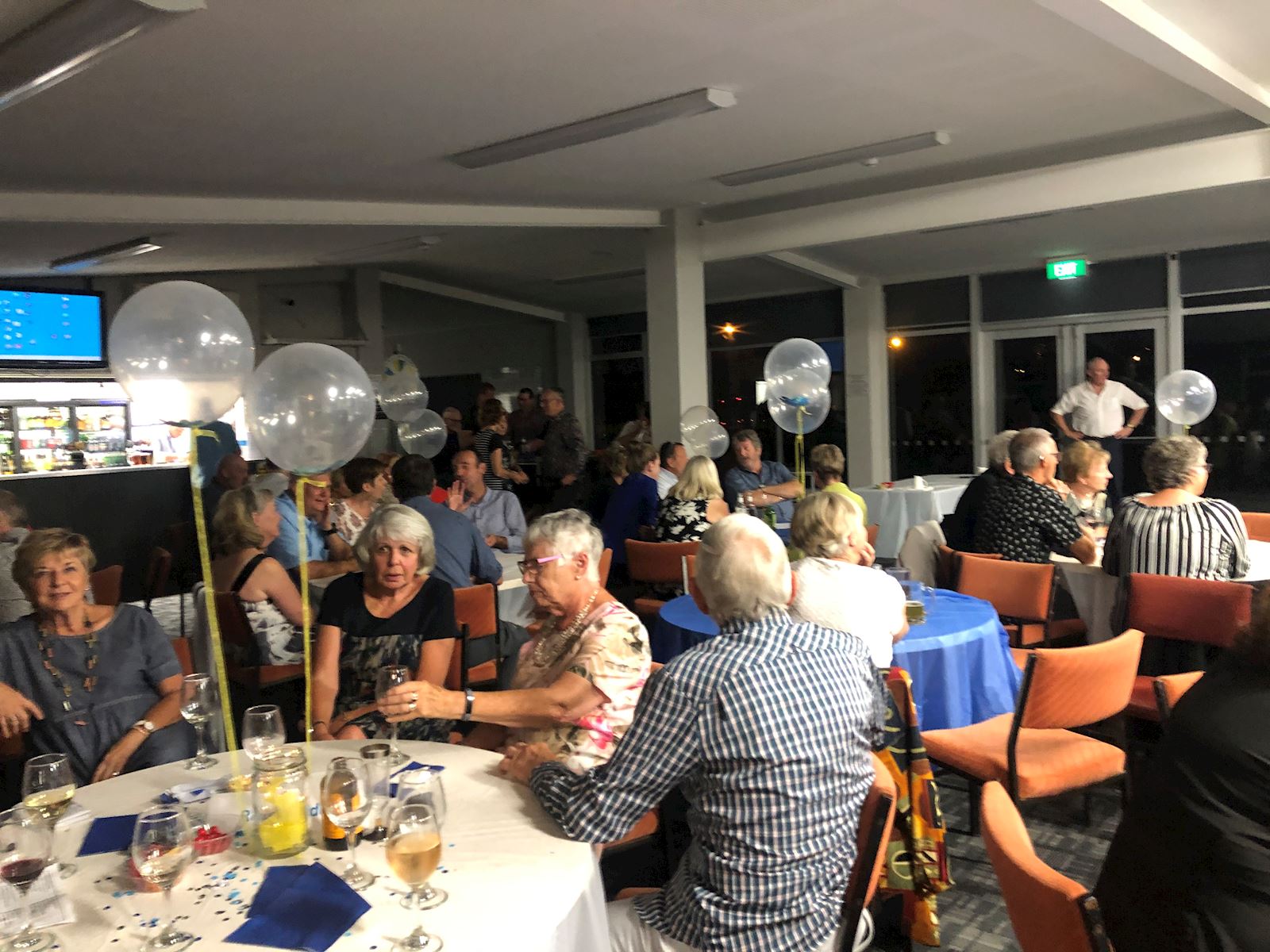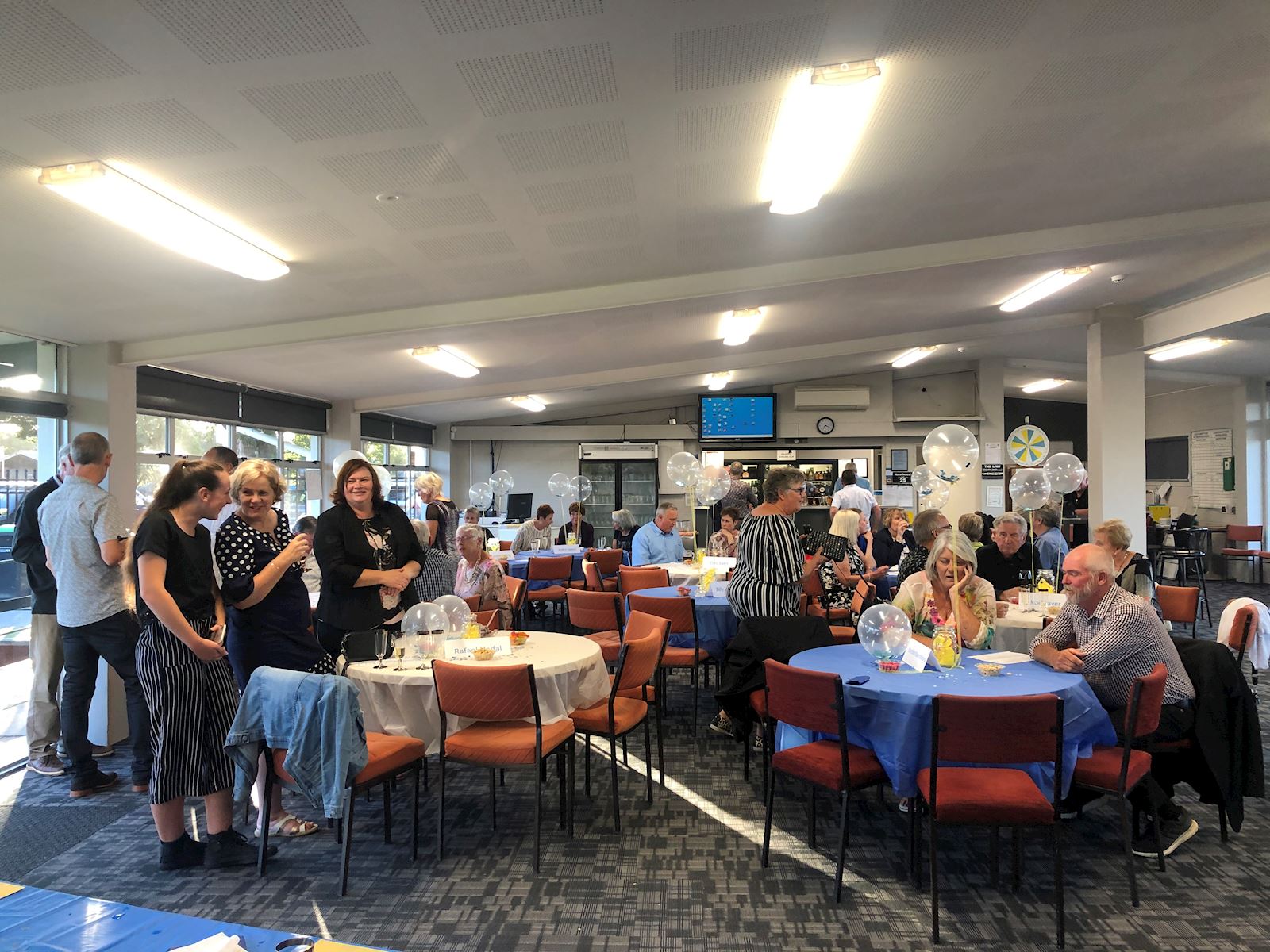 Many people planned and organised various parts of the evening to ensure it was a great night of celebration.
Over the winter the clubrooms have had the carpet removed and new carpet tiles laid. Check out some of the workers who made it all possible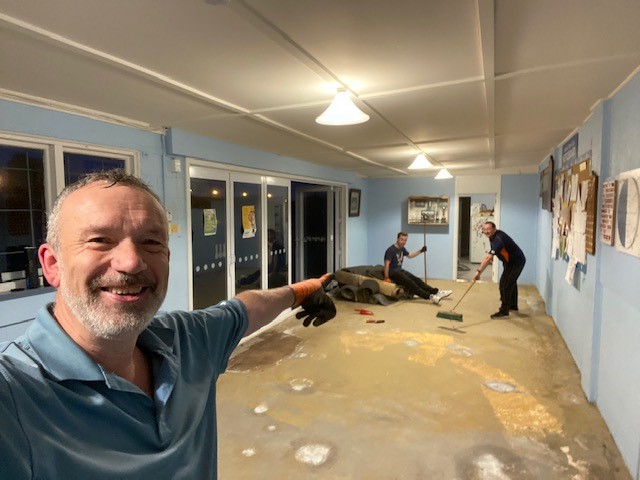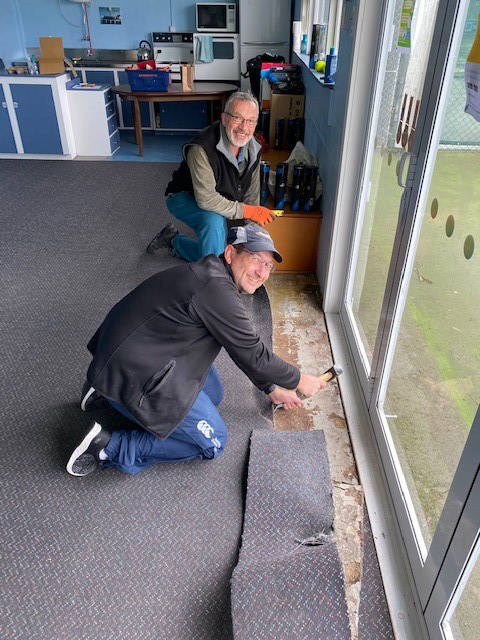 Junior Winner
Congratulations to Michael Bredenhann who was the 12 Boy's Singles Tier 2 winner at the Tennis Canterbury Junior Christmas Classic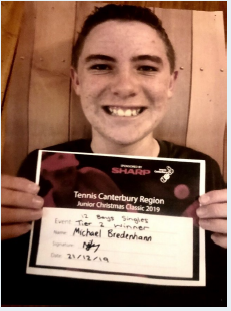 A few dates for the diary...
Monday 24th August Mid week competition starts
Tuesday 25th August Mid week open day, 9.30am
Sunday 30th August Registration day (10.00am to 1.00pm)
Sunday 6th September Registration day (10.00am to 12noon)
Wilding Park takeover for Halswell seniors (1.00pm to 5.00pm) and registration day
Sunday September 13th Junior Beginner 'Have a Go Day' (free coaching)
9.30am – 12pm (All ages)
Saturday September 12th,19th,26th, and October 3rd
Junior Interclub (pre-season training and team selection)
10am–11am (age 12 and under) 11am-12pm (13 and over)
10th – 11th October Love Tennis, 1.00pm - 4.00pm
Monday October 12th Junior Coaching begins week starting