Gibbs Farm Visit 2021
Mon, 02 Aug 2021 00:00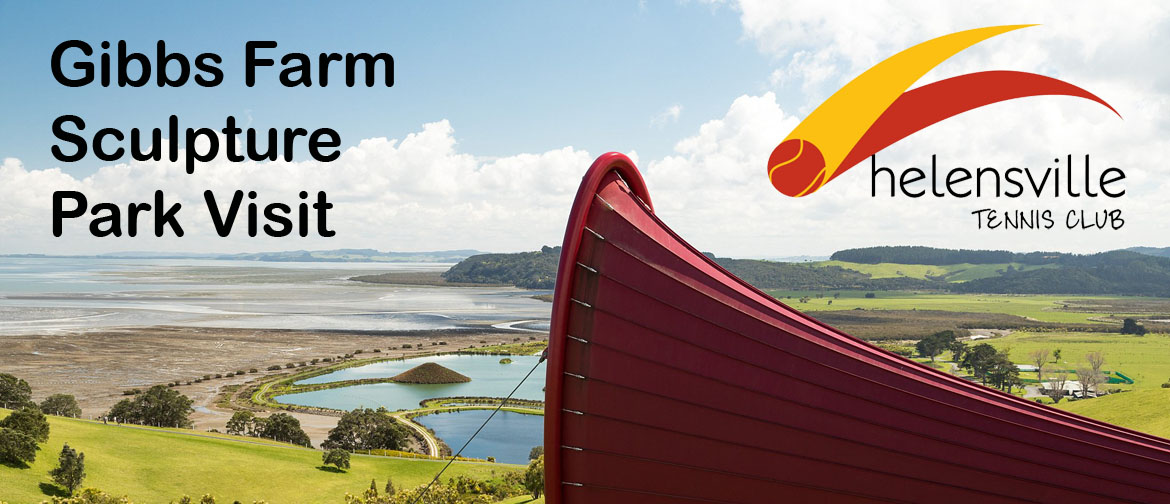 Join us for a rare opportunity to visit Gibbs Farm to help raise funds for your local Helensville Tennis Club.
The world famous Gibbs Farm is an expansive open-air sculpture park located in the beautiful Kaipara Harbour. The park boasts a series of major site-specific commissions which are sure to amaze visitors of all ages. It is the greatest collection of large-scale outdoor sculptures in the country with works by some of the world's most renowned artists. The sculpture park also includes face-to-face meetings with some truly exotic animals including zebras and giraffes.
To buy your ticket please visit - https://www.eventfinda.co.nz/2021/gibbs-farm-sculpture-park-visit4/auckland/makarau
Conditions:
Gibbs Farm is a private property open by appointment only on scheduled monthly visitor days as per website: http://bookings.gibbsfarm.org.nz/reservations/
There is no entry fee applicable when visiting Gibbs Farm, only a purchase of a ticket is required.
These tickets are Non-transferable.
Please take a moment to download and read the attached documents below