Covid-19 Update
Thu, 12 Mar 2020 00:00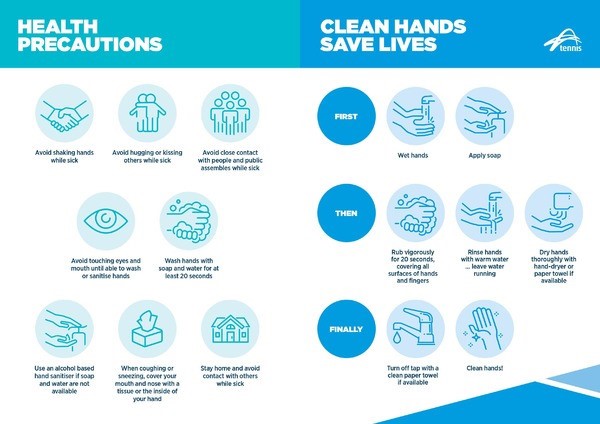 Dear members, coaches, participants and parents,

We consider the health and safety of the tennis community our highest priority. Staff at Tennis Auckland are monitoring the Coronavirus (COVID-19) outbreak situation closely and sourcing regular updates from the Ministry of Health website.

We are in the business of providing leadership to the tennis community and in the midst of the Coronavirus (COVID-19) outbreak, it's important that we take the advice from the experts.

If you are displaying any symptoms of a cold and flu please stay at home, avoid contact with others and seek medical treatment. The symptoms of COVID-19 include runny nose; headache; cough or difficulty breathing; sore throat; fever; body aches; and malaise – a general feeling of being unwell.
If you, and/or someone you've been in contact with, have visited an area of concern (China, Italy, Iran, Korea, Hong Kong, Singapore, Thailand, Japan) or are showing symptoms call Healthline on 0800 358 5453.

As of today tennis lessons, programmes and competitions will continue to take place. However, because the situation is always evolving we will continue to receive feedback from the experts and notify you if there are any changes.
For further information please visit the Ministry of Health website (www.health.govt.nz).

If you have any further questions about the impact of COVID-19 on tennis across the region, please don't hesitate to contact us.
Tennis Auckland