Coaching
Community Play Deliverers Course - Sunday 22nd Nov 2020
Tue, 20 Oct 2020 00:00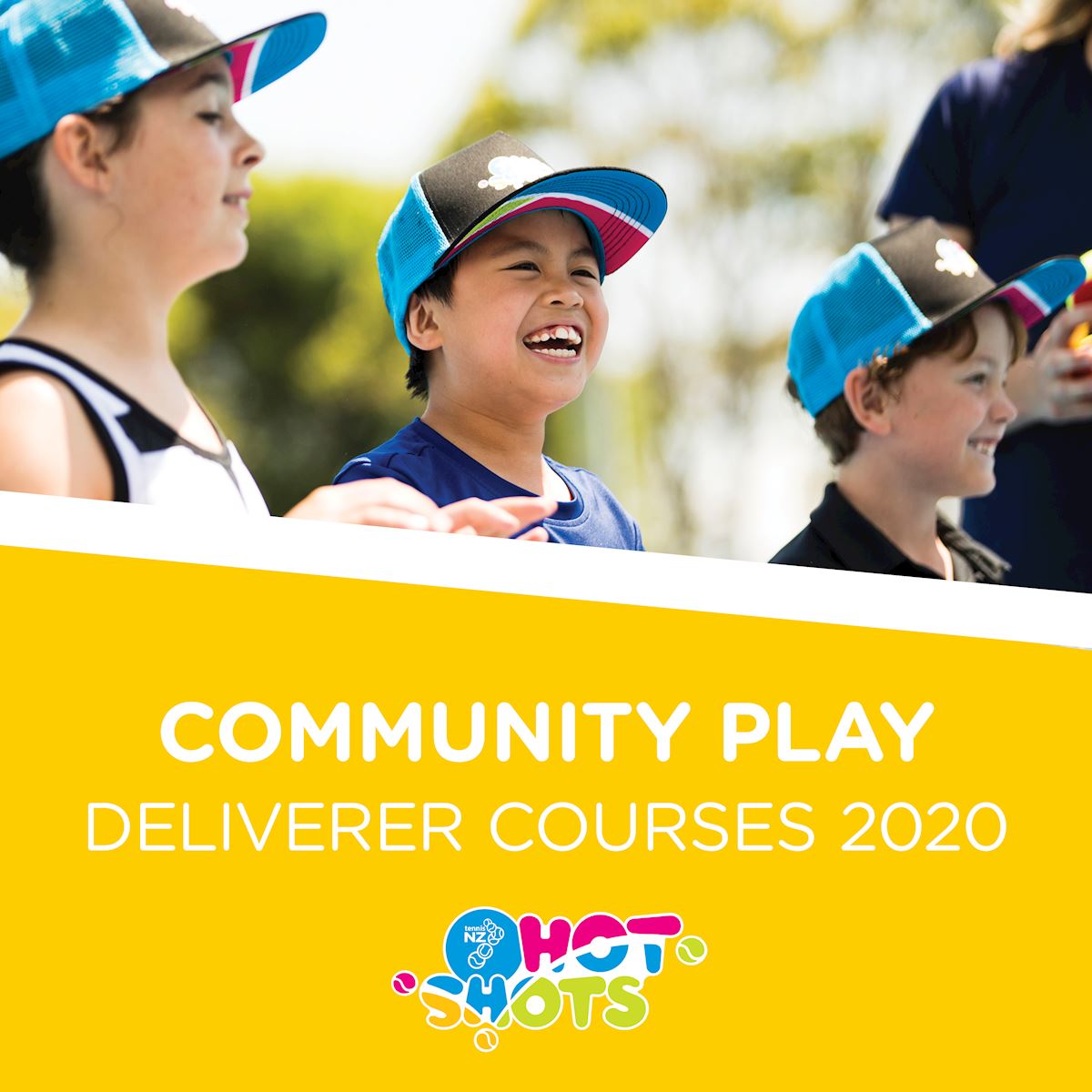 What is Hot Shots Community Play?
Community Play is a programme designed especially for clubs to be run by club volunteers, parents, older kids or coaches. It is a play based programme which gives all children the opportunity to play in a fun, supportive environment.
For more information go to https://www.tennishotshots.kiwi/clubs/what-is-community-play/
What are the details of the course in the Wairarapa?
Tennis NZ are coming to the Wairarapa to run a course for our club volunteers to get trained up on the Hot Shots Community Play course so their clubs offer the course to their juniors.
The course will be run 10am-1pm Sun 22nd Nov 2020 at the new courts at the Trust House Wairarapa Netball Centre on Colombo Road to give us either cover from the rain or shade from the sun.
How do I register?
Clubs need to register their interest in the Hot Shots - Community Play course first by going to the link below. This will require a one-off $150 sign up fee for the club, but once completed and their volunteers trained, they'll then be able to access all the resources the Hot Shots course has to offer. Not only that, the Deliverers Course is then free for all attendees from their club, so get a crew together and get registered!
Clubs register for Hot Shots here: https://www.tennishotshots.kiwi/clubs/sign-your-club-up-to-community-play/
Coach volunteers register here: https://www.tennishotshots.kiwi/clubs/freetraining/