Coaching
Meet Jacob Emery, Wairarapa's new Tennis Development Coach
Tue, 27 Oct 2020 00:00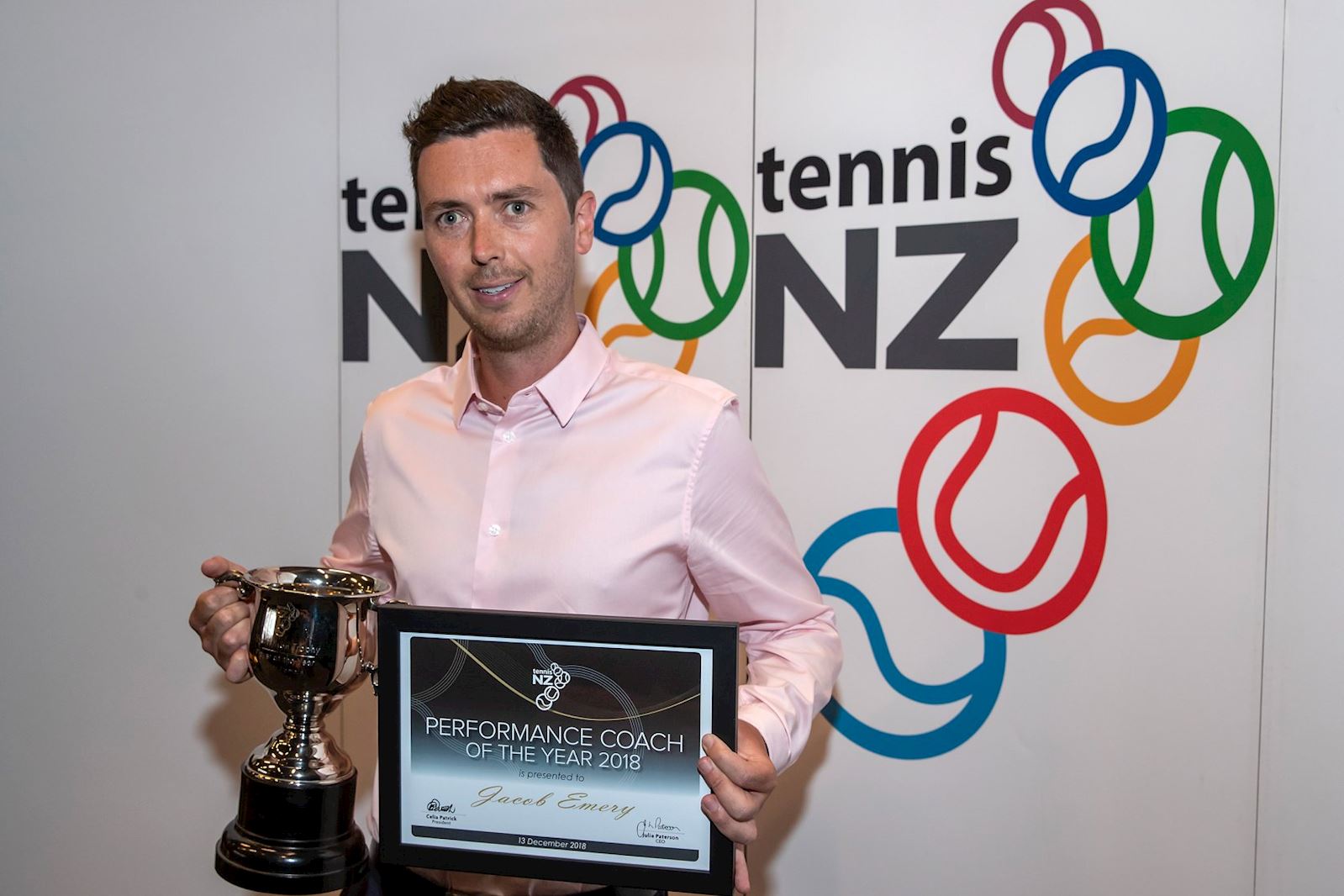 Jacob Emery has moved to the Wairarapa to pursue his vision for tennis and work with the regions tennis players to help them develop and grow. Jacob has 15 years of coaching experience, starting out his coaching career working under the guidance of renowned coaches Marc Paulik and Dan Paurn.
After graduating from Victoria University with an honours degree in psychology, Jacob worked in partnership with Marc and together they established an academy programme that has produced many top players. Over his coaching career, Jacob has taken five players from junior interclub level through to US college tennis. As part of this journey he has travelled with players throughout New Zealand, Australia, Asia, Europe and the United States, so has an in depth knowledge of the tennis at all levels and what it takes to achieve on the international stage. The last few years, Jacob returned to complete a masters degree focusing on youth sport psychology and with this completed is now moving to the Wairarapa .
The move is with his partner Teresa and their two dogs, and is part of a plan to establish a tennis performance hub that will cater to all levels of local players as well as attracting players from outside to region to train and compete . His vision is to create a tennis environment leveraging the excellent climate, great schooling and lifestyle that the Wairarapa has to offer with high-level training and competition.
Combined with this, Jacob is taking on the Junior Development Programme and tournament for Wairarapa Tennis and has already delivered a very successful tennis camp over the school holidays. Although focused on player development, Jacob knows that to get the best from players they have to enjoy what they're doing, so is looking forward to supporting local players to grow their game, but also to have lots fun along the way.