Book a Court rules
Wed, 20 Oct 2021 00:00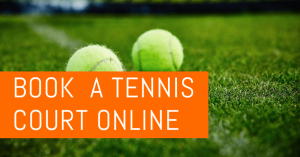 The book a court system is up and running , below are the latest aspects to ensure we have a smooth transition
Court 6 has been set aside daily for the general public to pay and play until 7pm in summer and 6pm in winter.Lights are not part of the set up for the public, so please do not put them on for them.
If you want to have a casual hit you now need to book a court,- 1-5 are available free to members but you first need to ensure it has not been booked first. Your fob/tag will provide access even though your pin number will automatically be sent to you.Bookings are now upgraded to include participant information.Please add your guests' name/s, either as a member or if a non- member there is a $10 court fee.Please be honest about this.
Juniors parents must also book a court (using their own login and password) but select their child's name (as they are the member) and you will be sent their pin number to access the court.Juniors are NOT eligible to play under the lights, this time is for seniors only.