Coaching with Kiwi Tennis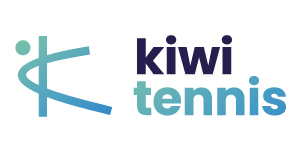 Glenfield Tennis Club welcomes the Kiwi Tennis team to the club, commencing with school holiday programmes in October.
Coaching will commence for term 4, with the Saturday morning sessions running for non interclub players.
Starting date: Saturday 29th Octover for Term 4
8-9am.: 5-9 years old
9-10am: 10+ years old
You can book your spot in these classes online via the Kiwi Tennis website, and the club will invoice you for payment. No payment is needed when you book. Book your child in the class suited to their age group.
BOOK TERM 4 JUNIOR COACHING HERE.
Junior interclub team training will run throughout the week as previously, and once the teams are finalised we'll be in touch regarding your day and time.
Kiwi Tennis is also offering programmes for adults, private lessons and fast paced drills sessions - you just need to tell us what you'd like, and when!
Get in touch via email to let Kiwi Tennis know what programs you'd like to see - contact us at coaching@kiwitennis.co.nz or 022 898 1212.
Current programme
A group beginners program (Tennis Xpress) for 90 minutes
8 week term commencing on the Wedendays 17 October 6:30pm-8pm