Club
2022 Open Championships
Tue, 12 Apr 2022 00:00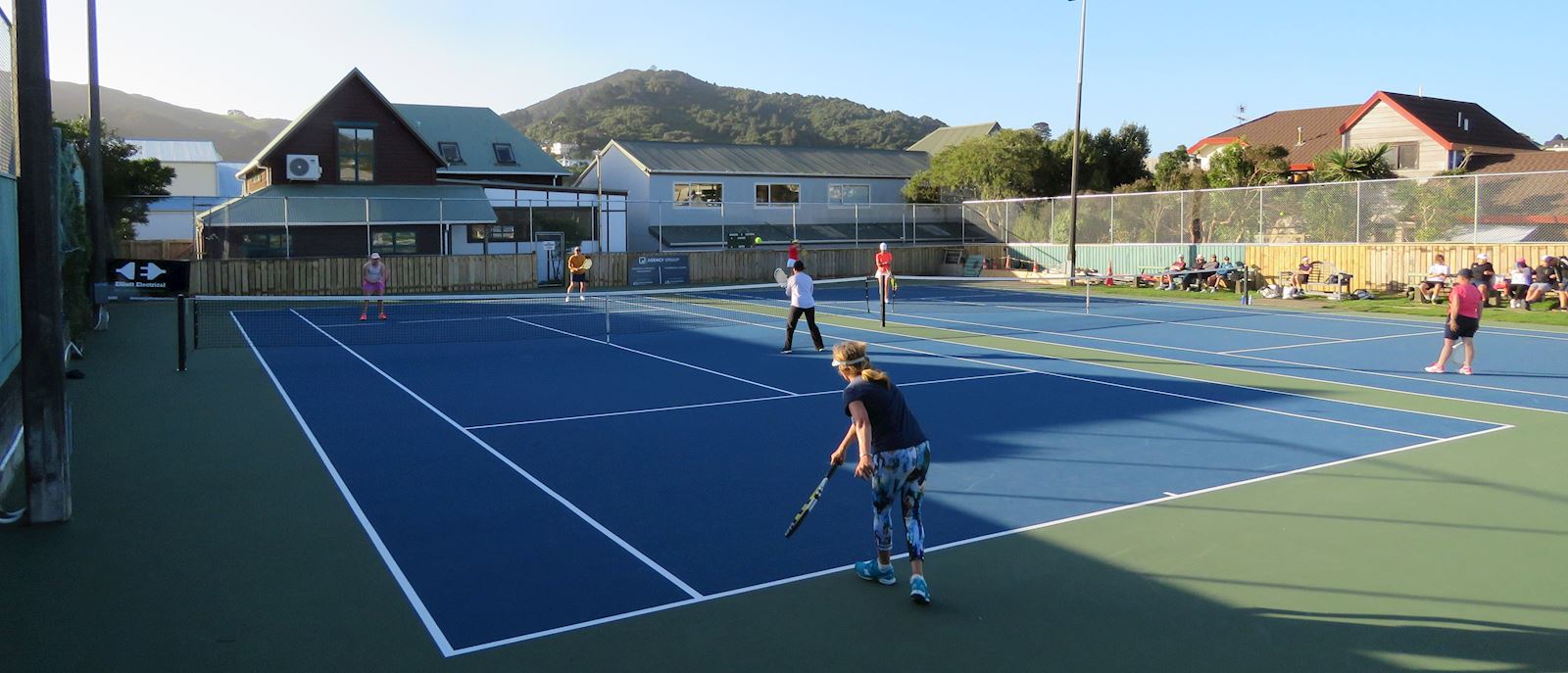 The club's 2022 Open Championships were played predominantly over the weekend of 8, 9 and 10 April with three matches being played on the Friday evening. The weather over the weekend was pleasant throughout with no lost time due to rain.
The Championships attracted entries from 33 members for the five events (men's singles, women's singles, men's doubles, women's doubles and mixed doubles) and it was possible to complete all the main draw and most of the consolation draw matches within the weekend. As at Tuesday 12 April, only three consolation final matches remain to be played.
Club Captain. Rosstan Mazey, used Tournament Planner (TP) to run the events, with entries being made largely on-line and TP's programme making the event draws once provided with all current Match Hub rankings. TP also schedules matches over the three courts given an estimate of average match duration.
The format chosen for all matches was best of three sets, the first two being conventional advantage sets with tiebreakers and the third set a super tiebreaker. A sudden death point was played on the second deuce to move games along.
The tennis over the five events was of a high standard and many matches, including two of the main draw finals, were decided by the third set tiebreaker. Nathan Storey won the men's singles by defeating Warren Fraser 12-10 in the 3rd set. Similarly, Wendy Thompson and Tricia Will won the women's doubles by defeating Pip Groom and Sally Marett 15-13 in the 3rd set.
For the record, the results of the main and consolation events to date are as follows:
Men's Singles
Winner: Nathan Storey
Runner-up: Warren Fraser
Men's Singles (Consolation)
Winner: Seth Campbell
Runner-up: William Reiterer
Women's Singles
Winner: Tricia Will
Runner-up: Mira Trifunovic
Women's Singles (Consolation)
Winner: Jenny Sparks
Runner-up: Greta Mazey
Men's Doubles
Winners: Rosstan Mazey & Simon Ross
Runners-up: Marc & Theo Piercy
Men's Doubles (Consolation)
Winners:
Runners-up:
Women's Doubles:
Winners: Wendy Thompson & Tricia Will
Runners-up: Pip Groom & Sally Marett
Women's Doubles (Consolation)
Winners: Liz Johnson & Mira Trifunovic
Runners-up: Megan Healy & Jenny Sparks
Mixed Doubles
Winners: Rosstan and Greta Mazey
Runners-up: John Hughes and Mira Trifunovic
Mixed Doubles (Consolation)
Winners:
Runners-up: