Glen Iris & Petone Tennis Clubs merger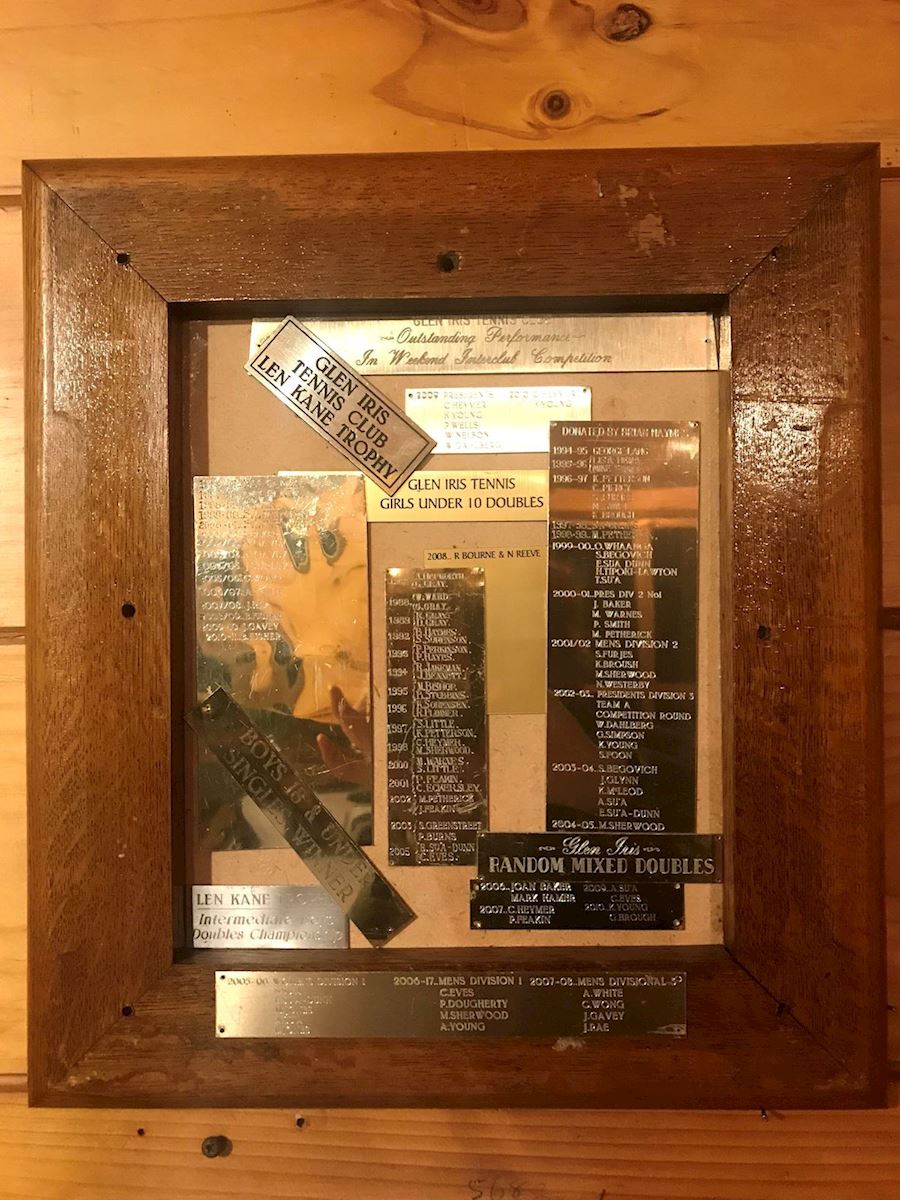 Notes from Judith Feakin (Retiring Treasurer) - August 2020
I wish to take this opportunity to have recorded how we came to be in our healthy current financial position. Standing down after such a long time I take with me quite a bit of this history, especially how and why the Glen Iris Tennis Club players joined Petone Tennis Club. (in the early 2000's)
Glen Iris had a strong midweek ladies membership and about 90 Junior members, neither of which Petone offered at the time. Petone seniors had a strong club of playing members with the courts well used. On the other hand Glen Iris also had a strong senior Interclub membership.
Glen Iris was in a strong financial position when their members joined Petone and all finances where gifted to Petone.
To get to this position Glen Iris included these three main things in their Club:
1.They put a lot of effort into the Junior Club. A committee member came up with the model of using all the Junior subscription monies to employ professional coaches to run the junior club days. Although Lower Hutt at the time had a Professional Coach, this was for private tuition, so this was a first. This model was taken up and implemented by Peter Feakin, who increased the Junior membership, ran 8 – 10 Junior interclub teams and due to this, put us in a position to apply for grants for the Junior coaching which were very successful. This is the same model which is offered at Petone today with the same success in obtaining grants.
2. Another initiative was a yearly ProAm tournament run every ANZAC day. This had an entry fee, was sponsored by various firms including New World who gave $500 in prize money. It was a handicap doubles format which couldn't have been done without Len Kane who handicapped the Pros and Amateurs pairings to perfection. This raised around $2000 each year which was good income when fund raising at this time was small raffles and cake stalls. A Cup for this tournament was presented which is now going to be held in our Petone clubrooms.
3. A one off payment that was negotiated when the Uniting Church gave Glen Iris Tennis, seven years notice that the lease would not be renewed.
Here is a brief summary how this came about:
The Presbyterian Church had a social tennis club which built courts on adjacent Church owned land. The tennis club asked to be allowed to play on Sundays. The Church didn't want to be associated with Sunday Tennis and gifted the land to the tennis club members who changed the name to Glen Iris Tennis Club. In the 1960's, the then tennis members gifted the land back to the church for safe keeping thinking the Church would 'out survive' the Tennis Club. The club then leased the land on a 28 year right of renewal lease. The Presbyterian Church then became the Uniting Church and the new owners gave Glen Iris notice.
The Club fought this vigorously but couldn't find a way to save Glen Iris. However, a one off price was negotiated based on the percentage of the land sale price. This payment was around $80,000 which now has grown to $124,000 in a Petone Tennis Club Term Deposit Account.
Other monies gifted from Glen Iris include a Term Deposit of $20,400 which matched an existing Deposit that Petone Club had invested. These two deposits remain untouched and have increased to $22,500 each. The fourth Term Deposit of $16,000 is profit from the running the Petone Club since then.
Glen Iris's most preferred area to move to, was Petone, as we could see the great potential in Petone having a Junior club in the southern part of Lower Hutt and this proved correct. We did bully our way into Petone Tennis by attending an AGM which gave all attendees voting rights and we were able to stand for the management committee. Personally I am not proud of this but nor am I going to apologise as had this not happened neither club would be here today. We do now have one financially viable and well run club to be proud of.