Welcome to
Tennis Central Region
Come Play!
Welcome to Tennis Central Region and the online booking system for Wellington Renouf Tennis Centre.
---
Covid-19 (Novel Coronavirus) UPDATE
Tennis Central's position on the current Coronavirus (COVID-19) outbreak situation continues to reflect the positions advocated by the Ministry of Health, Sport NZ and Tennis NZ (see links).

Update: 19 March 2020 (Updated 4:15pm) – Effective from 20 March 2020
Please visit Tennis New Zealand's Covid-19 page for further updates when available. Regional updates will also be available here

Effective from 20 March Tennis New Zealand and its affiliated Regional bodies have agreed to CANCEL all organised competition until at least 2 May 2020. For clarity the following events under the mandate of Tennis New Zealand and Tennis NZ affiliated Regions taking place prior to 2nd May 2020 are CANCELLED:
Tennis Seniors National Teams Event, Hawkes Bay (Tennis Seniors Event)
NZ Secondary Schools Teams Championship, Christchurch (A rescheduled date will be found later in 2020)
NZ Junior National Teams Championships, Christchurch (A rescheduled date will be found later in 2020)
Tier 2 & Tier 3 National Junior Masters Series Events
Kiwi Money Tournaments
Any Interclub competition organised by Tennis Regions
Any other tennis competition organised by Tennis NZ and Tennis Regions
Tennis New Zealand and its Regions recommend all Tennis Associations, Affiliates and Clubs adopt this position and CANCEL all organised tennis competitions under their mandate until 2 May 2020.
For clarity we recommend all Tennis Associations, Affiliates and Clubs CANCEL the following until 2 May 2020:
All Interclub Competition
Organised Club tournaments and events
Organised Affiliate tournaments and events including Tennis Seniors, Wheelchair Tennis and other Affiliate events.
Organised midweek competition
Organised club nights
Any other competition organised by Tennis Associations, Clubs & Affiliates.
General Advice for Clubs, Coaches, Players and Administrators for Coaching, Training and Play
Social distancing is the "new normal" and should apply to everyone's actions
Keep sweat towels in your bag when not using them
Keep physical distance when instructing students
Keep hand sanitiser available both on the court and in the club house
Encourage players to use hand sanitiser, especially in group sessions if using shared equipment such as balls, racquets or supplementary lesson aids
Follow this Ministry of Health advice if you have any gatherings such as tournaments or social nights or fundraisers coming up.
As an added precaution, clubs should discontinue the traditional "morning/afternoon tea" where food is shared
Players are to exchange "good game" verbal appreciation only. Shaking hands, touching elbows/rackets are not recommended
Players are not to touch hands in celebration with doubles partners
New balls should be used to limit cross-contamination from multiple players.
Towels are not to be placed on fixed objects unless sanitation can be effectively conducted before and after use
Further public information is available on the NZ COVID-19 WEBSITE
with a dedicated Healthline COVID-19 number for those needing further advice – 0800 358 5453.

For more information please contact:
Tim Shannahan, CEO Tennis Central Region
tim@tenniscentral.co.nz
---
Located at 60 Brooklyn Road, surrounded by Central Park, our community facility is home for many international, national, and local events. Renouf Tennis Centre is available for everyone and anyone to use - you do not have to be an affiliated member. Book a court today and enjoy all that Renouf Tennis Centre has to offer.
Open seven days a week, 8am 'til late. The centre has 6 indoor and 12 outdoor courts. Coaching is available by PLANiTPRO, a fully licensed bar & cafe is on site, and our centre can be booked for private functions.
Need help? Contact our Facilities Operator:
PLANiTPRO (04) 384 6294 E planitproshop@yahoo.com
Tennis Central Enquiries:
(04) 385 9709 or see STAFF CONTACTS
---
Tennis
Anytime is a good time to visit your local club. There are tennis playing opportunities for you and your whanau close to where you live. Find a TENNIS CLUB near you.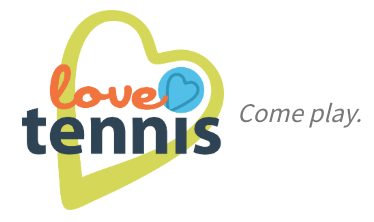 How to find us
60 Brooklyn Road Brooklyn Wellington New Zealand 6011