St Heliers Tennis Club offers a range of membership options. You can now register and pay online
St Heliers members have access to 7 courts (5 floodlit) 7 days per week, club tournaments, interclub competitions, junior tennis, mid-week tennis, Tuesday night club night and Friday Night Let's Go Play sessions, in a fantastic location
Season runs 1 September 2023 to 1 September 2024.
Registrations are now open for the 2023/24 season.
Prices
- An Early Bird Discount of 10% runs from August 8th till September 10th 2023.
- Full Price from 10th September onwards.
- New members to the club who join in 2024 please contact Ashleigh at info.sthelierstennis@gmail.com, for a pro-rata rate.
Don't forget to get your club gear here: https://dynastyteamstore.co.nz/collections/st-heliers-bay-tennis-club
SUMMER SCHEDULE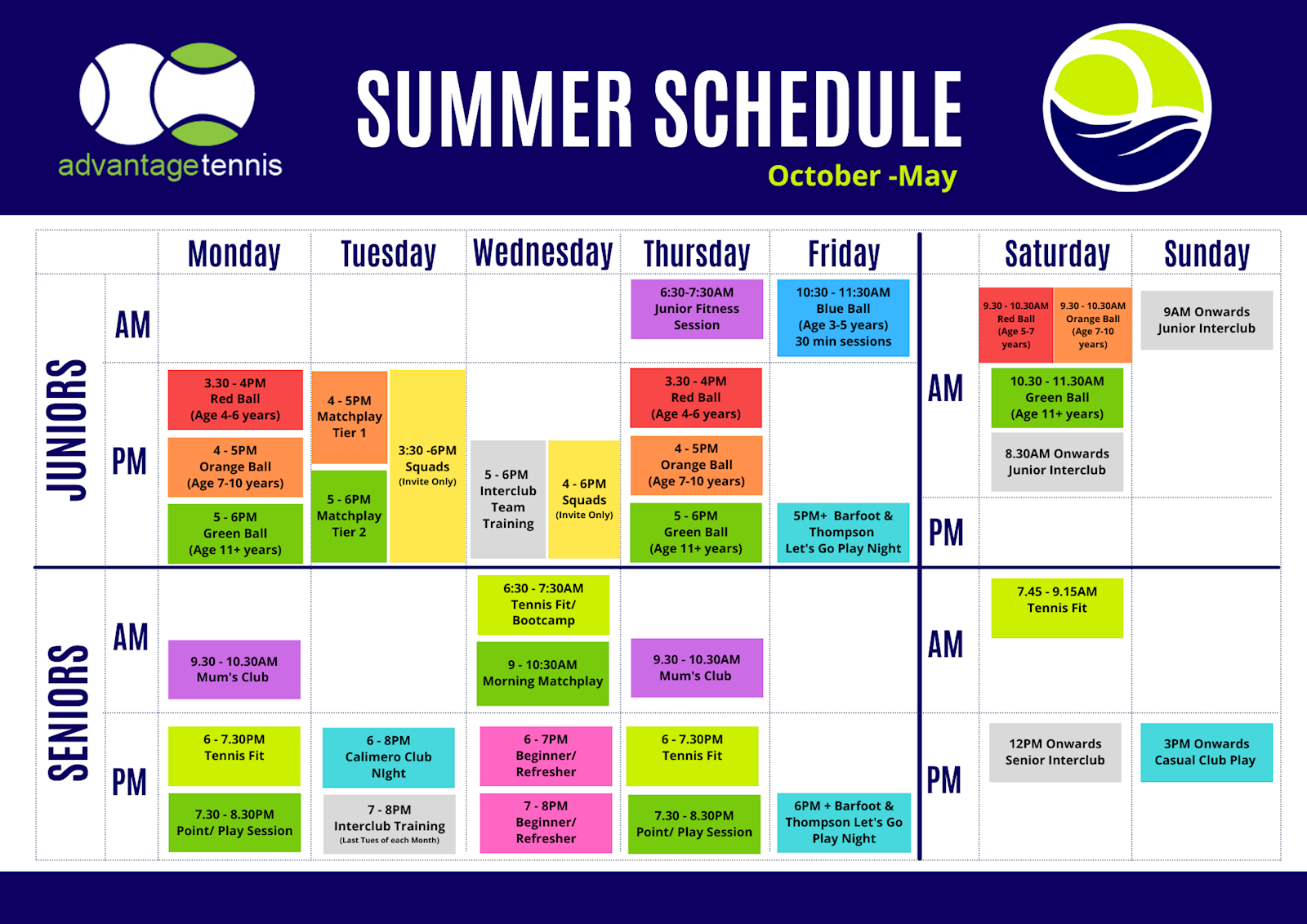 For all Club info have a read: HERE