St Heliers Tennis Club Sponsors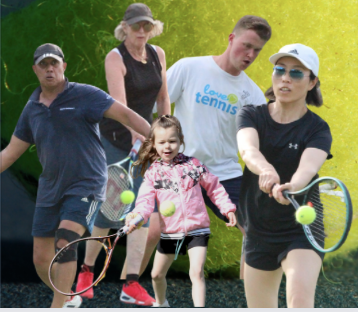 OUR CLUB
We are a family friendly club, in a beautiful location with stunning views. Beginner or advanced, young or old, we cater for all.
Club Direction
The time is now.
St Heliers Tennis Club are currently making lots of improvements to the club. With a part time Club manager, an eftpos machine, soon to be resurfaced courts, this is the club to be at, and there is no better time than now. All tennis fit programmes are full, holiday programmes reaching into the 70's on some days, and our Friday Family Nights seeing up to 100 people, the club is buzzing every night of the week. St Heliers Tennis club is becoming more community focused, including engaging with governing sporting bodies and their projects to support a healthy and active population.
What would my sponsorship money be spent on?
Helping to improve our Club Nights
Enabling us to offer hardship discounts so everyone can play
Clubroom maintenance, court resurfacing and upgrades to facilities
Improving our equipment for coaching programmes
And much more!
If you have ideas on how we could best utilise your sponsorship money please let us know!
To select a package and start sponsoring us today or to enquire further about one of our packages or alternative opportunities please email: Info.sthelierstennis@gmail.com