Derby Day
Interclub Derby Day on 7th November 2021
The weather turned out for us! 4 out of 5 Wellington Junior Teams were playing at our home courts that morning. We handed out about 60 sausages, fruits, chippies and juice as refreshments to the players after their matches, supporters and the visiting teams, Vogelmorn and Island Bay as well. Thanks to the parents who brought some yummy bakings and helped out on that day. There were heaps of energy on all courts on that day, and some good entertaining matches as well. Go Wellington!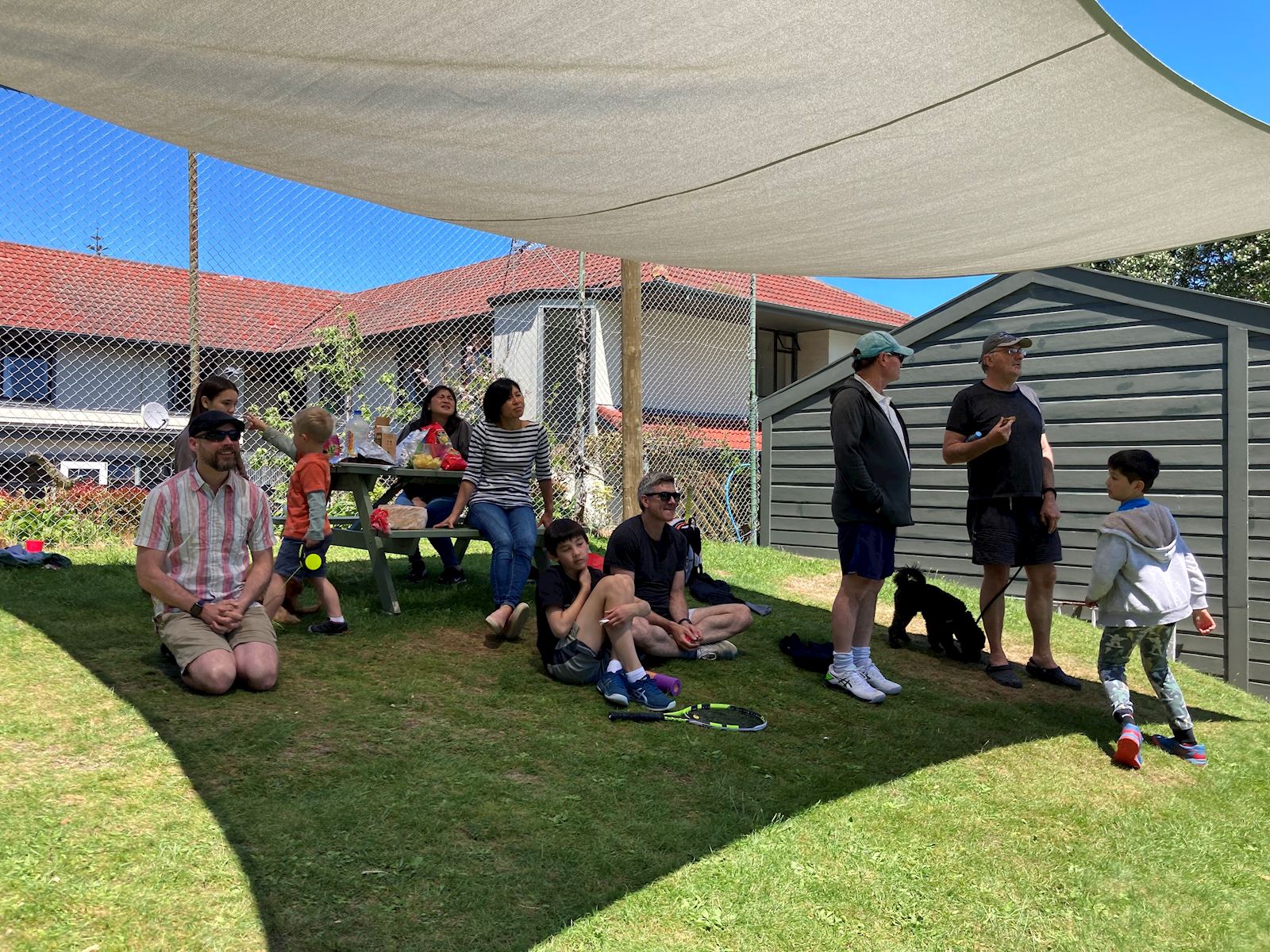 Supporters were entertained by the comeback staged by Finbar against Island Bay opponent.
Derby doubles match between Wellington Kereru (Jack and Sam) and Wellington Kea (William and Carter)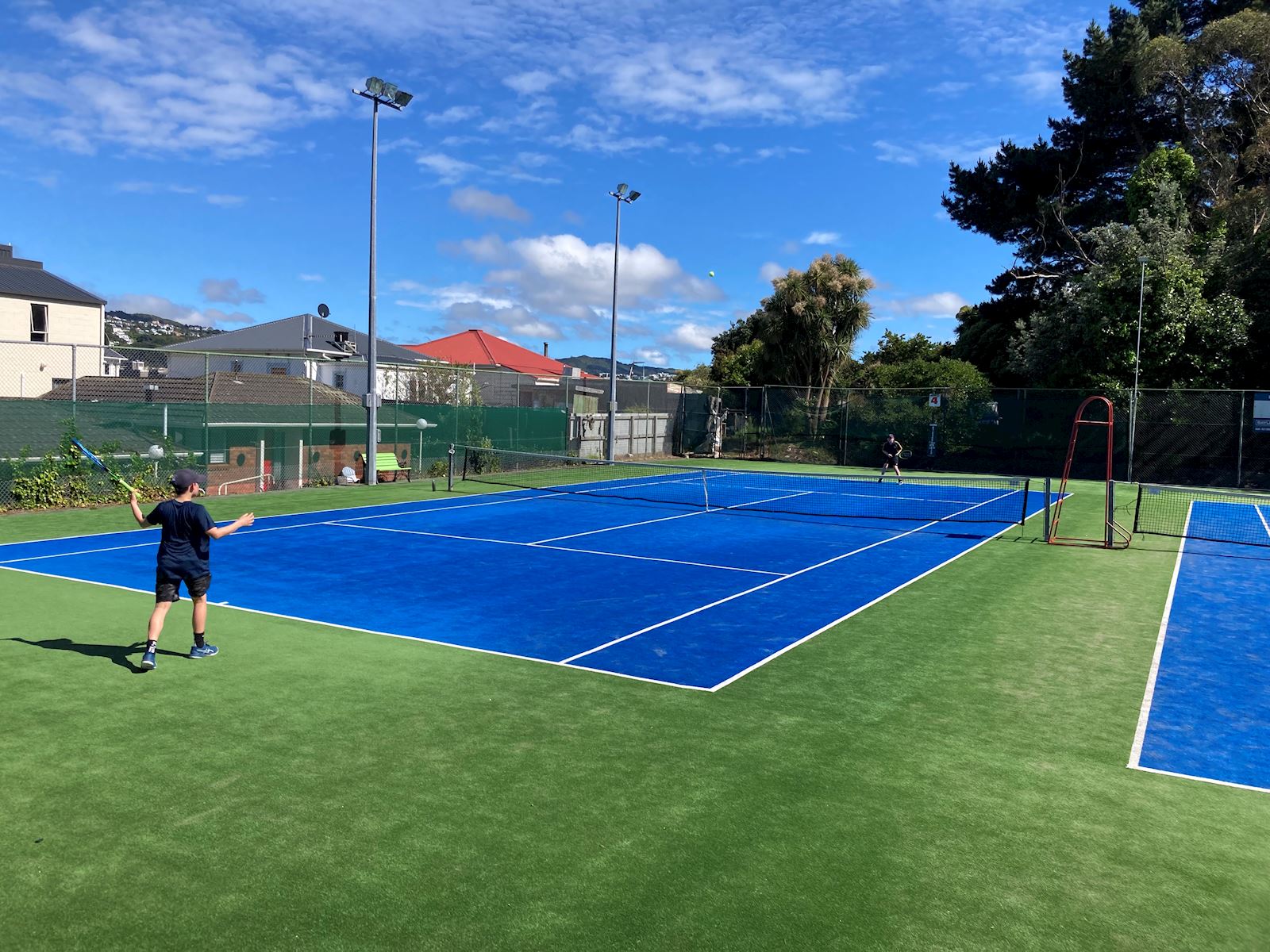 Kenzyl singles match against Vogelmorn player.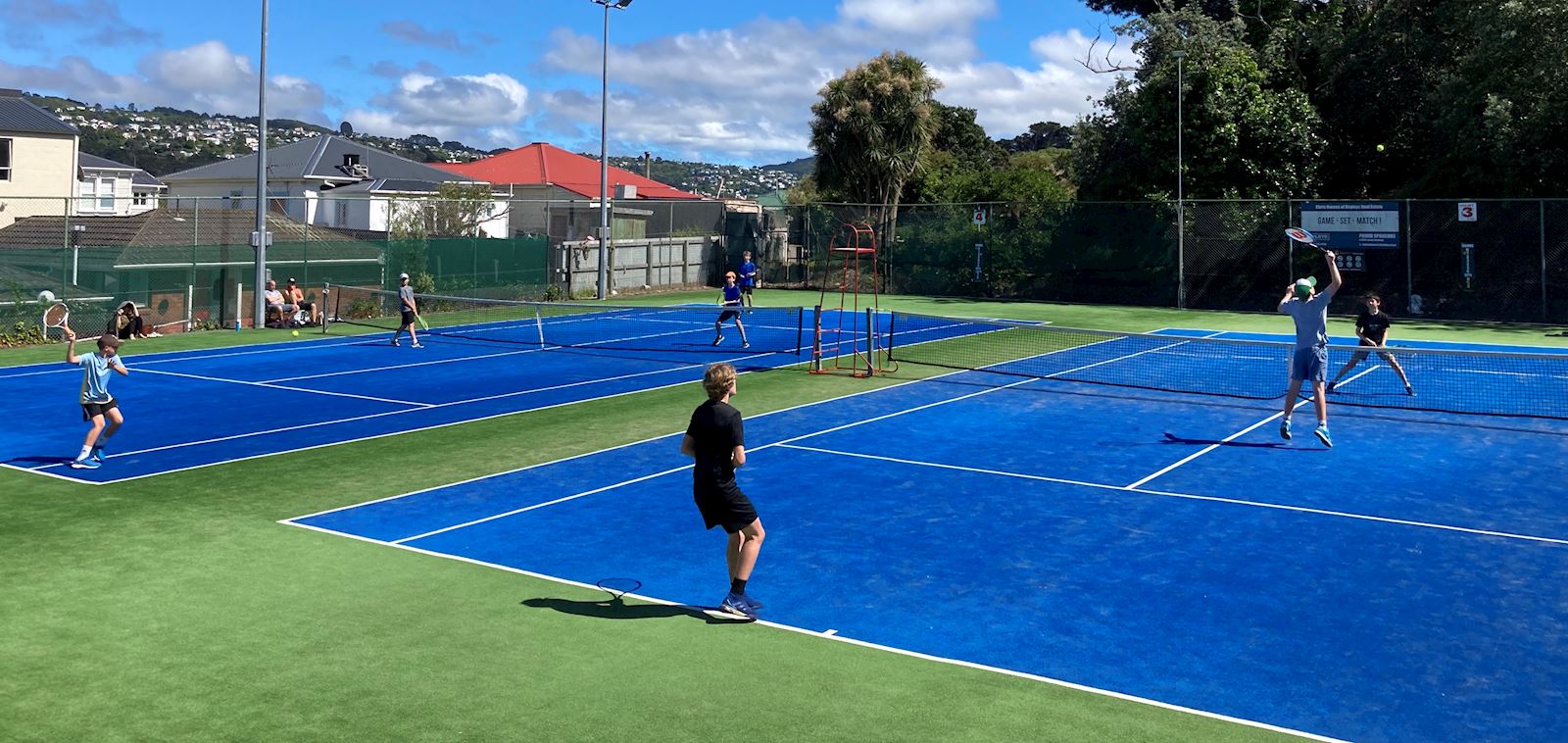 Doubles match between Wellington Tui against Island Bay.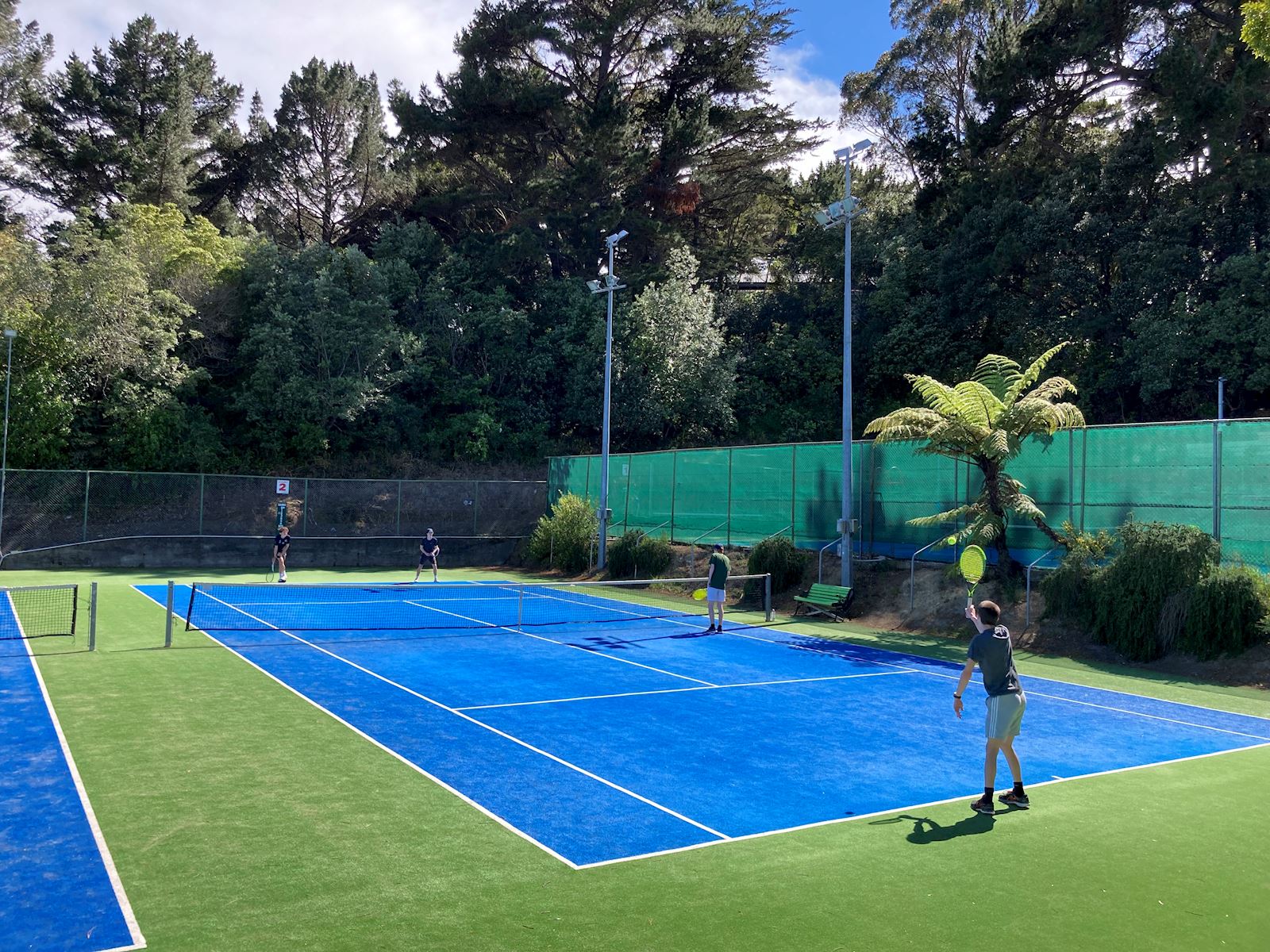 Derby doubles match between Sam and Finn (Wellington Kereru) and Ryan and Henry (Wellington Kea).