Clubroom Hire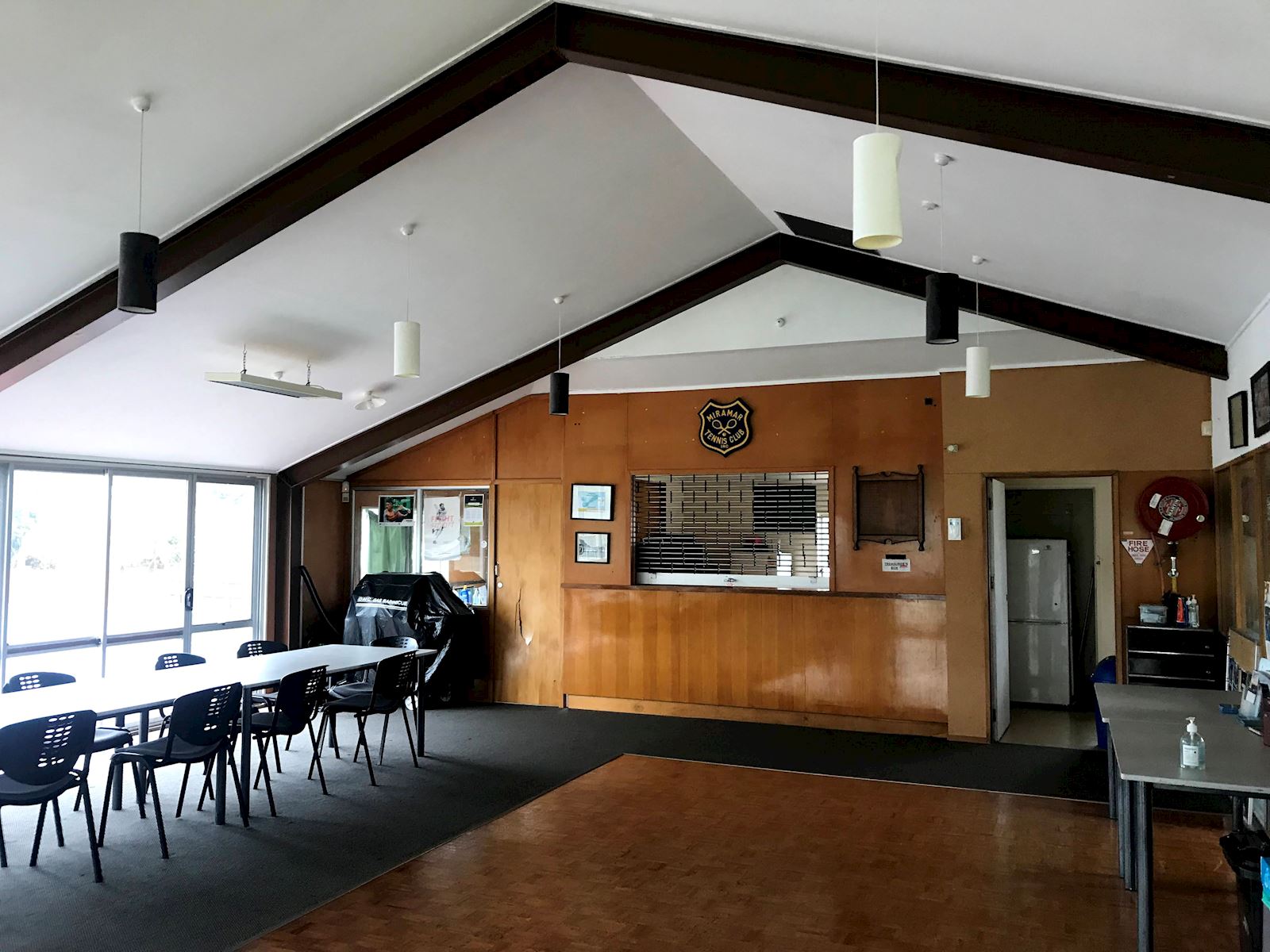 The Miramar Tennis clubrooms are available to be hired for public or private events.
Birthday parties, community groups, educational workshops, etc.
The clubrooms is located at the North end of Miramar Park. The main function space is located on the second floor of the clubrooms. A large balcony overlooks the tennis courts. Windows surrounding the top floor that provide great natural light and 360 degree views of the surrounding hills.
Centrally located but equally quite private as you are away from other buildings and residents.
The park is handy for childrens birthday parties as the kids can head outside and use the field.
Parking directly outside the club with easy, wide access for pack in and pack out.
The use of the kitchen and wifi is available.
There is also a smaller downstairs space that can be utalised as a play area.
Large bathroom and changing facilities.
Baby change table.
Please enquire for further details, pricing and availability.
Shane Binnie - Club President
shanebinnie@gmail.com