Club
Covid-19 Restrictions Update
Mon, 11 Oct 2021 00:00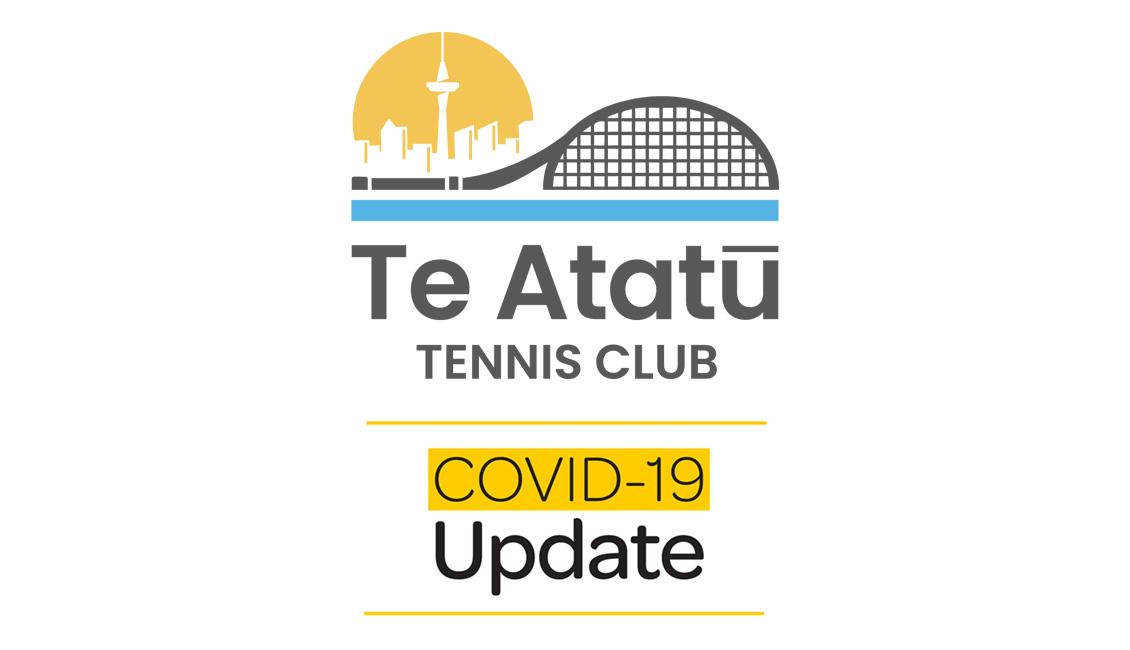 We are delighted to let you know that with the Government announcement on Monday Tennis Auckland have issued new guidelines that enable us to re-open court bookings for Members.
With this your committee has responsibility to ensure the safety of all players so we can ensure that contract tracing, social distancing and sanitisation is in place so it has taken us a few days to get organised but we are now able to confirm that bookings are open for members using the book a court system using the link below. Courts 2 and 4 have been taken out of action to maintain social distancing and are not to be used.
Te Atatu Tennis Club Court Bookings
It is a requirement that we have a detailed Safety Plan as agreed by our committee, this has been posted at the courts and can be read in detail here : Te Atatu Tennis Club Safety Plan
Your committee won't be present for every booking so we ask everybody to keep play within two households and follow the below rules, this will help us keep the courts open for all our members to use.
• Online court bookings made in advance are required.
• 2 households and up to 10 people can meet to play together outside only.
• Professional coaches can return to work and deliver lessons outside only. Lessons can take place with a maximum of 10 people. This includes the coach. Players do not have to be in the same household to participate, and everyone should stay 2m apart.
• If players cannot be kept 2m apart then group numbers should be reduced accordingly.
• Face coverings are encouraged whilst not playing or having a lesson
• Courts are open only. Buildings, clubhouses, toilets, showers etc remain shut.
• Hand sanitiser will be accessible by the gate/entrance to courts.
• Hand sanitiser should be used regularly and on entry and exit to the courts.
• Equipment not to be shared with anyone outside of your bubble.
• Maintain physical distance of at least 2m with those outside of your bubble
While the committee will ensure that hand sanitiser is available on court at all times we request that members bring their own to ensure they can sanitise on entering and leaving the courts.
We've posted the rules at the court entrance on each court, please treat these like an airline safety briefing, read them each time you play as they will change over time.
We are continuing to work with Auckland Tennis to review guidelines for social and midweek tennis which currently fall under the two household bubble rule so can't take place.
We hope to return to full action including social and midweek tennis as soon as possible.
Play safely,
Archie
Andrew Ritchie
President
Te Atatu Tennis Club