Our Lavie Tennis team offers coaching for beginner to advanced players both junior and senior. The junior program aims to get young players competing regularly as a part of their development, and senior coaching caters to the needs of each individual player. The Lavie coaches are qualified and professional, offering modern coaching philosophies to help improve your tennis on court as well as grow your tennis worlds around the club. Our overall goal is to connect all elements at the club to grow the club community and make it a thriving place for both juniors and seniors to hang out at.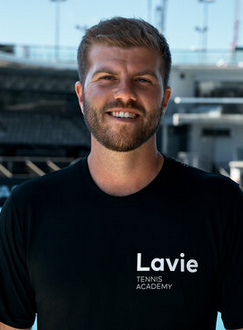 Sebastian Lavie
Director and Head Coach
Auckland, New Zealand
Former Davis Cup Member
WTA certified and registered coach
Former coach of top 100 ATP/WTA players
Tennis New Zealand Coach of the Year (2017)
Sebastian was born in Auckland where he was introduced to tennis at the age of 4. By the time he was 11 he moved to France where he spent 10 years training at the Mouratoglou Tennis Academy, learning from some of the best players and coaches in the world. Sebastian went on to be New Zealand's top junior. He competed at all the junior Grand Slams and was a member of the Davis Cup Team.
He transitioned into coaching on the professional tour and was mentored by Patrick Mouratoglou. During his formative coaching years, he worked with players who competed at the Grand Slams, Master Series and other big events on tour.
After six years on tour Sebastian decided to focus on player development back in New Zealand. He worked with some of the top Kiwi juniors and set up training camps for Davis Cup players. In 2019 he opened the Lavie Tennis Academy which is considered the leading performance tennis Academy in the country.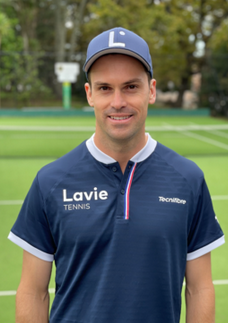 Josh Crozier
U10 Head Coach
Auckland, New Zealand
Josh has 17 years coaching experience as a development coach at several clubs in Auckland, and in Melbourne at the Victorian Tennis Academy. He currently follows the philosophies of Learner-Centered, Open Skill, and Game-Based coaching.
Through a Learner-Centered approach, blended methods are leveraged with different balls and court sizes in order to find the right level of challenge for each player.
Through the Open Skill and Game-Based approaches, the Movement Cycle (Ready, Read, React, Racquet, Recover) is heavily promoted and tech / tac development is gained through different situations that occur in the game of tennis.
Josh specialises in U10 coaching where he creates stimulating and motivating environments using child-specific communication that inspire kids to build their tennis stories and dreams and feel welcome at the tennis courts.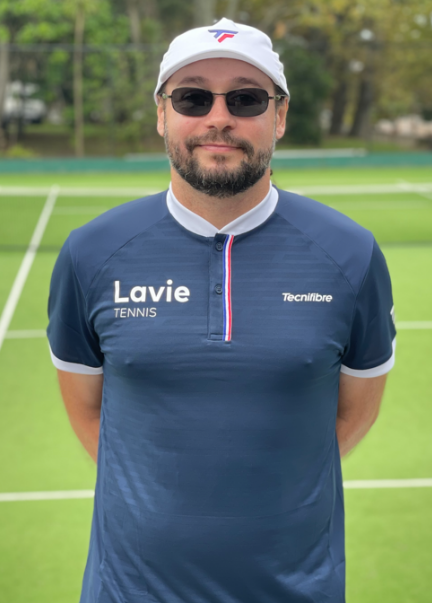 Airton Agostinho
Senior Coach
Sao Paulo, Brazil
ITF Level 1 Junior Development Coach
Airton has been coaching in New Zealand since 2016 as a development coach. Airton works with all levels of club players and has a specialisation with U10 kids. He believes that creating an environment inside the tennis court with the right behaviors will lead to a path that will inspire young players to create, build and own their tennis journey.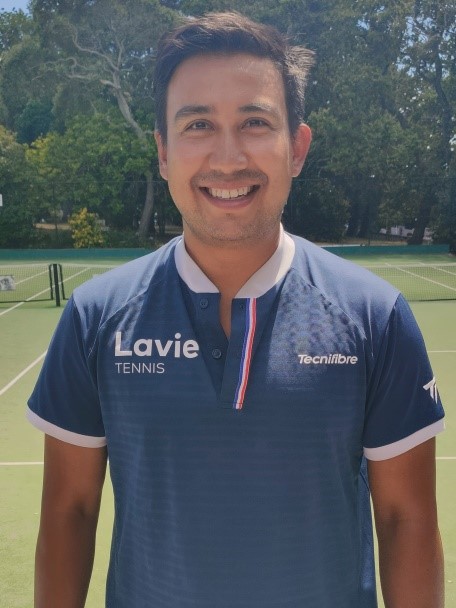 Nicolas Moreno
Senior Coach
ITF Level 1 Junior Development Coach
Nicolas began his coaching journey 13 years ago as assistant coach for U10 kids at Laverdieri Tennis Academy in Bogota, Colombia, and subsequently transitioned into working with high performance players. He has been mentored by coaches Alberto Gutierrez and Carmenza de Gutierrez. Nicolas aims to develop a stimulating environment for all club players, looking to improve motor skills, coordination create autonomy to grow as a player. Currently Nicolas follows the four pillars of Wayne Elderton's (Tennis Canada) coaching philosophy of Leaner Centered, Open Skill, Game-Based and Integrated coaching.