Junior
All Interclub draws, results, rules, events calendar and much more are also available on the FREE "Tennis Central Competitions APP" available on any smartphone (Iphone, Android, HTLM etc...). Super convenient and user friendly, you can also load the Interclub results on the day using the App. Available in the "Apple Store" and "Google Play"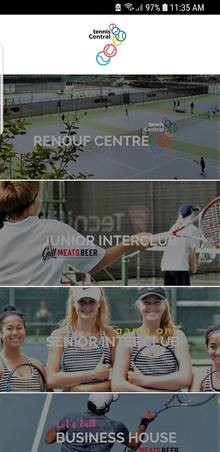 2019/20 Regional, Kapi Mana, and Wellington Junior Interclub.
Proudly supported by "Grill Meats Beer"

"Grill Meats Beer is delighted to be supporting Junior Interclub Tennis. Just like big bro restaurant, Logan Brown, we love to be a part of our community and to think we may be supporting New Zealand's next Onny Parun or Belinda Cordwell is exciting! We serve super tasty and healthy grilled food that pleases all the family. And if mum wants a cheeky wine and dad a cold beer or vice versa, everyones a happy camper!" STEVE LOGAN.
2019/20 Post-XMAS Draws & Results (starts 1st Feb 2020)
Junior Regional Post-Xmas: DRAW & RESULTS
Wellington Post-Xmas: DRAW & RESULTS
Kapi Mana Post-Xmas: DRAW & RESULTS
Wellington, Kapi Mana, & Regional Junior Interclub Rules & Conditions
Junior SCORESHEET for Printing
Team Manager/Capturing Results Login
Tutorial video on how to enter interclub results on Configure Rankings
Results submission guidelines for Team Managers
---
School Tennis
College Sport organizes all the Inter-College competitions and in partnership with Junior Tennis runs the individual and teams tournament. See the calendar for the different events for the year. Information can also be found on their website.
Information:
College Sport Wellington Website
College Sport Wellington Code Manatger: Ngaire Drake, ngaire@collegesport.org.nz, 027 489 6113