JUNIOR
2023 Post-XMAS Draws & Results (starts 28/29 January 2023)
Wellington Post-Xmas: DRAW & RESULTS
Kapi Mana Post-Xmas: DRAW & RESULTS
2022/23 Wellington & Kapi Mana, Junior Interclub Rules & Conditions
Junior SCORESHEET for Printing
Team Manager/Capturing Results Login
Tutorial video on how to enter interclub results on Match Hub
Results submission guidelines for Team Managers
All Interclub draws, results, rules, events calendar and much more are also available on the FREE "Tennis Central Competitions APP" available on any smartphone (Iphone, Android, HTLM etc...). Super convenient and user friendly, you can also load the Interclub results on the day using the App. Available in the "Apple Store" and "Google Play"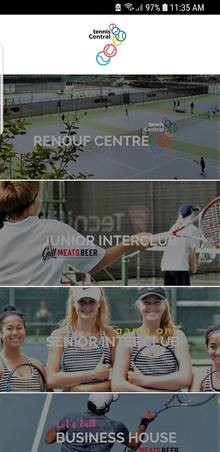 ---

The Wellington & Kapi Mana Orange League is designed for kids aged 7-11. Players will use smaller courts, shorter racquets, and super hittable balls which means kids can play and enjoy tennis from their first try.
TERM 1 2023 dates (venues to be confirmed)
Round 1 – 12 February
Round 2 – 19 February
Round 3 – 26 February
Round 4 – 5 March
Round 5 – 12 March
Round 6 (& prizegiving) 19 March
When: Sunday afternoons at the Renouf Tennis Centre & participating clubs
Time: 90 Minute rounds starting either 1:30pm or 3pm
Teams: 2 players (mixed or two boys/two girls) - teams can have 2 or 3 players to cover injury/illness
Format: 2 singles / 1 doubles
Equipment: Racquet and balls provided or bring your own racquet
Cost: $100 per team - payable to your coach
How to Register: Contact one of these participating coaches today they will enter your team!
Cyperus Evolve Tennis + Fitness
For more information regarding Orange League please contact
mel@tenniscentral.co.nz or flo@tenniscentral.co.nz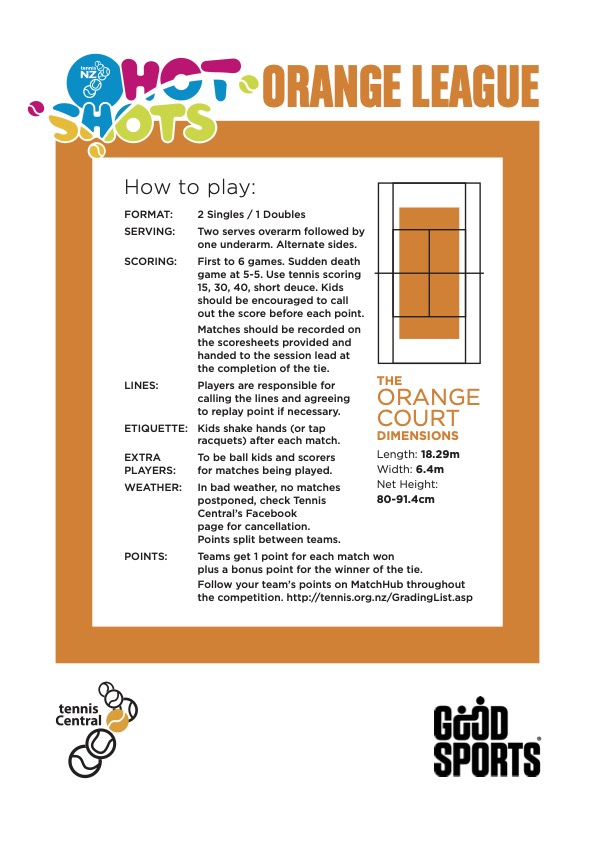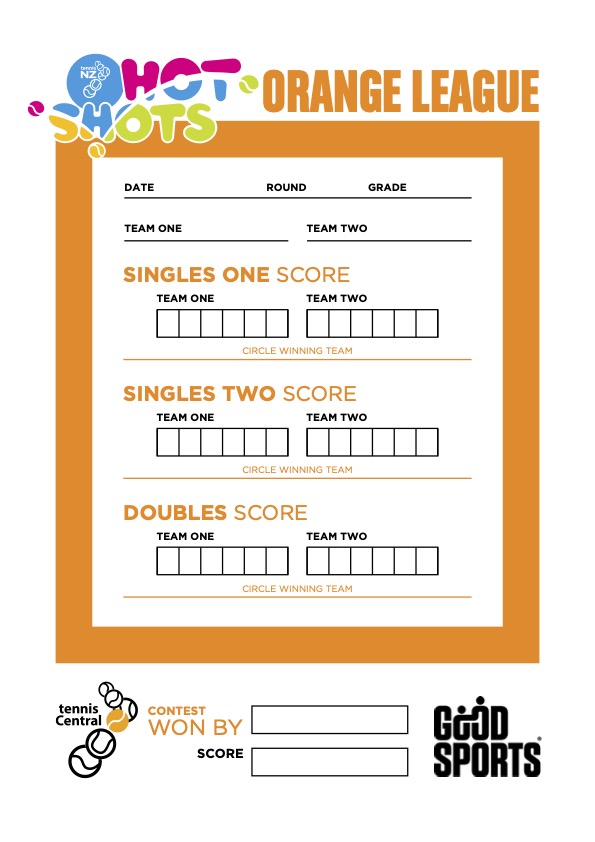 ---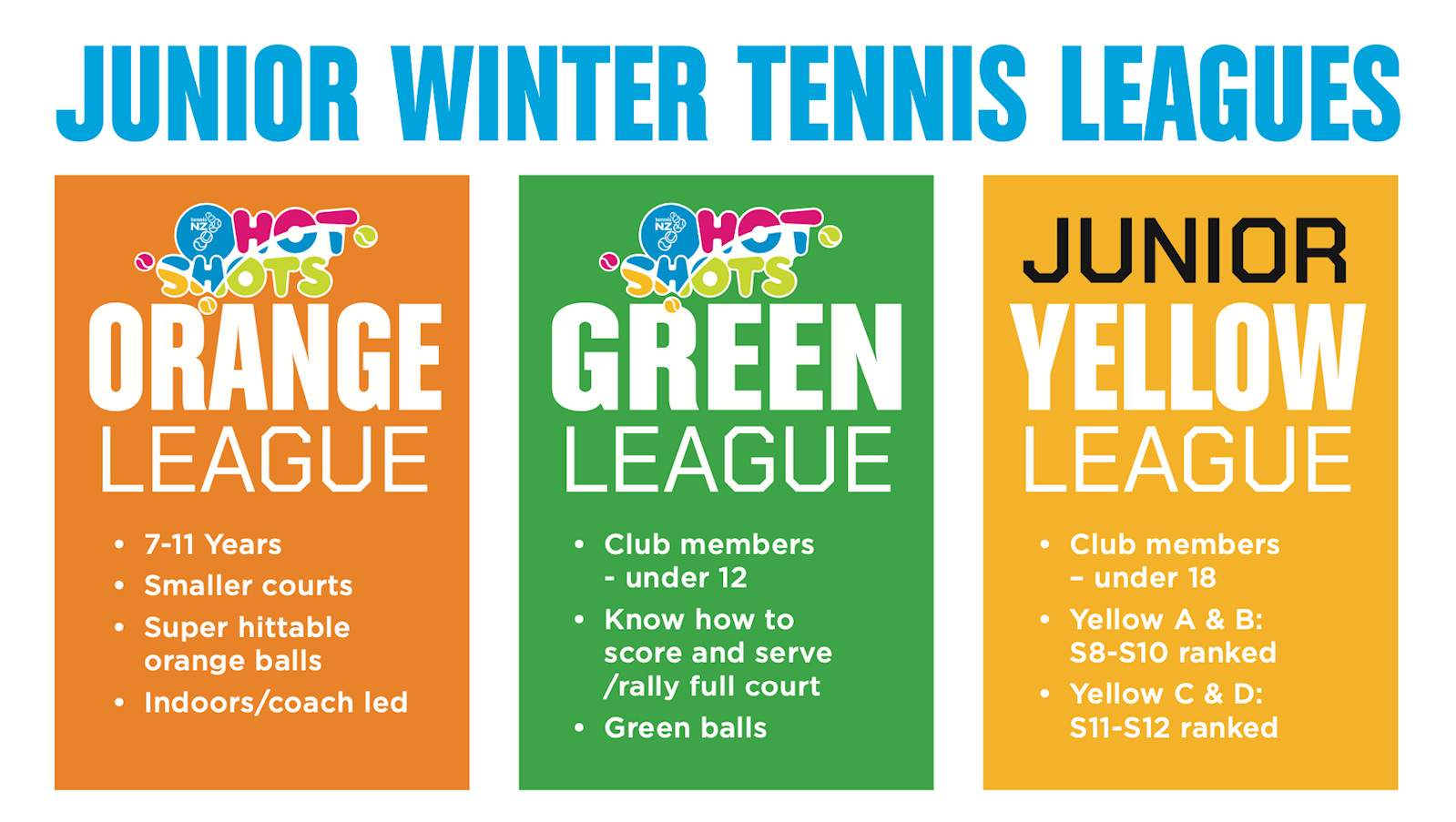 Played during winter terms, check back for more details
Info and Details of the GREEN & YELLOW
---
School Tennis
College Sport organizes all the Inter-College competitions and in partnership with Junior Tennis runs the individual and teams tournament. See the calendar for the different events for the year. Information can also be found on their website.
Information:
All available on the College Sport Wellington website.