Welcome to
Tennis Central Region
Come Play!
Welcome to Tennis Central Region and the online booking system for Wellington Renouf Tennis Centre.
**** THE CENTRE IS OPEN****
Court bookings and payments must be made online. Please note there are no changing room facilities available at this time. Please get changed BEFORE you arrive! - only the upstairs toilet will be operating.
Coaching and Active sessions are underway with the PLANiTPRO team.
BUT REMEMBER, so we can provide a SAFE environment for YOU.........
• Unwell = stay away
• Contact Tracing EVERY TIME you enter the centre
• Contactless Payment is in place - online court booking and payment only
• Encourage Safe Play Guidelines are followed
• Play and Go - please arrive just prior to your court time and leave promptly at the end
• Drop Offs Only - parents are to drop children off and not come into the Centre with them when they are only going to be spectating. Wait in the car or leave and come back later to collect your child.
• Follow instructions/directions of staff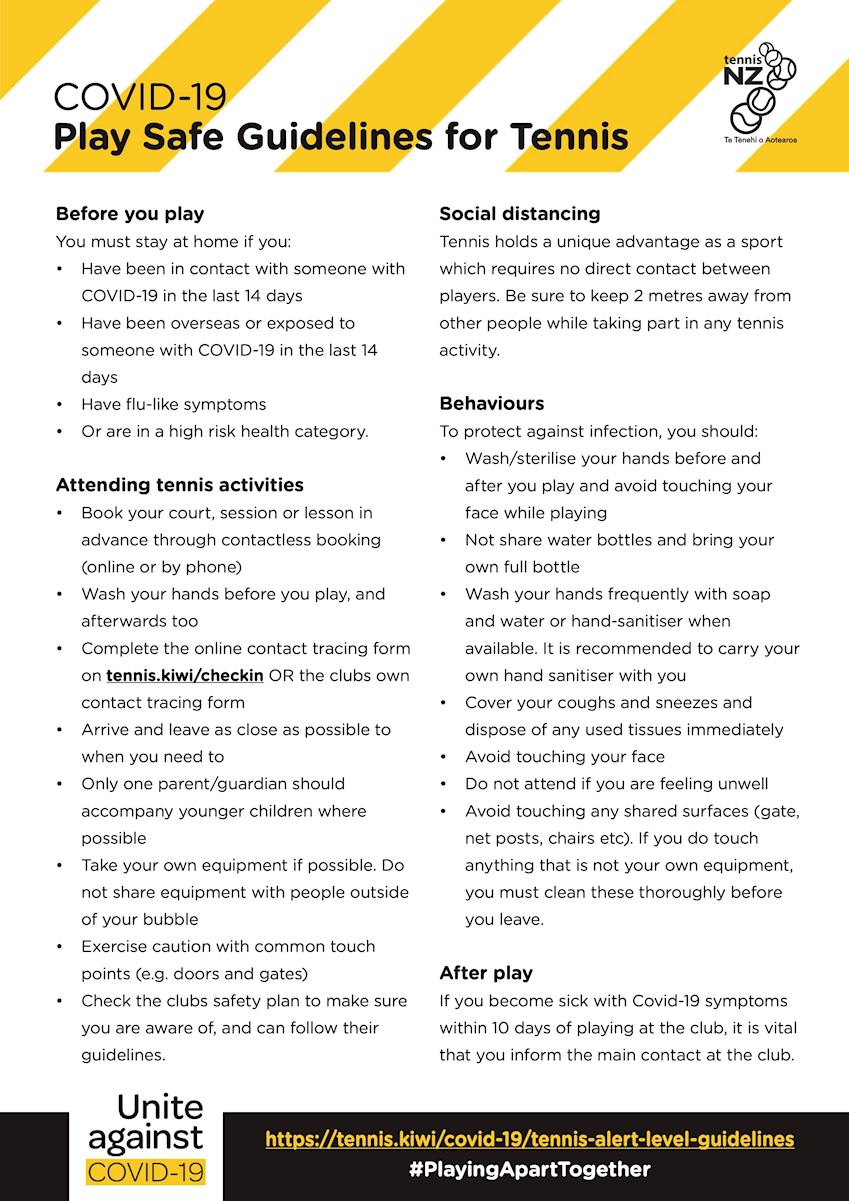 Need help?
Tennis Central Enquiries:
Get in touch with one of the team.
Facilities Operator:
PLANiTPRO (04) 384 6294 E planitproshop@yahoo.com
---
Located at 60 Brooklyn Road, surrounded by Central Park, our community facility is home for many international, national, and local events. Renouf Tennis Centre is available for everyone and anyone to use - you do not have to be an affiliated member. Book a court today and enjoy all that Renouf Tennis Centre has to offer.
Open seven days a week, 8am 'til late. The centre has 6 indoor and 12 outdoor courts. Coaching is available by PLANiTPRO, a fully licensed bar & cafe is on site, and our centre can be booked for private functions.
Need help? Contact our Facilities Operator:
PLANiTPRO (04) 384 6294 E planitproshop@yahoo.com
Tennis Central Enquiries:
(04) 385 9709 or see STAFF CONTACTS
How to find us
60 Brooklyn Road Brooklyn Wellington New Zealand 6011