About Us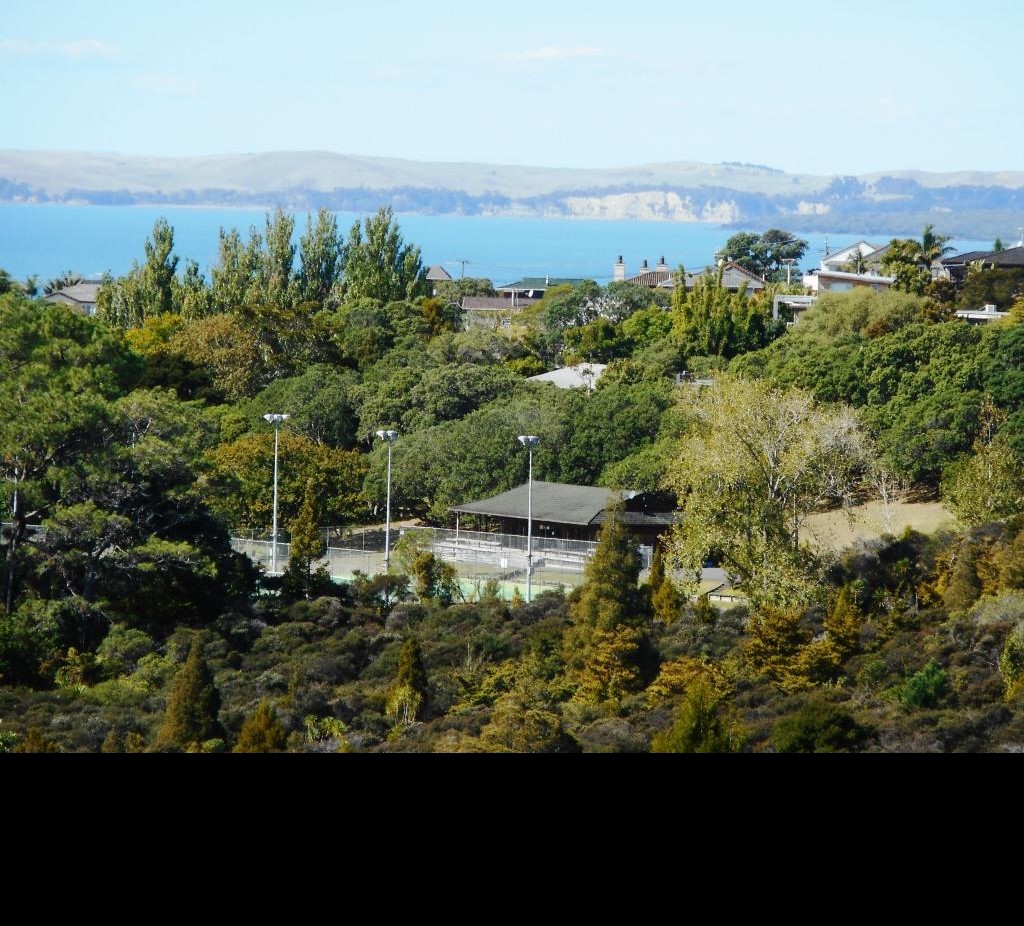 History
In 1884, a Crown Subdivision set aside some 73ha as a recreation reserve between East Coast Road and Beach Road. In 1914, the Pupuke Golf Club was incorporated. At the time of the NZ Centennial celebrations in 1940, the park was renamed as Centennial Park and extensively planted. The pohutukawa avenue behind the clubhouse was planted about 1946. The Tennis Club was incorporated in 1948 and the new clubhouse built in 1990.
Who we are
We are a bunch of like minded people who enjoy tennis, socialising, and maintaining a great facility. The club was formed in 1948 when the post-war baby boom was beginning to be felt in the previously small holiday settlements of Auckland's east coast bays.
At Campbell's Bay a group of young fathers, former soldiers, looking to provide activities for their growing families, applied to the Waitemata County Council for permission to construct tennis courts. They were granted permission to use the area where the club still exists today, in the north-eastern reaches of the park not far from the Beach Road entrance. The founders put down two asphalt courts, raising much of the cost themselves and contributing their own resources and labour.
The club continues to be run as it was then, on the voluntary efforts of its members. It has expanded over the years to comprise now six all-weather courts of artificial turf and an attractive, well-appointed clubhouse. It is a public club, open to all who wish to join, and has not restricted membership even in years when demand has exceeded the capacity of just six courts on club days.

The club acknowledges the dedicated work of another residents' organisation, the Centennial Park Bush Society founded by the late Professor John Morton and ably led for many years by Dr Richard Hursthouse. The society's volunteers work tirelessly to conserve native species, control erosion and maintain a network of walking tracks in the bush areas of the park.
We continue to work hard for the tennis club to be the centre of community events in Campbells Bay. We are affiliated with Tennis Northern Regional body who organises interclub competitions on our behalf
What form does our Club take
We are an incorporated society (registration number 221556) and are managed by a management committee elected at the Annual General Meeting normally held in the last week of May. The Management Committee consist of various office holders and general committee members. We have a constitution and other documents which can be found on the incorporated societies website Government website (search for THE CAMPBELLS BAY TENNIS CLUB). you can also download a copy of the constitution here.
The details of the committee can be found on the Contact Us page.