Mid Week Ladies Information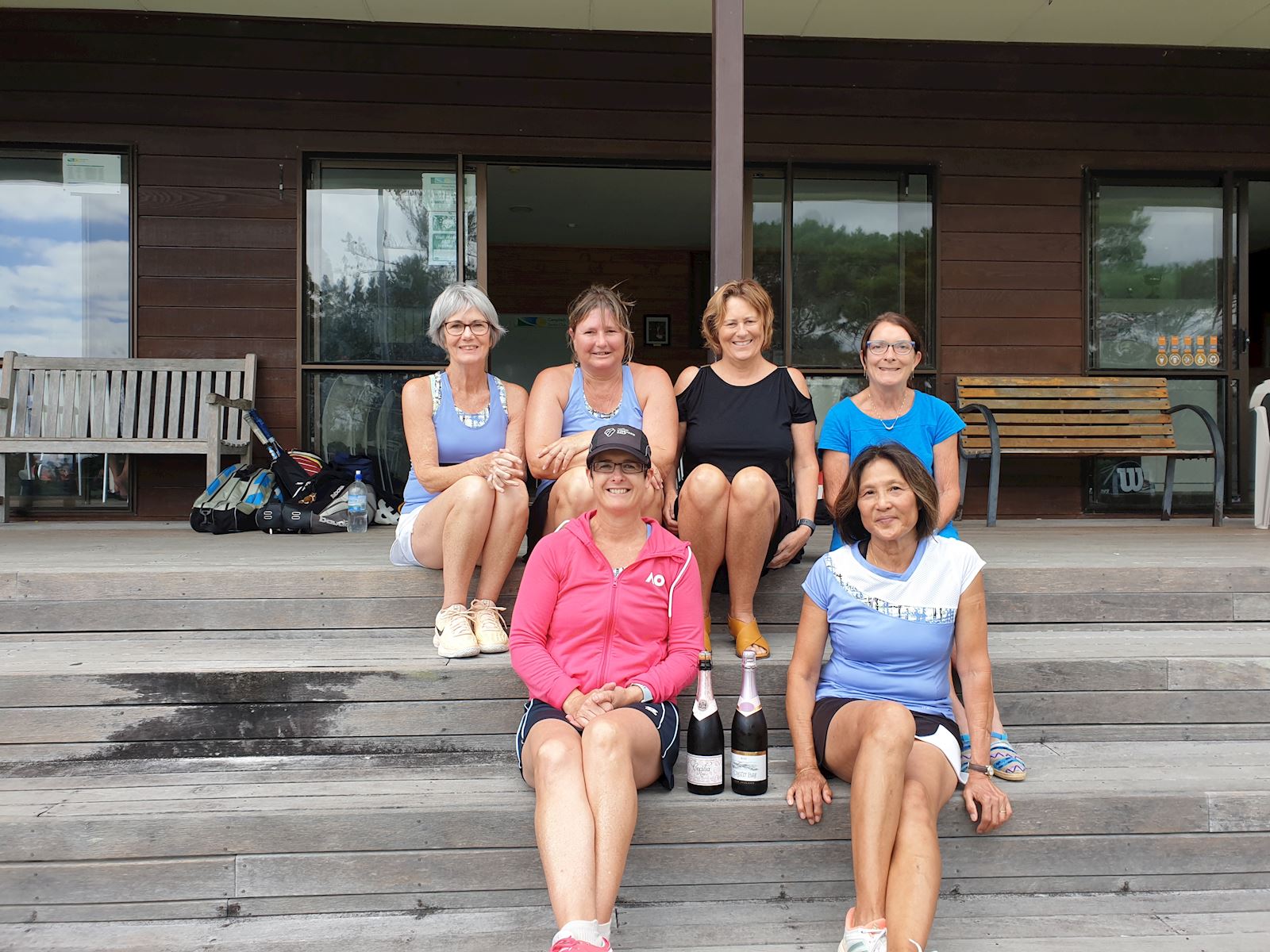 Campbells Bay Mid-Week Ladies meet every Wednesday year round from 9.00-11.00am for social doubles tennis. We cater for both beginners and experienced players. Come along and have a go, no partner needed.
The Ladies Committee organises tournaments and social events throughout the year, some of which include fundraising for charities.
If you have any questions please contact us Liz Stern Mid-week Ladies Captain on 021 170 9486 or Liz.
Club Day
Organised tennis is available every Wednesday morning (except school holidays) from 9.00am to 11.00am. Morning tea/coffee is provided.
Interclub
Teams cover a range of grades, both competitive and social. Interclub is played on Mondays and Tuesdays in the NSLDTA Interclub season starting in October. Registrations of interest taken towards the end of July.
Coaching
For any coaching contact our head coach Julia Newton – Coach Julz and her team are happy to coach individually, with a friend or in a group. Mobile: 027 211 1354 or Julz
Campbells Bay Tennis Club Mid-Week Ladies Events Calendar 2020
18 March - Neighbours Tournament
1 April - June Harris Tournament, Autumn themed , start sorting those outfits!
28 April - B1 Graded Tournament at CBTC
1 July - Midweek Ladies AGM
22 July - Soup Kitchen
28 August - Opening Day for Midweek Ladies
23 Sept - Worthington Cup
4 November - Glenda Rowe Tournament
2 December - Christmas Lunch
Notes:
For most of the tournaments, the week following is held as a rain day.
We hold trading tables and Yankee tournaments throughout the year, 2 or 3 when the spirit moves.
The Indoor Tournament and the NSLDTA events are not at the club but many of our members are involved.
NEW TENNIS PLAYERS, PAST TENNIS PLAYERS – WE WELCOME YOU ALL!
A GREAT OPPORTUNITY TO MEET NEW PEOPLE AND TO PLAY TENNIS!