Kohi Tennis runs various social and fundraising events throughout the year. Please refer to this page or the clubs Facebook page for upcoming events. The club is also open to members suggestions for events, so if you have a great adea please get in touch.
We have lots of offers on over September that will allow you to come down and try out the faccilities and sessions on offer at the club. If your already a player pop down and join us for organised games, try out the Tennis Fit sessions or take part in our 40+ Summerset Cup Tournamant. There is also plenty on offer for new players with come and try sessions over the weekend of 7th & 8th September, free lessons during our Mid Week Ladies sessions on Wednesdays and Tennis Express on Saturday 7th.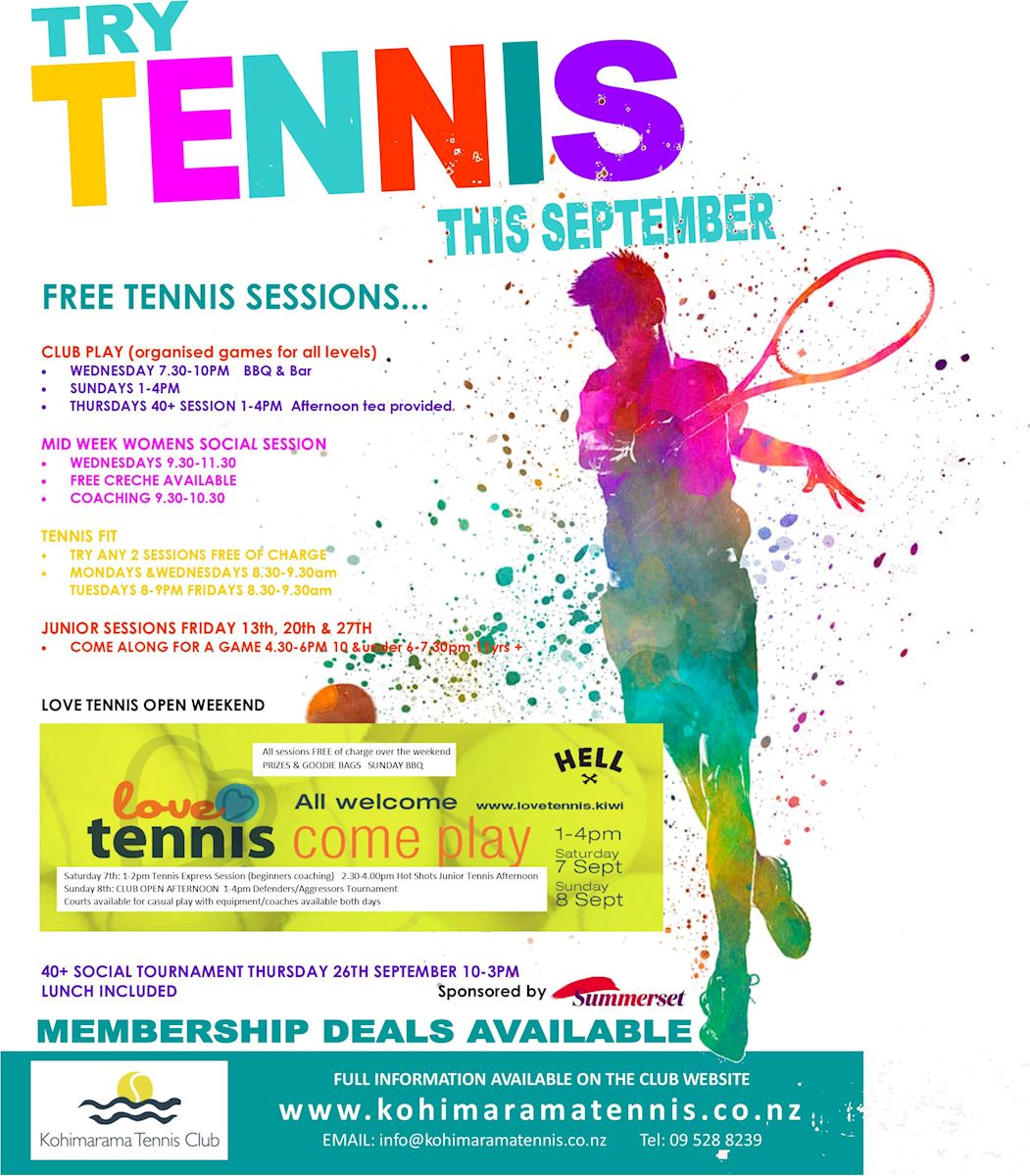 Thursday 26th September is Summerset Cup Day, open to all players over 40yrs, this is a free Tournamant made possible by the support of Summerset Care. This is a drawn partners competition so no need to find a partner just email the club with your registration.