Seniors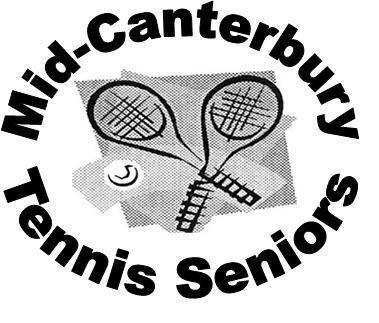 Any person 30 yrs and over is eligible to play Seniors Tennis. Players of any ability are welcome. Every effort is made to have people playing others of a similar ability. The aim is to have fun playing and to enjoy socialising with other tennis players.
Mid Canterbury Tennis Seniors play in the Canterbury Country Tennis Seniors Sub Association Round Robin Competition. This is usually played on the second Sunday of each month from November to March. Matches are home or away. Teams consist of up to 12 men and 12 ladies and we play doubles & mixed doubles.
As well as our opening and closing day Tournaments in September and April, Mid Canterbury hosts a Seniors Tournament on the first Sunday of April - all players qualifying for Senior Tennis are able to enter this Tournament.
We also play matches against South Canterbury Vets on a home & away basis with a game at the start of the season and the second at the end of January.
Canerbury Country Tennis Seniors play representative matches against other Associations during the year. Each sub Association is asked to field players to form a Rep team. Matches are played on Sundays with some played over weekends if travel to distant venues is required.
There are many tournaments played and all affiliated Seniors are eligible to enter these. If you want to play tennis every weekend of the year you could. The Schedule of Tournaments is published in the Canterbury Country Tennis Seniors Handbook.

Contacts
Secretary/Treasurer
Matt Bubb
M: 027 660 6108