Braided Rivers Community Trust Ashburton Gala Cup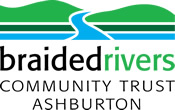 The Braided Rivers Community Trust Ashburton Gala Cup will be held at the Braided Rivers Community Trust Ashburton Tennis Centre on Saturday 4th, Sunday 5th & Monday 6th February 2023 [Waitangi weekend]
Events
A Grade & A Reserve - Singles, Doubles & Mixed Doubles
Please Note: Players can enter A Grade or A Reserve but MUST play in the same grade for all events
Tournament organisers reserve the right to move players into a different grade in the interests of a fair competition.
Entry Fees:
Mid Canterbury Affiliated Players Non Affiliated Players [must live in Mid Canterbury]
$40 $60

Entry fees are to be paid at time of registration to Mid Canterbury Tennis bank a/c 03-1351-0448178-00 Please use Surname & Gala as reference.
Registration
Please click the link above to register online
A manual entry form can be found here
Manual entries close 9 am Friday 27th January & online entries close Sunday 29th January 2023 at 11.59 pm.
Withdrawls
Withdrawls after 9 am Monday 30th January 2023 will receive a refund less an administration fee.
Fact Sheet
Please click the link above to download the Fact Sheet
Draws
Draws will be available online by 7 pm Wednesday 1st February 2023