Braided Rivers Community Trust Ashburton Junior Open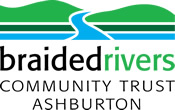 This is an open tournament & all junior affiliated players are invited to register.
The tournament is being held at the Braided Rivers Community Trust Ashburton Tennis Centre, Oak Grove, Ashburton from Saturday 22nd to Monday 24th October 2022.
Events
Singles & Doubles
Boys & Girls - 9 & u, 10 & u, 12 & u, 14 & u, 16 & 18 & u
Please Note: You may only enter ONE age group [ie you must play both singles & doubles in the same age group]
Age Group Qualification
Age taken as at 31st October 2022
Entry Fees:
$45 per player [singles &/or doubles]
Entry fees must be paid at time of registration to Mid Canterbury Tennis bank a/c 03-1351-0448178-00 Please use Surname & LWE as reference. Your tournament entry will not be accepted until full payment has been receivied.
Registration
Online registrations only. To register, please click the link above. Entries close Wednesday 12th October 2022 at 11.59 pm.
Withdrawls
Withdrawls after Friday 14th October 2022 will receive a refund less an administration fee
Fact Sheet
Please click the link above to download the Fact Sheet
Draws
Dependent on entries - draw scheduled times will be made available by 6 pm Monday 17th October 2022 on Tournament website, with draws confirmed and published the following day. Results will be processed for Match Hub points.
Covid-19
The Tournament will operate under the Covid 19 guidelines at the time.