Club
Love Tennis - This Weekend!
Tue, 06 Oct 2020 00:00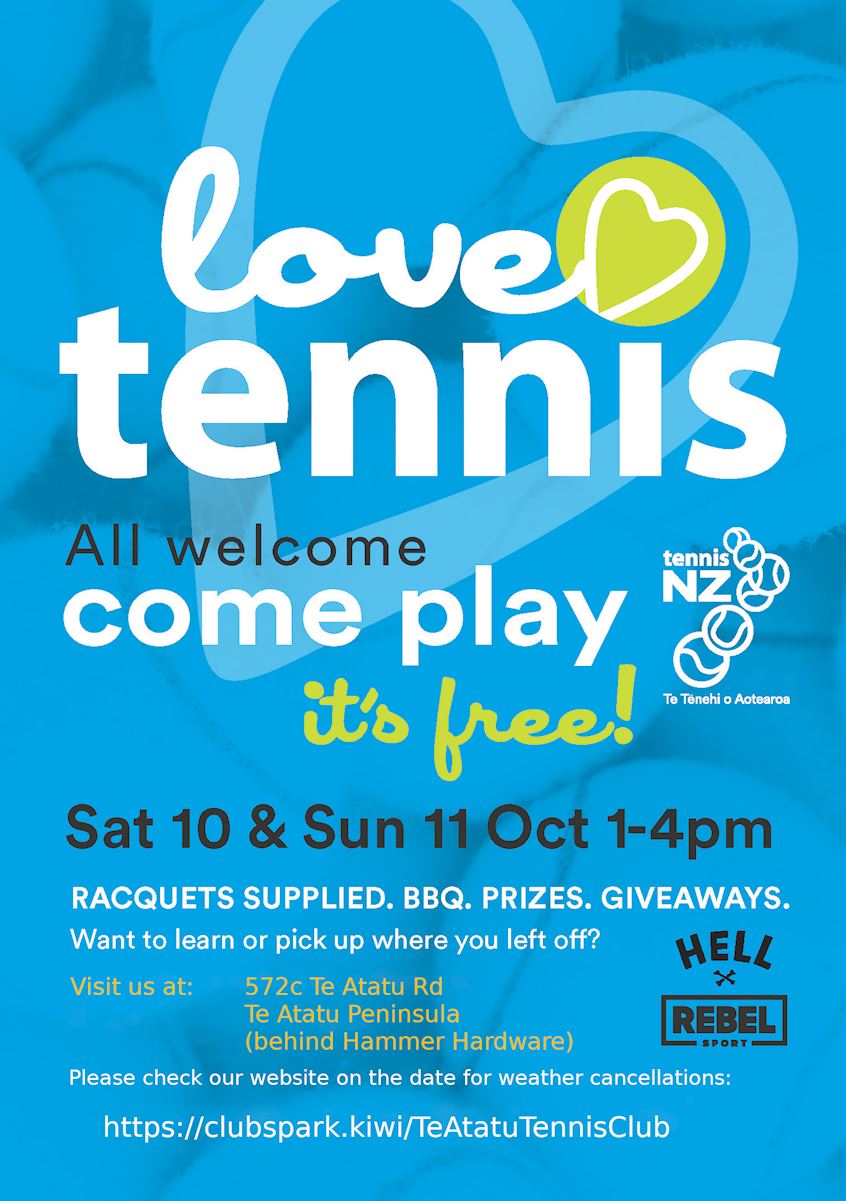 Join us for the NZ-wide Love Tennis weekend, 1-4pm, Saturday 10th and Sunday 11th October! There will be a free BBQ, giveaways, prizes, tennis games and loads of good times. If you, your family or friends have ever been interested in tennis, drop by our club this weekend for a great way to join in the fun.
For more information, contact us at info@teatatutennis.co.nz or send us a message at the Te Atatu Tennis Club Facebook page.