Junior Club Singles Championships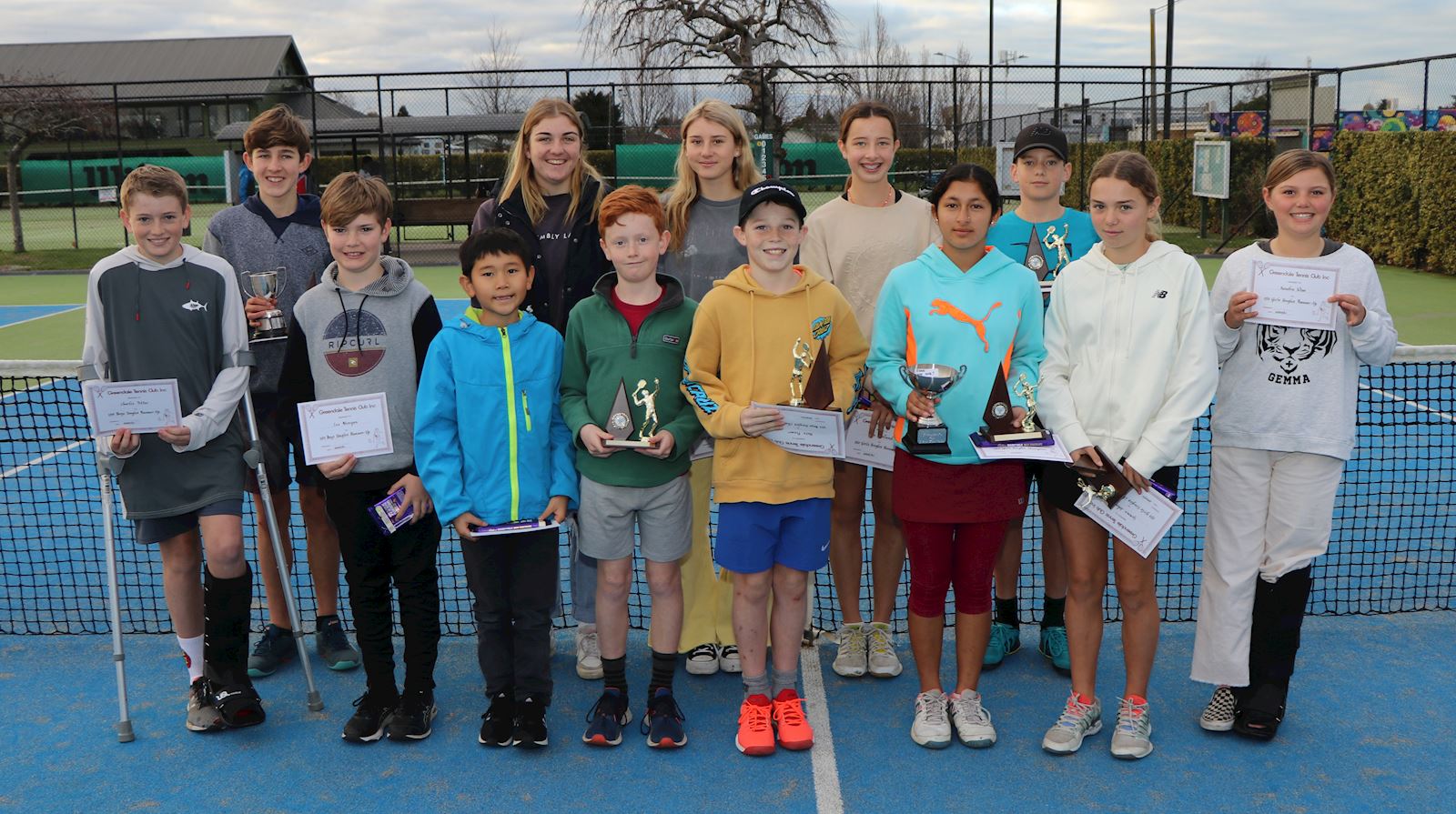 Club singles championships for boys and girls are in four age groups (under 11, 13, 15 & 19, as at the last day of the season). Keep an eye out early in Term One for when names will be asked for this event.
See Calender for dates.
Photo shows the 2020/21 Season Champions and Runner-Up's
Club Championships
Under 19 Boys:
Logan Margerison - Champion
Tim Moore - Runner-Up

Under 19 Girls:
Alex Cave - Champion
Roisin Dinan - Runner-Up

Under 15 Boys:
Tavian Roberts - Champion
Charlie Titter - Runner-Up
Under 15 Girls:
Mansi Giri - Champion
Zoe Holland - Runner-Up

Under 13 Boys:
Nate Fraser - Champion
Leo Morgan - Runner-Up

Under 13 Girls:
Gemma Johnson - Champion
Kendra Wise - Runner-Up
Under 11 Boys:
Keegan Milne - Champion
Ethan Xu - Runner-Up

Under 11 Girls:
Not played due to only one entry