Coaching
Adult Tennis Coaching Courses
Wed, 20 Jan 2021 00:00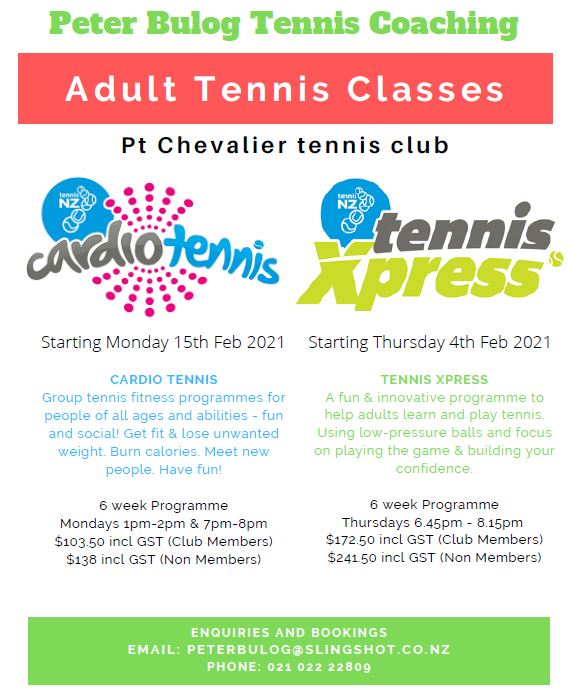 Cardio Tennis starting Monday 15th February for 6 weeks with options at 1pm or 7pm for an hour. A great fitness workout. Cost $103.50 for club members and $138 non-members.
Tennis Xpress starting Thursday 4th February for 6 weeks at 6:45pm for 1.5 hours. Great for people wanting to learn to play tennis. Cost $172.50 for club members and $241.50 for non members.
Contact Peter Bulog on 021 022 22809 or peterbulog@slingshot.co.nz to sign up.
All costs are inclusive of GST