History
Pt Chevalier Hallyburton Johnstone Tennis Club was established in 1927 by Hallyburton Johnstone, who left the land occupied by the Tennis, Bowling and Croquet Clubs in trust for the Community.
The Tennis Club has a long history of social and competitive play. We have a thriving membership with around 120 seniors and a large and popular junior section.
Committee
The club is run by a committee made up of volunteers dedicated to having a vibrant and welcoming club. We're very appreciative of our volunteers and always on the look out for new volunteers so let us know if you're interested in helping.
Facilities
We have a fully equipped kitchen downstairs and a bar upstairs which is open Wednesday and Friday evenings and Saturday and Sunday afternoons during the summer season.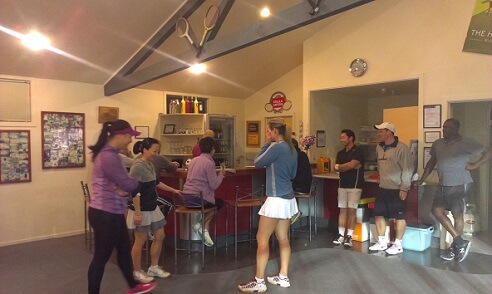 We also have a TV in the upstairs lounge - with a projector screen to watch games. Downstairs there is a children's play area and table tennis.
As well as the six courts we also have a volley board so that you can practise your skills.
Sponsors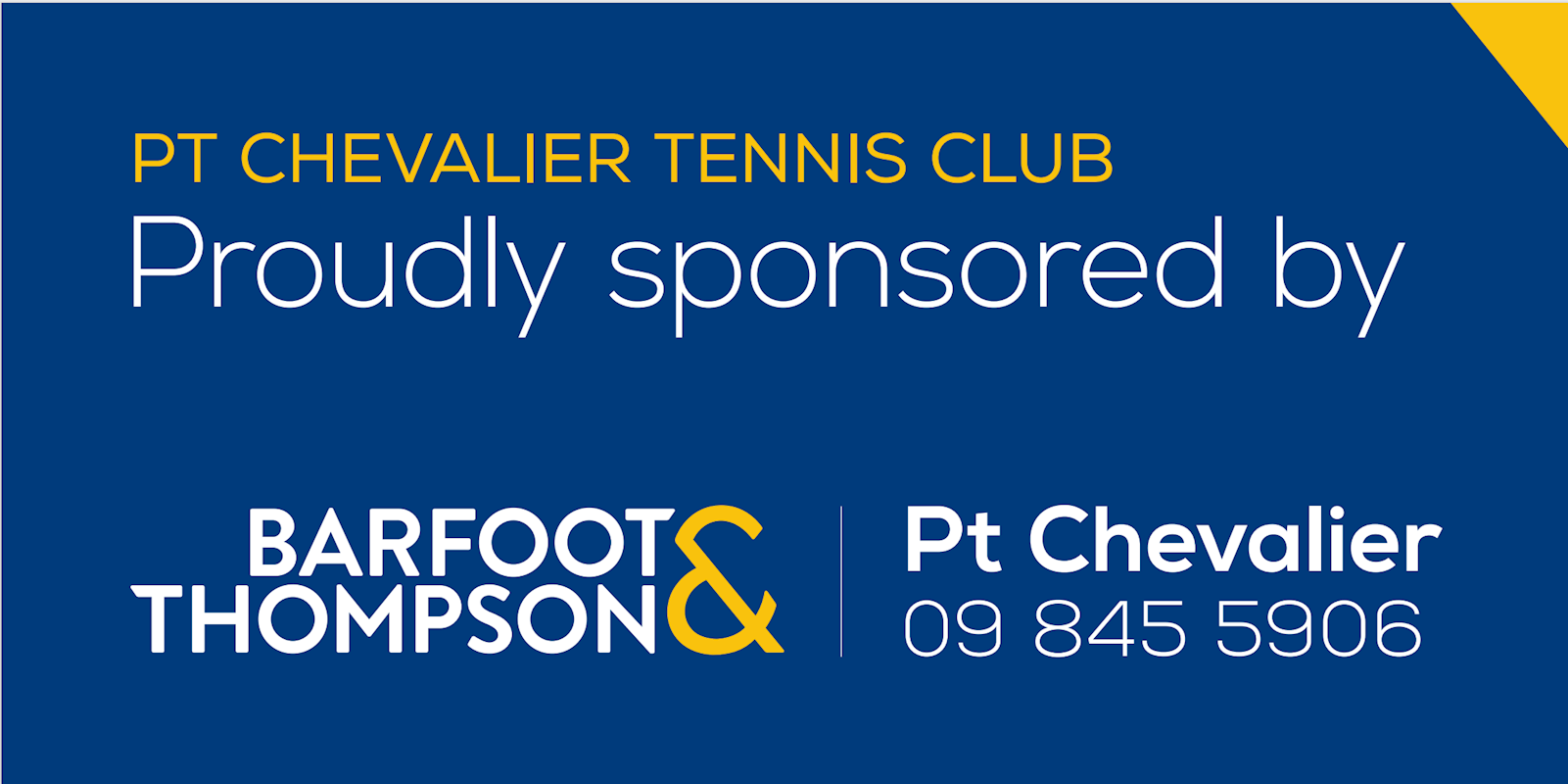 We'd like to thank our sponsors for their support. Barfoot & Thompson Pt Chevalier are our principle sponsors focusing on bringing tennis into the community and supporting our initiatives. Their office is located at 1186 Great North Road, just a few doors down from Daily Bread. Pop in and see how they can help you.
We also appreciate the support from NZ Community Trust, Libbet, Pane e Vino and the Auckland Council.