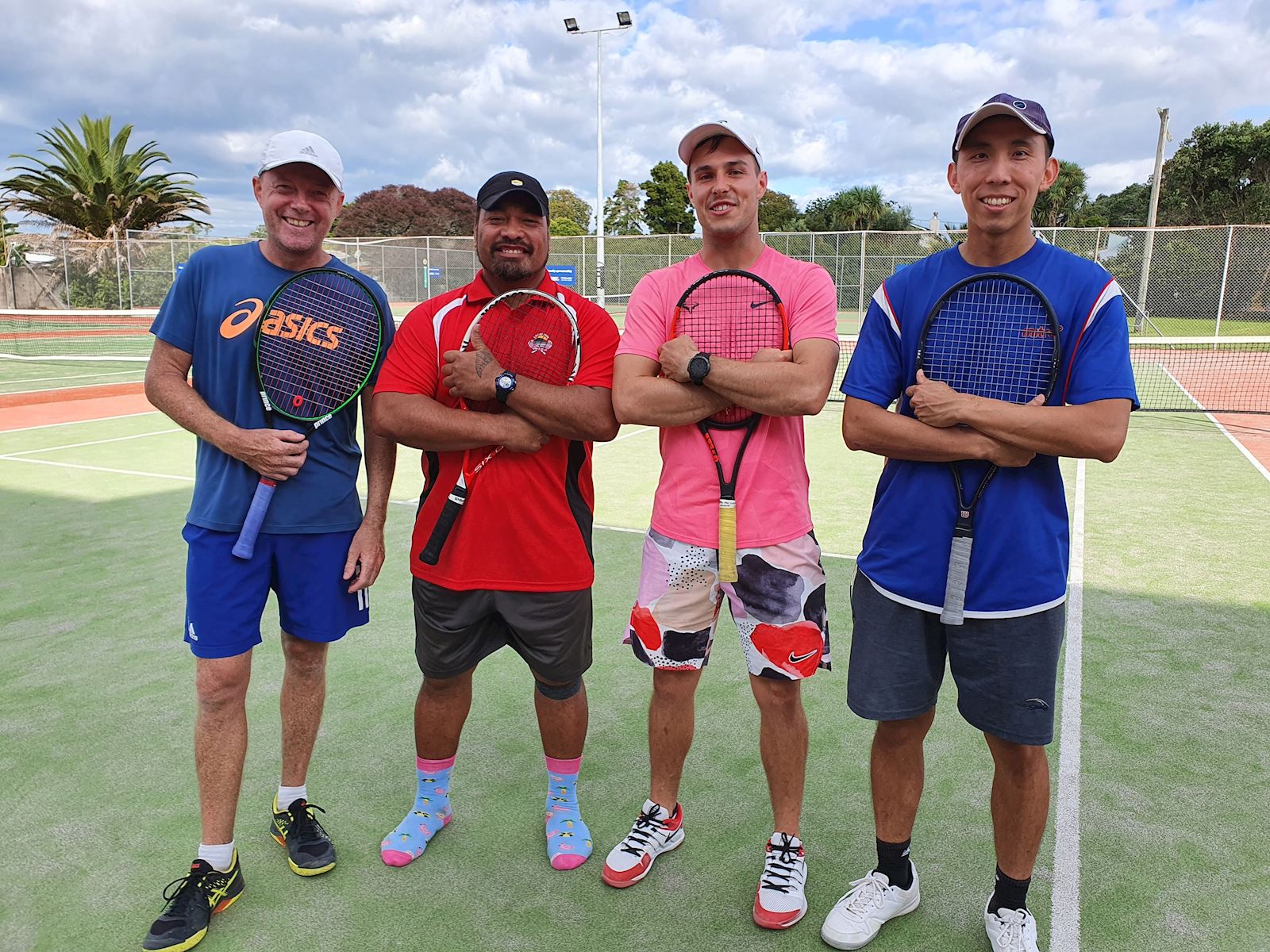 Senior Interclub
We are always on the lookout for players who are keen to be part of Auckland Tennis Interclub match play!
Fixtures are held on Saturday afternoons, fortnightly, both at home and at clubs around the Tennis Auckland catchment area.. The season is divided into two blocks:
Pre-Christmas (Mid Sept to mid Dec)
Post-Christmas (Feb to the end of Mar)
You can play in just one block or both. New members please register your interest will Sally Geary (Interclub Controller) and she will find a team for you. Or get a crew of mates together and we will form a new team. Can't commit fully? We take reserve players too!
Men's Singles Teams
We currently have three teams for the 21/22 season:
First Grade Men's (very high level of competitive play)
Second Grade Men's (high level competitive play)
Open Men's (social grade)
Women's Singles Team
Open Women's (social grade)
President's Mixed Doubles (age 35+)
Open Presidents (competitive grade)
Open Presidents (social grade)
Midweek Ladies Teams
Midweek fixtures are Monday and Tuesday mornings.
We currently enter four Midweek Ladies teams into the competition.
Junior Interclub
In 20/21 we grew our programme to seven teams:
Boys 16&U Sat
Boys 16&U Sun
Boy's 14&U (grade 3)
Boys 14&U (grade 4)
Boys 12&U
Girls 12/14&U
Beginners 11&U
Junior interclub competition is included in the annual membership fee.