Club
Come and join the fun!
Thu, 17 Sep 2020 00:00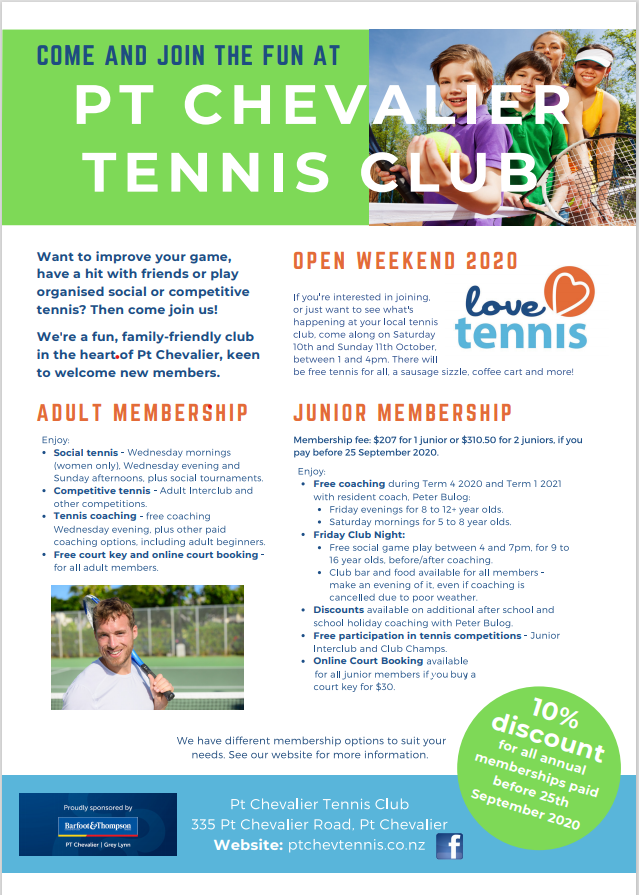 We have a special deal for new members. Join before 25 September to receive a 10% discount on membership.
This same deal applies to membership renewal as well.
Book our Love Tennis open weekend in your diaries! It's on Saturday 10 and Sunday 11 October, 1-4pm.
Hope to see you at the club then.