Coaching
Fridays at the club - come on down!
Mon, 22 Feb 2021 00:00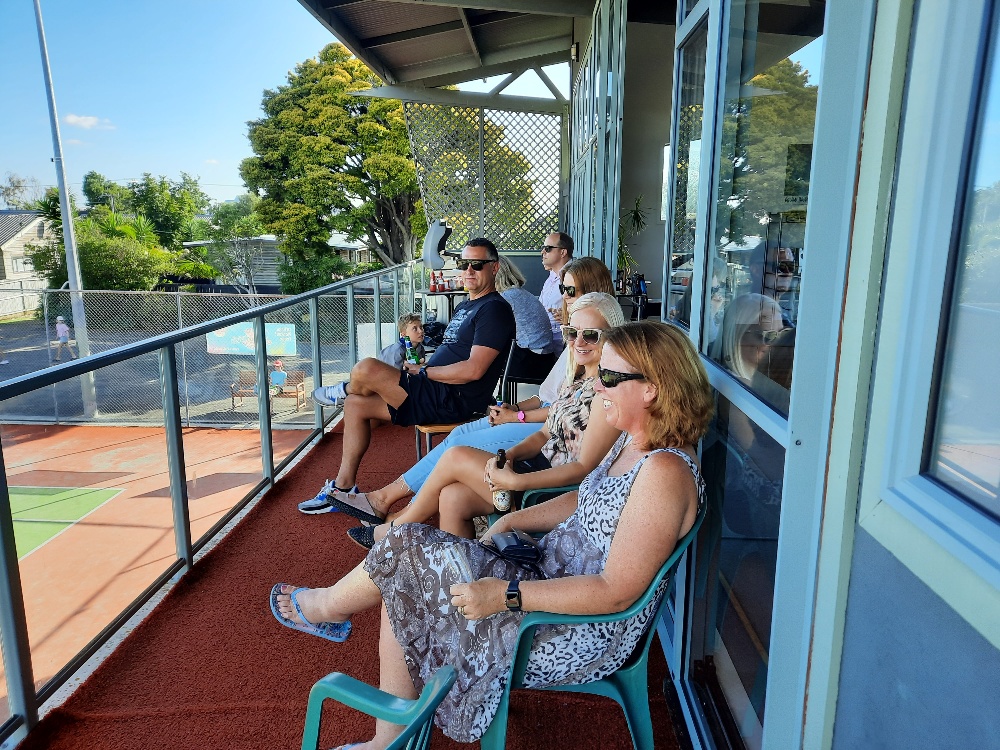 It's was a beautiful summer's evening last Friday.
There was great junior tennis coaching on the courts, with parents enjoying a drink from the bar and watching the action from the balcony.
Well done to Debby who organised the sausage sizzle to feed the hungry kids and parents.
The bar is open from 4-8pm on Fridays and the sausage sizzle is a regular feature.
Come on down with friends and family and have some fun and help raise money for the club at the same time. All profits go to supporting the club.
Hope to see you there.