Annual Central Awards
A key event on the Tennis Central calendar is the Annual Central Awards, where achievement and contribution to tennis across the region are recognised.
Nominations can be made by anyone and finalists are judged against CATEGORY CRITERIA by an independent panel of judges comprising of representatives from associations in the following categories:
Club Coach of the Year, Performance Coach of the Year, Club of the Year, and Volunteer of the Year.
Winners in each category will represent Tennis Central Region at Tennis New Zealand's Annual Awards in December. Details regarding the Annual Central Awards are usually released around March/April each year, with the event held in May.
Wellington / Kapi Mana Interclub Competitions, Premier, Tecnifibre, and Frampton Winter prize-givings are also included in the awards evening.
For more information please email mel@tenniscentral.co.nz.
Congratulations to all the winners of the 2019 Tennis Central Awards!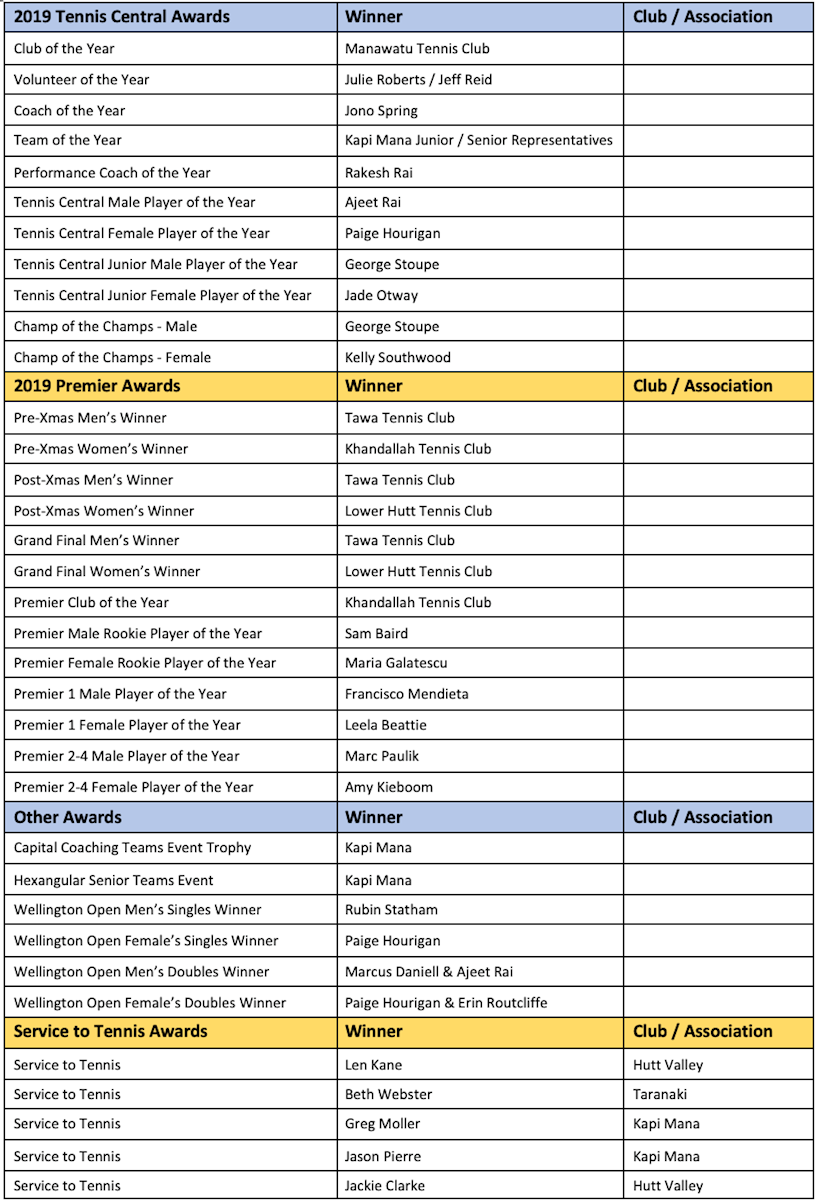 Previous Annual Central Award Winners
Conditions of Nomination and Award Category Criteria CATEGORY CRITERIA