Annual Central Awards
Reluctantly, we are no longer accepting nominations for the Tennis Central Awards which we've decided to postpone until a future date. We realise this is a great event on the Central calendar but also appreciate this is a very difficult time for many tennis clubs and their volunteers. We look forward to celebrating the 2019-20 season in due course a little further down the track. We'll keep you posted folks!
A key event on the Tennis Central calendar is the Annual Central Awards, where achievement and contribution to tennis across the region are recognised.
Nominations can be made by anyone and finalists are judged against CATEGORY CRITERIA by an independent panel of judges comprising of representatives from associations in the following categories:
Club of the Year
Club Coach of the Year
Volunteer of the Year
Team of the Year
Performance Coach of the Year
Service to Tennis Awards
Nominations can be made online HERE
For more information please email mel@tenniscentral.co.nz
Winners in each category will represent Tennis Central Region at Tennis New Zealand's Annual Awards and the Sport Wellington Awards. Wellington / Kapi Mana Interclub Competitions, Premier, Tecnifibre, and Frampton Winter prize-givings are also included in the awards evening.
---
Congratulations to all the winners of the 2019 Tennis Central Awards!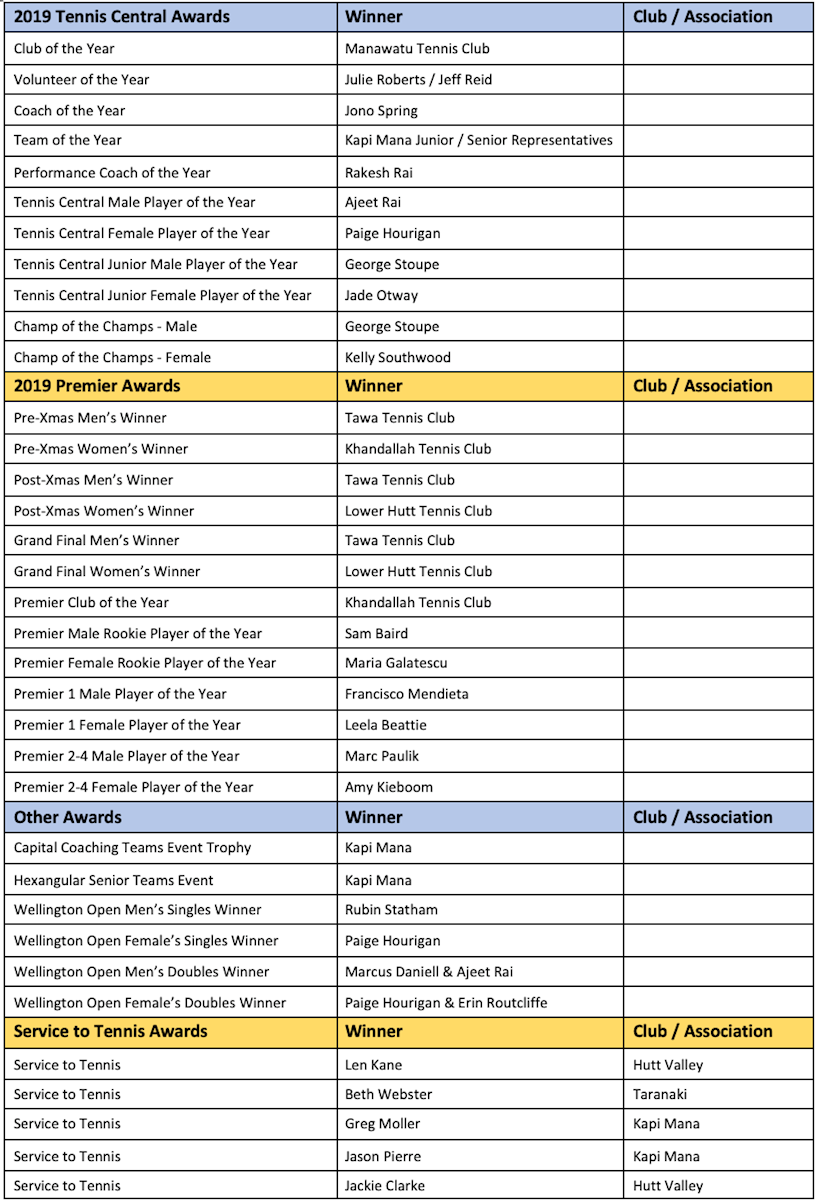 Previous Central Award Winners