Joining Richmond Tennis Club is easy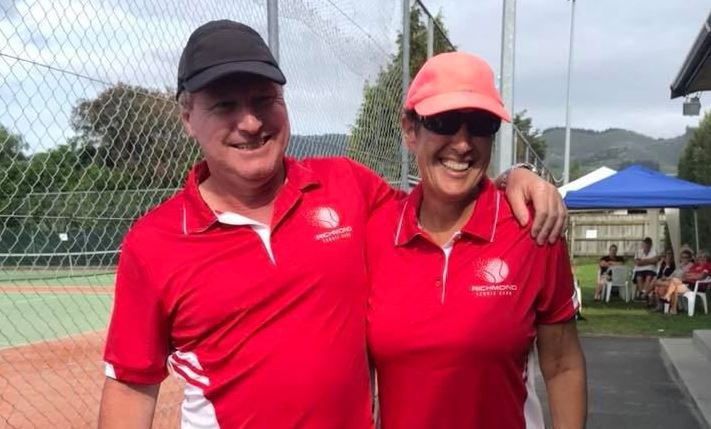 Joining our club means you can play as much tennis as you like for an annual set fee. You get access to contact details of other club members to play, various social event opportunities and of course, the full range of local graded competitions.
Richmond Tennis Club is responsible for the ongoing maintenance and development of the facilities and part of your membership fee is used to ensure that we continue to have great courts and lights to play on. Another portion of your fee goes to Tennis NZ and Nelson Bays Tennis Association, this is a mandatory requirement of our club.
Being a member of Richmond Tennis Club brings the following benefits:
Fantastic facilities
Access to great professional tennis coaching programmes
Opportunity to play inter-club tennis for Richmond Tennis Club
Fun social events
​​​​​​​Life-long friendships.
It's so easy, check out below our membership packages and select the right one for you.
If there is not a membership package to suit you then contact us
Memberships
Membership package
Cost
Join

1 months membership
Winter Social Single Monthly Casual Membership
Eligibility: A casual social single person monthly membership.

$20.00
in full

Join now

01/10/2019 - 30/09/2020
Ball Machine Fee
Eligibility: Richmond Tennis Club Member

$25.00
in full

Join now

01/10/2019 - 30/09/2020
For up to two adults and two children aged 8 - 17 as at 1/10/19. Children under 8 as at 1/10/19 are free. ($20 per additional child aged 8 - 17 as at 1/10/19)
Eligibility: Must be family members. If you have more than two children please contact us on our Contact Us page.

$295.00
in full or
$75.00
a month for 4 months

Join now

01/10/2019 - 30/09/2020
Includes interclub fees, swipe card for courts access, code for clubroom and toilet access. Eligibility for coaching programs at Richmond Tennis Club. Note: Coaching fees are seperate to membership fees
Eligibility: 8-17 Years at 1/10/19

$95.00
in full

Join now

01/10/2019 - 30/09/2020
Eligibility for coaching programs at Richmond Tennis Club. Invitation to all social events. Note: Coaching fees are seperate to membership fees.
Eligibility: 8-17 Years at 1/10/19

$60.00
in full

Join now

01/10/2019 - 30/09/2020
Includes one Interclub team fee, swipe card for court access, code for clubroom/toilet access and invitation to all social activities. Also includes two interclub team training sessions with the club coach.
Eligibility: 18-64 Years at 1/10/19

$195.00
in full

Join now

01/10/2019 - 30/09/2020
Includes swipe card for courts access, code for clubroom and toilet access and invitation to all social events. Plus one free cardio group session with the club coach.
Eligibility: 18-64 Years at 1/10/19

$145.00
in full

Join now

01/10/2019 - 30/09/2020
Includes interclub fee, swipe card for courts access, code for clubroom and toilet access. Two squad interclub training sessions with the club coach leading up to the start of interclub.
Eligibility: 65+ at 1/10/19

$185.00
in full or
$37.00
a month for 5 months

Join now

01/10/2019 - 30/09/2020
Swipe card for courts access, code for clubroom and toilet access. Plus one free tennis cardio group session. Invitation to all social events.
Eligibility: 65+ at 1/10/19

$125.00
in full or
$25.00
a month for 5 months

Join now